本文是留学生assignment范例,题目是"Marketing Plan Analysis for Dove Beauty Bars(多芬美容吧营销方案分析)",多芬是联合利华旗下的个人护理品牌,提供除臭剂、沐浴露、香皂等优质产品。他们最受欢迎的产品之一是美容香皂。在地理上,Dove的目标是美国中西部,因为11月到3月的天气非常寒冷。当我们的皮肤变冷就会变干。多芬美容棒将有助于滋养皮肤,保持皮肤光滑和健康。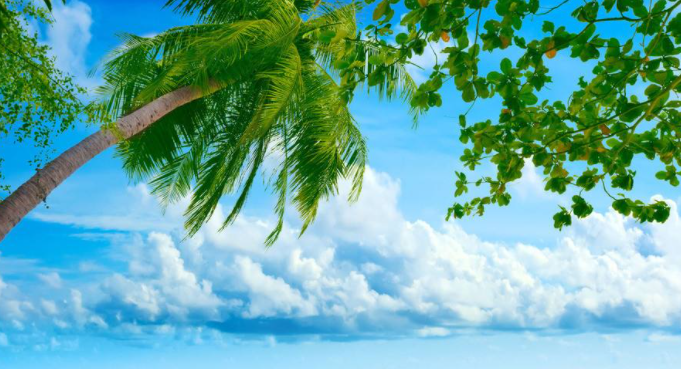 Abstract 摘要
Dove is a personal care brand owned by Unilever that provides quality products such as deodorants, body washes, soap bars, etc. One of their most popular products is beauty bars soaps.Regarding to geography, Dove targets the Midwestern United States since the weather from November-March is very cold in this area. When our skin gets cold it gets dry. Dove beauty bars will help nourished the skin to keep it smooth and healthy-looking skin.
Their main target is focusing on women from 18 to 40 years old. Women care more about their skin whereas men only use a couple of products. In addition, people in this age bracket are conscious of what they use for their skin. Dove will also target women in middle income ($40.000 - $120.000) since they have higher purchasing potential. Regarding to family life cycle, Dove targets singles, married couple with children and old empty-nester because these people are more conscious of personal hygiene and taking care of their bodies.
他们的主要目标是18到40岁的女性。女性更关心她们的皮肤,而男性只使用几种产品。此外,这个年龄段的人很清楚他们用什么来护肤。多芬还将目标对准中等收入(4万至12万美元)的女性,因为她们拥有更高的购买潜力。在家庭生命周期方面,多芬的目标人群是单身人士、已婚有孩子的夫妇和空巢老人,因为这些人更注重个人卫生和身体保养。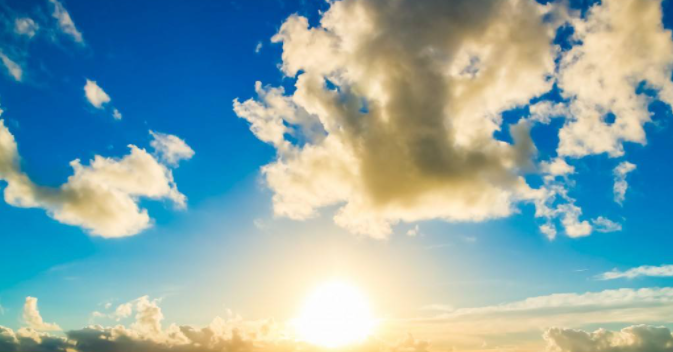 1.Psychographics消费心态学
Three distinct personality traits that apply to this group of people are self-consciousness, tidiness and diligence since they do not have much time to take care of themselves and have anxiety about their appearance, they prefer high quality products that is good for their skin and can enhance their looks. And women who have self-esteem, social and physiological needs often want to be accepted to society and enhance themselves. For the physiological needs, everyone has a thirst for material things and so do the women. Regarding to lifestyle characteristics, this group of people want to use products that make their skin good-looking and be safe for their whole family as well.
三个不同的人格特征,适用于这群人自我意识,整洁和勤奋,因为他们没有时间照顾自己,焦虑对外表,他们更喜欢高质量的产品,对皮肤有益,可以增强自己的外表。有自尊、社会和生理需求的女性往往希望被社会接受,提升自己。在生理需求方面,每个人都有对物质的渴望,女人也一样。在生活方式上,这一人群希望使用的产品既能让自己的皮肤好看,又能让全家人都安全。
Because when women feel beautiful and their skin are glowing, they will feel more confident about themselves. They feel that they have been accepted in society. For women who reach age of 18 and older, their main concern would be how they look and how their skin feels. For women who are a little older and are married, their main concern would be their family. They want to buy and use product that they know will keep their family safe.
2.Product classification产品分类
Based on the shopping habits, Dove's beauty bars soap can be classified into convenience goods. Because bar soaps are non-durable products and they are consumed very fast and purchased regularly with a minimal amount of effort in comparison shopping. Bar soaps are also usually available in many locations such as supermarkets, drug stores, etc.
根据购物习惯,多芬的美容棒香皂可以归类为方便商品。因为条形肥皂是非耐用产品,它们很快就会被消费掉,并且在比较购物中花费很少的精力就会定期购买。肥皂通常也可以在许多地方买到,比如超市、商场等。
3.Branding品牌
Dove is one of Unilever's biggest brand (Unilever, 2018). Dove was founded by Lever Brothers in 1957. (Global cosmetic news, 2015). When they first launched, they sold beauty bar soap and then they expanded to different kinds of personal care products including shampoos, soaps, conditioners and facial washes. Dove's brand mark is an iconic Dove bird and was designed by Ian Brignell. It represents peace, love gentleness and purity which compliments the product very well. This made for easy brand recognition.
多芬是联合利华最大的品牌之一(Unilever, 2018)。1957年,利华兄弟创立了多芬。(Global cosmetic news,2015)。当他们首次推出时,他们销售美容香皂,然后他们扩展到不同种类的个人护理产品,包括洗发水,肥皂,护发素和洗面奶。多芬的品牌标志是一只标志性的鸽子,由Ian Brignell设计。它代表着和平,爱,温柔和纯洁,这是对产品非常好的赞美。这便于品牌识别。
4.Marketing channel营销渠道
Dove beauty bar soap uses retailer channel and wholesalers because soap is an everyday need for families and is often purchased frequently so distribution in retailer channel such as supermarkets, pharmacies and convenience stores are a good way to reach consumers and it enables the company to grow in an efficient way. The company can expand geographical operation easily by using existing retail network or pass their products through wholesalers and distributor to retailer channel. Moreover, using retailer channel can eliminate the number of transactions required by consumers so it will help lower costs and time to the company.
多芬美容香皂使用零售商渠道和批发商,因为肥皂是一个对家庭和日常需要经常购买经常分布在超市等零售商渠道,药店和便利店是接触消费者的好方法,它使公司成长在一个有效的方法。公司可以利用现有的零售网络,方便地扩大地域经营,也可以通过批发商和分销商将产品传递到零售商渠道。此外,使用零售商渠道可以消除消费者需要的交易数量,这将有助于降低公司的成本和时间。
5.Distribution分布
This product uses intensive distribution. Intensive distribution means selling products through as many stores as possible. Since soap is a necessity and it can be found in any type of store so this product will perfectly fit intensive distribution strategy. When using intensive distribution, the product will be visible in every store so the consumers can recognize the product and it helps raise product awareness. In addition, the more accessible the product is, the company will have more chances to sell them and maximize profits.
这种产品采用密集销售。集约分销意味着通过尽可能多的商店销售产品。因为肥皂是必需品,而且在任何类型的商店都能买到,所以这种产品非常适合密集的分销策略。当使用集约化分销时,产品将在每个商店可见,这样消费者可以识别产品,这有助于提高产品认知度。此外,产品越容易获得,公司就有更多的机会销售,从而实现利润最大化。
6.Other determinants of price价格的其他决定因素
Competition may strongly affect the pricing strategy for this product. Currently, the soap market is a mature industry, it is not growing rapidly. Dove has a lot of competitors in the soap industry such as Lux, Nivea, etc. Consequently, the price strategy for this product is affected by the competition prices because of several number of competitor products available offer similar core features. Dove charges $1.20/bar for the beauty bar soap as opposed to $1.00/bar for the Safeguard soap charged by their main competitor P&G. Compared to products of its competitors Dove soap bars are priced slightly higher.
竞争可能会严重影响该产品的定价策略。目前,肥皂市场是一个成熟的行业,增长并不迅速。多芬在肥皂行业有很多竞争对手,如力士、妮维雅等。因此,该产品的价格策略受到竞争价格的影响,因为有几个竞争产品提供类似的核心功能。多芬的美容香皂每条售价为1.20美元,而其主要竞争对手宝洁的舒肤佳香皂每条售价为1.00美元。与竞争对手的产品相比,多芬香皂的价格略高。
Dove may choose to keep its price above its competitors. Because of the demand of high-quality features such as moisturizer and softener are high, and Dove has adopted a value-added pricing policy for its products so consumers will generally relate high price with high quality products.
Dove uses quantity discounts and coupons for this product. If the consumers buy a large number of products, they will receive a quantity discount with 15% savings comparing the price per unit of the product at retail stores. Generally Dove soap have value deals like buy more save more.
For example, 20 bars in a pack will generally cost less than buying 20 bars separately. By having quantity discounts, it can motivate consumer to buy the product and helps compete with its competitors. Dove also offers coupons for consumers when they sign up for the Dove newsletter by Email. By this way, Dove can reach out and communicate with its consumers. Dove can send information of new products, beauty tips and advice to the consumers. It also shows that Dove care for consumers by remembering their customers and sending out coupons.
例如,一包20块巧克力通常比单独购买20块要便宜。通过数量折扣,它可以激励消费者购买产品,并有助于与其竞争对手竞争。多芬还为通过电子邮件注册多芬时事通讯的消费者提供优惠券。通过这种方式,多芬可以接触并与消费者进行沟通。多芬可以向消费者发送新产品信息、美容提示和建议。这也体现了多芬对消费者的关心,记住他们的顾客,并发放优惠券。
留学生assignment范例相关专业范文素材资料,尽在本网,可以随时查阅参考。本站也提供多国留学生课程作业写作指导服务,如有需要可咨询本平台。