本文是一篇英语论文,笔者认为在后续研究中,为了更好地理解南非白人和南非白人民族主义,学者们需要研究不止一部小说。需要进行一项比较研究,以帮助我们看到更广阔的前景。例如,强烈建议我们多读一些其他南非作家写的小说,这些作家在他们的小说中也描述了非洲白人和非洲白人民族主义。通过这种方式,人们可以对帕顿对非洲白人和非洲白人民族主义的观察有一个全面而客观的理解。
1.Introduction
1.1 Alan Paton and Too Late the Phalarope
Alan Paton (1903-1988) is one of the most prominent writers, educators, andpolitical leaders in South Africa, enjoying widespread reputation in suchEnglish-speaking countries as America and Britain. His first novel Cry, the BelovedCountry (1948) has earned him distinguished status as a novelist. During his 42 yearswriting career, major literary works include such novels as Cry, the Beloved Country,Too Late the Phalarope (1953) and Ah, But Your Land Is Beautiful (1981), such shortstories as Tales from a Troubled Land (1961) and Debbie Go Home (1961), suchbiographies as Hofmeyr (1964) and Apartheid and the Archbishop: The Life and Timesof Geoffrey Clayton, Archbishop of Cape Town (1973) introducing two South Africanleaders, Jan Hofmeyr (1845-1909) and Geoffrey Clayton (1884-1957) respectively,such memoirs as Towards the Mountain (1980) and Journey Continued (1988), andother poems and political articles. Both Peter Alexander (1949-2015) and EdwardCallan (1917-2011) have befriended Paton for 14 and 40 years, respectively.Alexander, an honorary professor of the English Department at the University of NewSouth Wales, was born in South Africa. Callan was Irish and he was specialized instudying the history and politics of South Africa. To memorize Paton, they wrotebiographies for him.
The birthplace of Paton was in Pietermaritzburg, Natal, on the southeast coast ofSouth Africa. Paton's father James Paton came from Scotland and Paton's motherEunice was brought up in Natal. Apart from knowing Zulu and Tswana, twolanguages that are spoken by most natives in South Africa, Paton "also learned thatmany whites in South Africa spoke a language completely different from English andwere often the objects of disapproval and even ridicule by English whites" (Tubach,1999: 6). These whites are called Afrikaners or Boers in South Africa whose ancestors were mainly Dutch colonists.
1.2 Literature Review on Too Late the Phalarope
Since its first publication in 1953, Too Late the Phalarope has drawn theattention of a great number of literary critics. Foreign scholars have applied severalapproaches to study this text, with those approaches ranging from characters, authors,narratology, linguistics, plots, and to themes.
First, studies on characters. Most scholars have attached their attention tocharacters like the black girl Stephanie and the protagonist Pieter. In terms of thecharacter Stephanie, Jordan (1996) states that Stephanie has the power to violate thelaw. Callan (1982) points out that the substantial divergence between Pieter and Jakobis caused by the Afrikaner nationalism of Jakob. Olaussen (2008) points out thatJakob stands for an old Afrikaner nationalism, while the attitude of Pieter towardsEnglish people is more inclusive. Brown (1992) first puts forward that the frigidity ofNella leads to the reoccurrence of Pieter's black mood. Olaussen (2008) believes thatthe black mood of Pieter relates to the sexual temptation of Stephanie, which made him violate the Immorality Act. Carolin (2017) adds that as a white police officer,Pieter is unable to get rid of his sexual desire for the black woman Stephanie.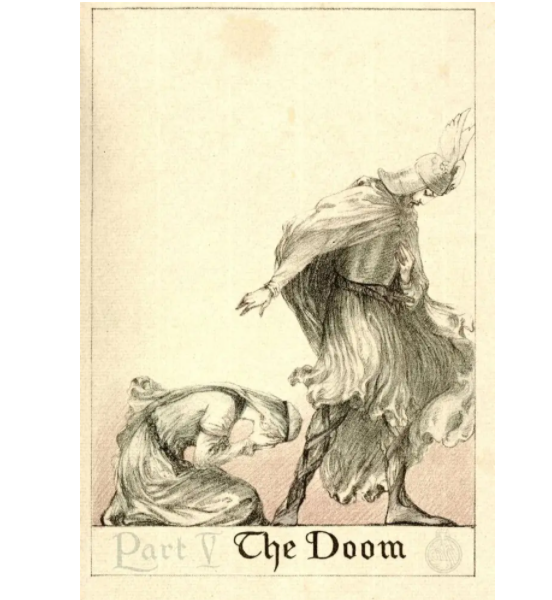 2. Pieter's Traumatic Experiences
2.1 Long-Term Father-Son Conflict
The first traumatic event is the father-son conflict between Pieter and his fatherJakob. When Pieter is fourteen years old, Pieter does not get first place. Then, hisfather Jakob forbids him from collecting stamps ever again, telling Sophie to put thosestamps away. These stamps have brought on the father-son conflict of Pieter (Paton,1995: 42). Pieter has never been that depressed.
He stood there before his father, as though he could not believe what he heard, asthough a great hurt were being done him that he had not deserved. And all thegirl[s] came out of him then, and looked out of his unbelieving eyes, that couldnot see how such a thing could be done. (Paton, 1995: 37)
The traumatic event is an overwhelming, sudden, or catastrophic event (Caruth, 1995:11) that "tears apart a complex system of self-protection that normally functions in anintegrated fashion" (Herman, 2015: 34). The sudden and overwhelming father-sonconflict has torn the little Pieter apart.
Three years later, Pieter has won first place once again. Jakob decides to replacethose stamps with a rifle. Nevertheless, with a slight bit of severity and struggle,Jakob's decision has made the little Pieter rather perplexed. At last, instead of takingthe rifle, Pieter takes away his stamps. Jakob is helpless, trying to conceal hisconfusion, rage, and misery. As "a people obsessed with their cultural identity,Afrikaners have surprisingly few cultural artifacts they can call their own. ...
2.2 Repressed Physical Desire
The second traumatic experience refers to Pieter's repressed physical desire.Before getting married, Pieter and his wife Nella are so in love with each other, "butsoon she had known that even then he had not revealed himself so that the girl Nellahad married a stranger, whom the oldest and wisest could neither help norunderstand" (Paton, 1995: 267).
Pieter "feels overwhelmingly what one is unable to represent" (LaCapra, 2004:117). Pieter is eager to get the physical desire of Nella, but he does not know how toget across his physical desire. Nella's repression of physical desire has "caused anabnormal state mentally, emotionally and even physically" (Xue, 2014: 1) in Pieter.Pieter's abnormal state has hurt Nella. His wife Nella believes that the problem is notlacking in communication, but the abnormal state of Pieter. His "black moods and theangers and the cold withdrawals ... robbed her of the simple joys of her quiet andhumble life" (Paton, 1995: 95).
Like most Afrikaner women, Nella is a shy and conservative girl, which ismanifested not only in her sexual relationship with her husband but also in herattitudes towards immoral events. In Too Late the Phalarope, a white man namedSmith who seems rather humble has committed the Immorality Act brutally. TheImmorality Act is an act that forbade interracial marriages or "sexual relations acrossthe color line" (Lelyveld, 1986: 40). Smith not only makes love to a black girl,making her pregnant but also commits atrocious crimes against the black girl.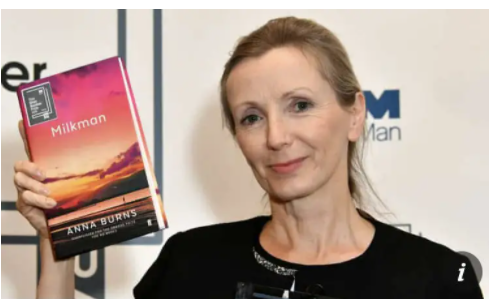 3. The Cause of Pieter's Trauma..............................16
3.1 The Origin and Development of Afrikaner Nationalism..................................16
3.2 Long-Term Father-Son Conflict Related to Afrikaner Nationalism................18
4. Efforts to Work through Pieter's Trauma.................................. 25
4.1 Jakob's Restoration of the Father-Son Relationship................................. 25
4.2 Nella's Satisfaction of Pieter's Physical Desire.................................... 27
5. Conclusion........................ 41
4. Efforts to Work through Pieter's Trauma
4.1 Jakob's Restoration of the Father-Son Relationship
Jakob intends to cope with the father-son conflict but ends up cutting kinship tieswith Pieter, which is caused by Jakob's faith in religion.
After twenty or thirty years, a key turning point for dealing with the father-sonconflict comes when Pieter has bought Jakob a book named The Birds of South Africaas his birthday present. Jakob is interested in all kinds of birds. When receiving thebook, Jakob is immensely interested in the book and makes some great changes torestore the father-son relationship.
In the first place, Jakob reads the 42nd Chapter of The Book of Job, which isquoted from the Old Testament of the Bible as follows:
Then came there unto him all his brethren, and all his sisters, and all they thathad been of his acquaintance before, and did eat bread with him in his house;and they bemoaned him, and comforted him over all the evil that the Lord hadbrought upon him; every man also gave him a piece of money, and every one anearring of gold. So the Lord blessed the latter end of Job more than hisbeginning. (Paton: 1995: 116)
5. Conclusion
Based on the trauma theory mainly put forward by such theorists as SigmundFreud and Judith Herman, this thesis concludes its research findings in the followingthree aspects, followed by Paton's intention of writing, limitations, and furtherstudies.
For one thing, the white Afrikaner lieutenant Pieter has gone through threetraumatic experiences, namely, long-term father-son conflict, repressed physicaldesire, and compelled interracial contact. Firstly, owing to Pieter's collecting stampsand Pieter's joining the British army during WWII, the father-son conflict betweenPieter and his father Jakob has lasted for over 10 years. Secondly, Pieter's physicaldesire is repressed by his wife Nella. Thirdly, the black girl Stephanie's touch ofPieter's body leads to the first compelled interracial contact. Then, the compelledinterracial contact happens once again.
For another, Pieter's trauma is caused by Afrikaner nationalism to varyingdegrees. Firstly, owing to Afrikaner nationalism, Jakob has prevented Pieter fromcollecting stamps and joining the British army. Secondly, due to Afrikaner nationalism,Nella has repressed Pieter's physical desire. Thirdly, because of Afrikaner nationalism,the black girl Stephanie is exploited by Afrikaner employers. Due to the same reason,Steyn feels that he is offended by the command of Pieter. Therefore, with the help ofSteyn, Nella has compelled Pieter in violating the Immorality Act once again.
reference(omitted)