留学生paper代写参考-UCS的组织发展与变革管理。本文是一篇由本站提供的paper代写参考范例。本篇paper的目的是选择一个组织,并准备详细的组织发展建议的第一部分。第1节,包括从主要目的、地点和规模、使命和愿景、历史以及组织运作的内部和外部条件等方面描述所选组织。此外,本篇paper将通过使用相关分析工具,从能力和竞争力的角度对组织进行内部和外部分析。以下就是这篇留学生paper代写参考范例的具体内容,供参考。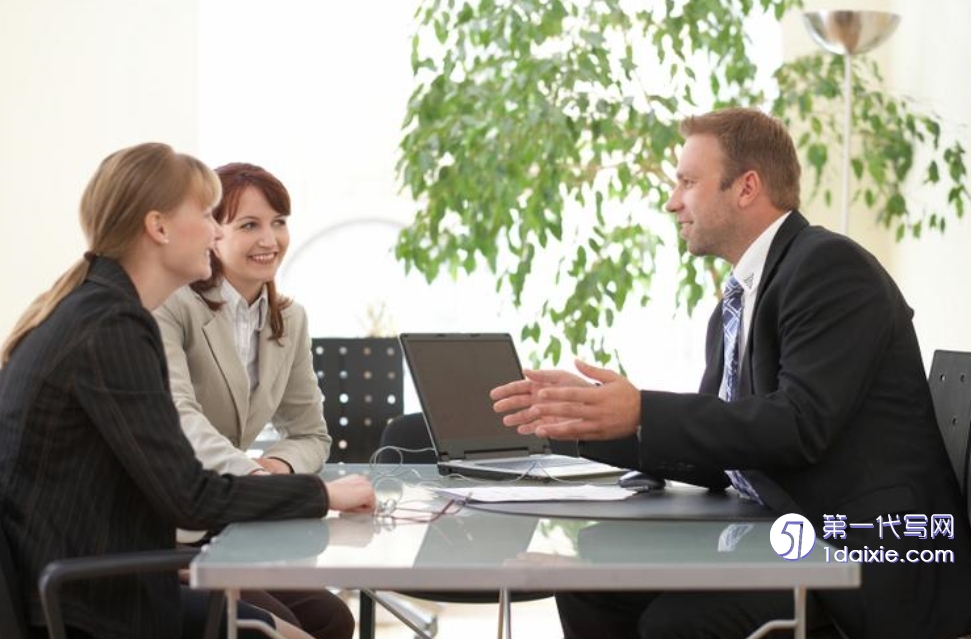 The purpose of this paper is to choose an organization and prepare the first section of a detailed Organizational Development Proposal. Sectin 1., consist of describing the chosen organization in terms of primary purpose, location(s) and size, mission and vision, history as well as the internal and external conditions in which the organization operates. Additionally, this paper will conduct an internal and external analysis of the organization in terms of competencies and competitiveness through the use of relevant analysis tools.
Section 1: Organizational Setting 第一节 组织设置
Name of the Company 公司名称
Universal Consulting Services, Inc. (UCS) 环球咨询服务股份有限公司(UCS)
Primary Purpose 主要目的
According to Bloomberg (2017) business profiles, UCS, Inc. provides business and information technology (IT) consulting services for government and industry. It offers consulting services, in areas such as federal acquisition that includes contract close-out, wide area workflow program support, and standard procurement system program support services. It also provides enterprise IT solutions, such as customizable solutions, requirements design and development, testing and evaluation, implementation and training, and help desk and production assistance, as well as system integration, development, and architecture. Additional services include program management, project management advisory services, financial analysis and services, and administrative support for government agencies. Its clients include Department of Defense, such as Department of the Navy, Department of the Army, and other defense agencies; as well as federal civilian agencies, including Department of Treasury, Department of Homeland Security, Department of Justice, Department of Veterans Affairs, and Peace Corps.
根据彭博社的商业简介,UCS为政府和行业提供商业和信息技术咨询服务。它在联邦采购等领域提供咨询服务,包括合同收尾、广域工作流项目支持和标准采购系统项目支持服务。它还提供企业It解决方案,如可定制的解决方案、需求设计和开发、测试和评估、实施和培训、服务台和生产援助,以及系统集成、开发和体系结构。其他服务包括项目管理、项目管理咨询服务、财务分析和服务,以及对政府机构的行政支持。其客户包括国防部,如海军部、陆军部和其他国防机构;以及联邦民事机构,包括财政部、国土安全部、司法部、退伍军人事务部和和平队。
Location(s) and Size 位置和规模
UCS is headquartered out of Fairfax, Virginia with a satellite office in Frederick, Maryland. The company currently has 265 employees with the majority of the employee working in the Washington, D.C. metro area, and multiple other States across the country, Hawaii and overseas in Japan and Spain (Ascentis UCS, 2017). UCS has experienced a three year growth of 43% with a reported 2015 revenue of $48.3 million (INC. 5000, 2017)
UCS总部位于弗吉尼亚州费尔法克斯,在马里兰州弗雷德里克设有卫星办公室。该公司目前有265名员工,其中大多数员工在华盛顿特区大都会区、美国其他多个州、夏威夷以及日本和西班牙的海外工作。UCS经历了43%的三年增长,据报道2015年收入为4830万美元
Mission and Vision 使命与愿景
Mission. According to Universal Consulting Services, Inc.'swebsite (2017) their mission is as follows:使命根据环球咨询服务公司的网站(2017),他们的使命如下:
"Launched in 2000 by a couple with a vision, UCS has evolved into a robust health and IT service provider armed with a solid reputation for quality and core capabilities aligned with the Government's requirements. Since our founding, we have prided ourselves on employing smart people who give their best to the customers we serve by creating smart solutions that save the Government time, money, and stress. The industry has recognized our services by awarding us with CMMI Level 3, ISO 9001, ISO 20000, and ISO 27001 certifications – all of which underscore the quality, ingenuity, and reliability of both our services and our people. In that vein, our goal is to deliver innovative solutions that enable our Government clients to transform their missions into reality."
"UCS由一对有远见的夫妇于2000年推出,现已发展成为一家强大的健康和IT服务提供商,在质量和核心能力方面享有良好声誉,符合政府的要求。自成立以来,我们一直为雇佣聪明的人而自豪,他们通过创建智能解决方案为我们服务的客户提供最佳服务,为政府节省时间和金钱,以及压力。业界认可我们的服务,授予我们CMMI Level 3、ISO 9001、ISO 20000和ISO 27001认证,所有这些都强调了我们的服务和员工的质量、独创性和可靠性。本着这种精神,我们的目标是提供创新的解决方案,使我们的政府客户能够将他们的使命转化为现实。"
Vision. According to Universal Consulting Services, Inc.'s website (2017) their vision is as follows:视力根据环球咨询服务股份有限公司的网站(2017),他们的愿景如下:
"Our vision is to be a top brand name for federal consulting services that's known for our people-driven culture, innovative perspective, and results-oriented mindset. We will:"我们的愿景是成为联邦咨询服务的顶级品牌,以以人为本的文化、创新的视角和注重结果的心态而闻名。我们将:
Be an agent of change for our customers by combining forward-thinking technology with practical problem solving, ultimately creating a distinct, lasting improvement in our customers' performance.通过将前瞻性技术与实际问题解决相结合,成为客户的变革推动者,最终为客户的绩效带来显著、持久的改善。
Empower our employees to develop their unique strengths, build strong teams, and make a tangible impact on the direction of both the company and our customers.使我们的员工能够发展他们的独特优势,建立强大的团队,并对公司和客户的方向产生切实的影响。
Develop a brand that continues to catapult our company to the top of our industry, achieved through winning large, complex opportunities."发展一个品牌,通过赢得巨大而复杂的机会,使我们的公司继续登上行业的顶峰。"
History 历史
UCS is a woman owned business that was founded in 2000 by Mrs. Charu Dhumne and her husband Abhijit Dhumne with the mission of becoming a highly professional and trusted provider of business and technology solutions to the government and industry. Until 2015 UCS was a registered 8(a), minority owned, small disadvantaged business. In 2015 they graduated the Small Business Administration's (SBA) advantage program and now compete outside of the SBA programs. The 8(a) program offers a broad scope of assistance to firms that are owned and controlled at least 51% by socially and economically disadvantaged individuals and allows participants to receive sole-source contracts up to a ceiling of $4 million for goods and services and $6.5 million for manufacturing (U.S. Small Business Administration, 2017). The majority of UCS' growth was realized under this program. UCS has consistently developed their quality programs and currently hold certifications for ISO 9001-2008, ISO 20000, ISO 27001 and CMMI Level 3 DEV.
本篇留学生paper指出,UCS是一家女性所有的企业,由Charu Dhulne女士和她的丈夫Abhijit Dhulne于2000年创立,其使命是成为政府和行业高度专业和值得信赖的商业和技术解决方案提供商。在2015年之前,UCS是一家注册的、少数民族所有、处境不利的小型企业。2015年,他们毕业于小企业管理局的优势项目,现在在SBA项目之外竞争。计划为至少51%由社会和经济弱势个人拥有和控制的公司提供了广泛的援助,并允许参与者获得商品和服务的独家来源合同,最高限额为400万美元,制造业最高限额为650万美元。UCS的大部分增长都是在该计划下实现的。UCS一直在制定其质量计划,目前拥有ISO 9001-2008、ISO 20000、ISO 27001和CMMI Level 3 DEV的认证。
Conditions in Which the Organization Operates 组织运作的条件
External. UCS currently operates as a mid-sized government consulting firm with limited to no protection or advantages afforded them as an 8(a) small, disadvantaged business which allowed them to receive direct contract wards without having to compete for them. The completion of the 8(a) has placed new economic challenges on the company in that they must now openly compete for work, or partner/subcontract with other small businesses under small business development programs, to gain new work or to retain current work as a re-award. Being located in the Washington D.C. metro area places even greater challenges as it is a highly competitive market for government contractors not just for work, but recruiting talent as well. This is in part due to higher wages and competitive benefits for highly sought after skill sets.
外部的UCS目前是一家中型政府咨询公司,作为一家处境不利的小型企业,他们几乎没有得到任何保护或优势,这使他们能够在不必竞争的情况下获得直接合同监护权。给公司带来了新的经济挑战,因为他们现在必须公开竞争工作,或根据小企业发展计划与其他小企业合作/分包,以获得新工作或保留现有工作作为重新奖励。位于华盛顿特区的大都市地区带来了更大的挑战,因为对于政府承包商来说,这不仅是一个工作竞争激烈的市场,也是一个招聘人才的市场。这在一定程度上是由于高工资和备受追捧的技能组合的竞争性福利。
Internal. UCS is structured as a typical functional organization which is one of the most common of the organizational structures (Galbraith, 2014) and are set up so that sections of the organization are grouped according to their purpose. Galbraith (2014) discusses how under this type of organizational structure companies divide out into sections and may for example, have a marketing department, a sales department and a production department. UCS is organized by functional and support areas. Under the support areas there is Operations (Administration, Human Resources, IT Management, Security, Facilities Management, and Contracts Management); Finance (Accounting and Payroll); and Business Development (Proposal Management, Graphics, and Marketing). The functional areas consists of client services grouped into Enterprise IT Services (Systems Engineering and Application Development, System Implementation, System Integration, Infrastructure and Operations, and Information Assurance and Security Compliance); and Health Services and Solutions (Strategic Development and Performance Improvement, Advisory and Assistance Services, Portfolio and Program Management, Biomedical Services, Clinical Research and Development, and Health IT and Informatics. The structure is fairly straight forward and is a structure that works very well for many small to medium sized businesses (Galbraith, 2014).
内部的UCS是一个典型的职能组织,是最常见的组织结构之一,其设置是为了根据组织的目的对各部门进行分组。Galbraith讨论了在这种组织结构下,公司如何划分为多个部门,例如,可能有一个营销部门、一个销售部门和一个生产部门。UCS按功能和支持区域组织。在支助领域下有业务(行政、人力资源、信息技术管理、安保、设施管理和合同管理);财务(会计和工资);和业务发展(提案管理、图形和营销)。功能领域包括客户服务,分为企业IT服务(系统工程和应用程序开发、系统实施、系统集成、基础设施和运营以及信息保证和安全合规);以及健康服务和解决方案(战略发展和绩效改进、咨询和援助服务、投资组合和项目管理、生物医学服务、临床研发以及健康IT和信息学)。该结构相当直接,对许多中小型企业来说非常适用。
The senior leadership is comprised of the President, CEO, Executive Vice President, one support Vice President and three functional Vice Presidents. The culture is one of small business (family) but has recently been feeling the strain of growth and unclear guidance with the appointment of a new Executive Vice President. The workforce is one of diversity in characteristics and talents. The average age of the workforce is 32 (Ascentis UCS, 2017), of which the majority are located on client sites.
高级领导层由总裁、首席执行官、执行副总裁、一名辅助副总裁和三名职能副总裁组成。这种文化是一种小企业(家族)文化,但最近由于任命了新的执行副总裁而感受到了增长的压力和不明确的指导。劳动力的特点和才能是多样化的。劳动力的平均年龄为32岁,其中大多数位于客户现场。
Internal and External Analysis 内部和外部分析
According to Burk (2014), in order for leadership to identify problems or issues impacting the organization they must understand the environment in which they operate and be able to analyze areas of strengths and weaknesses. Senior leadership and management teams must then determine how to respond to what the environment is telling them and how to establish a more effective alignment for their organization which can allow them to maintain or gain competitive advantages (Burk, 2014).
Burk认为,为了让领导层识别影响组织的问题或问题,他们必须了解自己的运营环境,并能够分析优势和劣势领域。然后,高级领导和管理团队必须确定如何应对环境告诉他们的情况,以及如何为他们的组织建立更有效的联盟,使他们能够保持或获得竞争优势。
External. One of the tools often used to provide such an analysis is one developed by Michael E. Porter of Harvard Business School, called Porter's Five Forces of Competitive Position Analysis. It was developed in 1979 as a simple framework for assessing and evaluating the external environment by focusing on the competitive strength and position of a business organization (Grundy, 2006). Grundy (2006) states that Porter's theory proposes that there are five forces which determine the competitiveness of an organization by helping to determine the strengths of an organization and their current competitive position. Identifying strengths of an organization may then be used to align the organization to its current direction or move in new directions. Analysts often use Porter's five forces to predict whether a new product or service will be profitable and to identify areas to improve weaknesses and to avoid mistakes (Porter, 1980). The justification for the use of this tool is that it provides an easy to understand method of analyzing some of the biggest areas of external impact on virtually any organization. According to Porter (1980) the five forces to analyze are:
外部的哈佛商学院的迈克尔·E·波特开发了一种经常用于提供这种分析的工具,称为波特竞争地位分析的五种力量。它于1979年开发,作为一个简单的框架,通过关注商业组织的竞争实力和地位来评估和评估外部环境。Grundy(2006)指出,波特的理论提出,有五种力量通过帮助确定组织的实力和当前的竞争地位来决定组织的竞争力。识别组织的优势可以用来使组织与其当前方向保持一致或朝着新的方向前进。分析师经常使用波特的五种力量来预测新产品或服务是否有利可图,并确定改进弱点和避免错误的领域。使用该工具的理由是,它提供了一种易于理解的方法来分析对几乎任何组织产生外部影响的一些最大领域。根据Porter理论,需要分析的五种力量是:
Threat of new entry: This is an analysis of new entrants to the market that may dilute the customer base and erode profitability. It also looks at the organizations durable barriers to entry like patents, cost of entry, and external factors like government regulations and policies, all of which can impact profitability.
新进入的威胁:这是对市场新进入者的分析,可能会稀释客户群并削弱盈利能力。它还考察了组织的持久进入壁垒,如专利、进入成本,以及政府法规和政策等外部因素,所有这些都会影响盈利能力。
Supplier power: an assessment of how easy it is for suppliers to drive up prices. This can be driven by the number of suppliers for each product, the number of suppliers in an area, the size of the supplier, the uniqueness of their product or service, or even the cost associated with changing from one supplier to another.
供应商力量:评估供应商提高价格的容易程度。这可能是由每种产品的供应商数量、一个地区的供应商数量,供应商的规模,其产品或服务的独特性,甚至是从一个供应商更换到另一个供应商的相关成本所驱动的。
Buyer power: an assessment of how easy it is for buyers to drive prices down. Key factors here are; the number of buyers in the market or area that can dictate terms, the relevant importance of the buyer to the organization, the cost to the buyer associated with changing from one supplier to another.
买家力量:评估买家压低价格的容易程度。关键因素包括:;市场或领域中可以决定条款的买家数量,买家对组织的相关重要性,从一个供应商到另一个供应商的变化给买家带来的成本。
Competitive rivalry: This is an analysis of the number and capability of competitors in the market to determine how many competitors are offering the same products and services and their strength which could reduce market attractiveness to the product or service being offered.
竞争对手:这是对市场上竞争对手的数量和能力的分析,以确定有多少竞争对手提供相同的产品和服务,以及他们的实力,这可能会降低市场对所提供产品或服务的吸引力。
Threat of substitution: This is an analysis of products or services that exist in a market that may be close to what the organization is offering, thereby increasing the ability of customers switching to alternative sources in response to a price increase. This reduces both the power of suppliers and the attractiveness of the market.
替代威胁:这是对市场中存在的产品或服务的分析,这些产品或服务可能与组织提供的接近,从而提高客户在价格上涨时转向替代来源的能力。这降低了供应商的实力和市场的吸引力。
Applying Porter's five forces technique to UCS would yield the following analysis:将波特的五力技术应用于UCS将产生以下分析:
Threat of new entry: Given the market and location in which UCS operates (government contracting in the Washington D.C. area) there is constant threat of new entries to the market. These new entries have relatively low barriers in the form of cost due the service nature of the business. Most new start-ups begin by offering their personal knowledge and skills. Additionally, new entries to the market can most often take advantage of SBA assistant opportunities in helping to succeed in the market. The strongest barrier benefiting established companies is the bureaucracy (time it takes) associated with establishing/registering for certain credentials such as 8(a), Veteran Owned, Service Disabled Veteran Owned, obtaining and meeting security clearance requirements etc. Additionally, it takes time for new entries to build a reputation and past performances in order to expand their services.
新进入的威胁:考虑到UCS运营的市场和地点(政府在华盛顿特区签订合同),新进入市场的威胁持续存在。由于业务的服务性质,这些新条目在成本方面的壁垒相对较低。大多数初创企业都是从提供个人知识和技能开始的。此外,新进入市场的公司通常可以利用SBA助理的机会,帮助在市场上取得成功。使老牌公司受益的最大障碍是与建立/注册某些证书相关的官僚机构(需要时间),如8(a)、退伍军人所有、服务残疾退伍军人所有、获得并满足安全许可要求等。此外,新参赛者需要时间来建立声誉和过去的表现,以扩大其服务。
Supplier power: Suppliers abilities to drive up prices are relatively negligible in that the buyer drives the market more so than the supplier. However, that being said there are certain niche areas in the market such as the newest and hottest programing and development skills that the buyer is looking for and only specific competitors or individuals have, coupled with security clearance requirements, that can in fact drive up prices for talent and drive competitive recruiting/bidding wars for the individual talent to offer to the client.
供应商力量:供应商推高价格的能力相对可以忽略不计,因为买家比供应商更能推动市场。然而,也就是说,市场上有一些利基领域,比如买家正在寻找的最新、最热门的编程和开发技能,只有特定的竞争对手或个人具备,再加上安全许可要求,事实上,这可能会推高人才的价格,并推动个人人才向客户提供的竞争性招聘/竞标战。
Buyer power: the primary client for UCS is the U.S. Government and as such is subject to extreme scrutiny in pricing as well as performance. Pricing is based on what the client/buyer determines to be fair and reasonable for the services requested. This accomplished through what is known as Independent Government Estimates and level of effort of services being requested. All of which are dependent upon the government's budget and funding levels that are being made available for the requirement. Additionally, the procurement strategy can also have an impact on the pricing (i.e. is the government looking for lowest price for technically acceptable bids or for best value of services based on what they receive for the amount bid).
买方权力:UCS的主要客户是美国政府,因此在定价和性能方面受到严格审查。定价是基于客户/买方认为所要求的服务公平合理。这是通过所谓的独立政府估计和所要求的服务水平来实现的。所有这些都取决于政府的预算和为满足这一要求而提供的资金水平。此外,采购策略也可能对定价产生影响(即政府是否根据投标金额为技术上可接受的投标寻求最低价格或服务的最佳价值)。
Competitive rivalry: For UCS this one of the primary concerns. The number and capability of competitors in the market are vast. Given that UCS is no longer under a SBA small business advantage program they must now compete with globally recognized companies such as Deloitte, Booz Allen, Northrop Grumman, CACI and more, all of which are offering the same services and have significant resources and brand recognition not just to the clients but to potential talent as well.
竞争对手:对UCS来说,这是主要关注的问题之一。市场上竞争对手的数量和能力都是巨大的。鉴于UCS不再受SBA小企业优势计划的约束,他们现在必须与德勤、博思艾伦、诺斯罗普·格鲁曼、CACI等全球知名公司竞争,这些公司都提供相同的服务,不仅对客户,而且对潜在人才都有重要的资源和品牌认可。
Threat of substitution: Threat of substitution for UCS is significant due to the buyer's ability to determine the procurement strategy and the requirements to assist small businesses in receiving government contracts. As such, the buyer could choose to accept a company that is technically acceptable but not as capable or proven as UCS in order to comply with the procurement strategy and check off their requirement to provide work to small disadvantaged businesses. Basically substitute a lesser qualified competitor in order to demonstrate adherence to procurement guidelines.
替代威胁:UCS的替代威胁很大,因为买方有能力确定采购战略和帮助小企业获得政府合同的要求。因此,买方可以选择接受一家技术上可接受但不如UCS有能力或经证明的公司,以遵守采购战略,并核实其向处境不利的小型企业提供工作的要求。基本上用不太合格的竞争对手代替,以证明其遵守采购准则。
Internal. My preferredmethod of analysis would be targeted surveys to collect data on areas where we are strong, weak or perceived threats. Burk (2014) discusses how psychologists have long relied on questionnaires for data collection, diagnosis and assessment of various studies. He goes on to discuss how leadership and Organizational Development are also leveraging this tool for data collection and has spawned what is known as the Organizational Survey Feedback Method. He also noted that when discussed the survey results with subordinates, particularly through group discussion, positive change typically occurred. The justification for use of this method is that it is a low cost, simple to use, customizable method of collecting a great deal of information. Additionally, once a survey is sent out, it sets an expectation and a responsibility within the organization for follow-up actions.
内部-我更喜欢的分析方法是有针对性的调查,以收集我们强大、脆弱或感知到威胁的领域的数据。Burk讨论了心理学家如何长期依赖问卷来收集、诊断和评估各种研究。他接着讨论了领导力和组织发展如何利用这一工具进行数据收集,并提出了所谓的组织调查反馈方法。他还指出,当与下属讨论调查结果时,特别是通过小组讨论,通常会发生积极的变化。使用这种方法的理由是,它是一种低成本、易于使用、可定制的收集大量信息的方法。此外,一旦发出调查,它就在组织内为后续行动设定了期望和责任。
However, for the purposes of this paper, it would be virtually impossible to conduct an organizational survey in time, so instead I would recommend getting much of the same data through the use of a SWOT analysis. Bradt and Davis (2014) discuss a SWOT analysis as a tool used to analyze the Strengths, Weaknesses, Opportunities, and Threats involved in a project, product or service venture, or the organization as a whole. It analysis the internal and external factors that can impact the objective being analyzed. A SWOT analysis can be used to help understand the factors that drive or hinder success in an organization and helps to think through potential scenarios to complete the question of "so what?" and set up the actions of "now what?" (Bradt & Davis, 2014). This in turn can help get members aligned with the organization's vision and strategy and has been often used in executive brainstorming sessions.
然而,就本篇留学生paper而言,几乎不可能及时进行组织调查,因此我建议通过SWOT分析获得大部分相同的数据。Bradt和Davis讨论了SWOT分析,将其作为一种工具,用于分析项目、产品或服务企业或整个组织中涉及的优势、劣势、机会和威胁。它分析了可以影响被分析目标的内部和外部因素。SWOT分析可用于帮助理解推动或阻碍组织成功的因素,并有助于思考潜在的情景,以完成"那又怎样?"的问题,并制定"现在怎样?"。这反过来可以帮助成员与组织的愿景和战略保持一致,并经常用于高管头脑风暴会议。
For UCS the SWOT Analysis must first define a desired end state or objective and in this case it would be to position itself to compete in a larger pool of competitors. The following will provide the basic analysis criteria as interpreted from Bradt and Davis (2014) and then followed by the specific UCS application.
对于UCS,SWOT分析必须首先定义所需的最终状态或目标,在这种情况下,它将定位为在更大的竞争对手中竞争。以下将提供Bradt和Davis解释的基本分析标准,然后是具体的UCS应用。
Strengths: These are characteristics of the business, team or individual members that give it an advantage over others in the industry. In the case of UCS the following would apply:优势:这些是企业、团队或个人成员的特点,使其在行业中比其他人更有优势。在UCS的情况下,以下内容适用:
Young energetic and dedicated workforce demographic.年轻、精力充沛、敬业的劳动力。
Ability to attract hard to find skill-sets.吸引难以找到的技能的能力。
More organizationally flexible and able to adapt to change quickly.更有组织灵活性,能够快速适应变化。
Focus on low overhead expenses allowing for better rates.关注低管理费用,从而获得更好的费率。
Weaknesses: These are characteristics that place the firm at a disadvantage as compared to others and can include those found in business, team or individual. In the case of UCS the following would apply:劣势:这些特征使公司与其他公司相比处于劣势,包括企业、团队或个人中的弱点。在UCS的情况下,以下内容适用:
Weakened communications from senior leaders.高层领导的沟通减弱。
Inexperienced member in top leadership position.担任最高领导职位经验不足的成员。
Lack of strategic focus on NEW clients outside of current client base.缺乏对当前客户群之外的新客户的战略关注。
The start of disharmony among other senior leaders.其他高级领导人之间不和谐的开始。
Too much focus on biggest client which detracts from the many other clients.过于关注最大的客户,这有损于许多其他客户。
Fear of dedicating resources to potential new opportunities.害怕将资源用于潜在的新机会。
Hyper-focus on reducing already good overhead costs, to the possible detriment of losing talent.过分关注降低已经很好的管理成本,这可能会对人才流失造成损害。
Opportunities: These are external chances that can make greater sales or profits, improve market position or stakeholder perception. This can be applied to "external" from the team, business objective or members. In the case of UCS the following would apply:机会:这些是可以获得更大销售额或利润、改善市场地位或利益相关者感知的外部机会。这可以应用于来自团队、业务目标或成员的"外部"。在UCS的情况下,以下内容适用:
Use of senior business development leader's talents to open new doors outside of current client base.利用高级业务发展领导者的才能,在现有客户群之外打开新的大门。
Rely more on experienced leaderships input to accomplish strategies and change.更多地依靠经验丰富的领导投入来完成战略和变革。
Be less risk aversive in going after new market segments.在追求新的细分市场时要少一些风险厌恶。
Threats: These are external elements in the environment that could cause trouble for the business. This can be applied to "external" from the team, business objective or members. In the case of UCS the following would apply:威胁:这些是环境中的外部因素,可能会给企业带来麻烦。这可以应用于来自团队、业务目标或成员的"外部"。在UCS的情况下,以下内容适用:
Hyper-focus of overhead cost reduction policy of making overhead personnel billable.高度关注管理费用降低政策,使管理费用人员可计费。
Up and coming companies participating in the SBA small and disadvantaged business programs that can redirect contracts UCS is going after to direct (non-competitive awards to the smaller companies.参与小型企业管理局小型和弱势企业计划的后起之秀公司可以重新定向UCS正在追求的合同,将非竞争性奖励直接授予小型公司。
Employee dis-satisfaction that can result in a damaged reputation thereby impacting recruiting and retention.员工不满意可能导致声誉受损,从而影响招聘和留住员工。
Summary of Analysis. Review of the external and internal factors impacting UCS show that the company faces its greatest challenges from external forces and should be concerned with the new arena of competition it finds itself in. The loss of the SBA advantage programs significantly impacts the ability to gain new work or retain re-awards without a strong strategy to overcome the barriers it now faces. From the internal perspective UCS has some considerable strengths to leverage in its talented workforce, predominantly experienced leadership and ability to adapt to change. In its new highly competitive environment its ability to be lean and control overhead cost is an advantage and will allow them to be more competitive in pricing. However, while controlling cost is a strength, it can also be a weakness if cost reductions are at the risk of reputation, comfort and confidence of employees, and the ability to attract and retain the needed skills. Additionally, companies must grow and achieve new heights through controlled risk. By being overly risk adverse in order to conserve resources, a company may end up moving backwards instead of forwards.
本篇留学生paper分析总结。对影响UCS的外部和内部因素的审查表明,该公司面临着来自外部力量的最大挑战,应该关注其所处的新的竞争领域。SBA优势计划的丧失严重影响了在没有强有力的战略来克服目前面临的障碍的情况下获得新工作或重新获得奖项的能力。从内部角度来看,UCS在其才华横溢的员工队伍中具有相当大的优势,主要是经验丰富的领导能力和适应变化的能力。在新的高度竞争的环境中,其精益和控制管理成本的能力是一个优势,这将使他们在定价方面更有竞争力。然而,虽然控制成本是一种优势,但如果降低成本会危及员工的声誉、舒适度和信心,以及吸引和留住所需技能的能力,那么控制成本也可能是一种劣势。此外,公司必须通过控制风险来发展并达到新的高度。为了节约资源而过度冒险,一家公司最终可能会倒退而不是前进。本站提供各国各专业留学生paper范文,留学生paper代写以及留学生paper写作辅导,如有需要可咨询本平台。