留学生人力资源管理作业代写范例-专属人才管理的效果。本文是一篇由本站提供的留学生人力资源管理课程作业写作,主要内容是讲述近年来工作环境见证了工作关系的重大变化,以前雇主主要关注在长期职业生涯中为员工提供工作保障,但协议发生了变化,雇主通过培训和发展支持员工的就业能力,帮助他们自己提升职业生涯。这种现代雇佣关系对雇主和雇员都有利,尤其是在商业环境持续波动的情况下。本篇留学生作业指出对个人来说,他们可能会获得关键的技能和知识,以适应不同的工作角色,然后能够管理自己的职业生涯。对于雇主和组织来说,在为员工提供培训和发展课程时,可以获得更大的劳动力灵活性,并有望提高生产力。然而,就基于就业能力的工作关系而言,双方在平衡关系中的责任和权力程度提出了一个重要问题。具体而言,公司选择哪一组人获得工作和职业发展的决定长期以来一直是人才管理标准中争论的话题。根据CIPD的"对就业能力和人才的态度"研究报告,采用专属人才管理方法的组织发现,更难确保所有员工都能获得职业发展机会。在评估组织的人才管理方法及其对个人职业发展的影响的背景下,本篇留学生作业将首先给出人才管理和职业发展的一般背景,批判性地讨论包容性和专属人才管理的利弊,然后考虑专属人才管理对职业发展机会的影响。在得出结论之前,还对就业能力、心理契约、工作态度和人才发展进行了进一步的讨论。下面就一起来看一下这篇留学生人力资源管理作业代写范例的具体内容。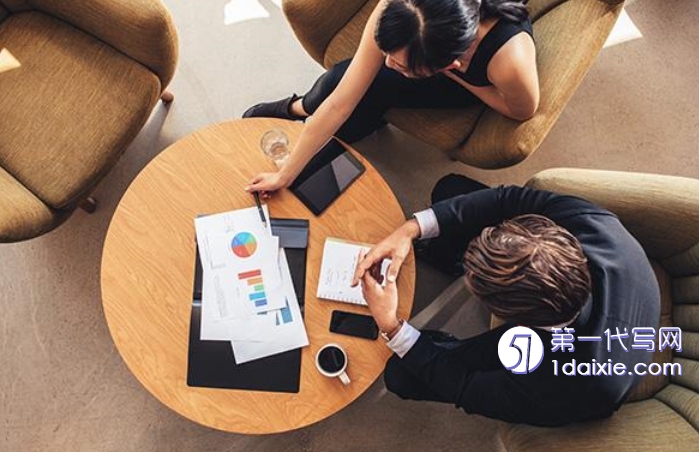 Introduction 引言
In recent years, the working environment has witnessed a significant change in the work relationship where before employers mainly focused on giving job security to employees in the long term career, however the deal has changed in which employers support workers employability through training and development to help them enhance their careers by themselves (Sullivan and Wong, 2009). This modern employment relation is beneficial for both employers and employees especially in the context of continuous fluctuations in business environment. To individuals they may acquire crucial skills and knowledge to adapt to different job roles and then capable to manage their own careers. For employers and organizations, greater flexibility in the workforce can be obtained and also higher productivity is expected when giving training and development courses for employees. Nevertheless, in terms of employability-based work relationship, an important question has been raised about the degree of responsibility and power of both parties in balancing the relationship. In specific, the decision of company to choose which group of individuals to receive access to jobs and career developments has long been a topic for debate within talent management criteria. According to the CIPD's 'Attitudes to employability and talent' Research Report (2016), organizations adopting an exclusive talent management approach find it more difficult to ensure access to career development opportunities are available to all staffs. In the context of evaluating talent management approach for organizations and its impact to career development on individuals, this essay will first give general background of talent management and career developments, critically debate the pros and cons of inclusive and exclusive talent management and then consider the effect of exclusive talent management to career development opportunities. Further discussion about employability, psychological contract, attitudes to work and talent development are also provided before going to a conclusion.
Background of Talent Management and Career Developments 人才管理背景与职业发展
Main concepts 主要概念
Talent management 人才管理
The topic of talent management (TM) has brought huge interest from both academic research and managerial practice (Capelli, 2008; Scullion et al, 2010; Tarique and Schuler, 2010). Although a considerable amount of publications regarding to TM has been produced, it is quite clear why TM matters but still ambiguous on what TM precisely is (Huang and Tansley, 2012). This is due to the confusions in the term itself and numerous assumptions made by authors (Lewis and Heckman, 2006). According to Sloan, Hazucha and Van Katwyk (2003), managing talent in a strategic way is to choose the right person in the right place and at the right time. Duttagupta (2005, p.2) also has similar concept in which "TM is the strategic management of the flow of talent through organization. Its purpose is to assure that a supply of talent is available to align the right people with the right jobs at the right time based on strategic business objectives". Warren (2006) explained TM in the broadest sense as a combination of identification, development, engagement, retention and deployment of talent. Silzer and Dowell (2010, p.18) also emphasized TM as "an integrated set of processes, programs and cultural norms in an organization design and implemented to attract, develop, deploy, and retain talent to achieve strategic objectives and meet future business needs".
本篇留学生作业人才管理的主题引起了学术研究和管理实践的极大兴趣。尽管已经出版了大量关于TM的出版物,但很清楚TM为什么重要,但对TM到底是什么仍然模糊不清。这是由于术语本身的混乱和作者做出的许多假设。根据Sloan、Hazucha和Van Katwyk的观点,以战略方式管理人才就是在正确的时间、正确的地点选择正确的人。Duttagupta也有类似的概念,其中"TM是对组织中人才流动的战略管理。其目的是确保人才供应可用,以根据战略商业目标在正确的时间将合适的人与合适的工作联系起来"。Warren将TM从最广义上解释为人才的识别、发展、参与、保留和部署的结合。Silzer和Dowell还强调TM是"组织设计和实施的一套完整的流程、计划和文化规范,旨在吸引、发展、部署和留住人才,以实现战略目标并满足未来的业务需求"。
The meaning of "talent" also varies in different definitions in the world of work context. Some debates arise to different perspectives about whether talent refers to people or characteristics of people, evaluate the talent through performance (Cheese et al, 2008; Tansley et al, 2007), competency (Gonzalez-Cruz et al, 2009), potential or commitment and innate traits or practice. Considering all of the concepts about "talent", some authors has combined these above factors to define talent as competence, commitment and contribution (Ulrich and Smallwood, 2012) or "a complex amalgam of employees' skills, knowledge, cognitive ability and potential. Employees' values and work preferences are also a major importance" (Tansley et al, 2006 p.2). In addition, regarding to the perceptions of "talent" by different stakeholders in organizations namely human resource (HR) practitioners and line managers in CIPD's Research Report (2016), they both prioritized some attitudinal factors such as positive attitude to work, good work ethic, goes above and beyond the job requirements however the major difference between them was in " high potential to develop" factor (52% for HR practitioners compared to 40% of line managers).As a result, discrepancies in the definition of "talent" has led to the controversy of whether talent refers to as all employees (inclusive) or a group of stand-out workers (exclusive), which in turn contribute to the born of two approaches for talent management practice : inclusive and exclusive.
在工作环境中,"人才"的含义在不同的定义中也有所不同。关于人才是指人还是指人的特征,通过表现来评估人才、能力、潜力或承诺以及先天特征或实践,不同的观点引发了一些争论。考虑到所有关于"人才"的概念,一些作者将上述因素结合起来,将人才定义为能力、承诺和贡献或"员工技能、知识、认知能力和潜力的复杂混合体。员工的价值观和工作偏好也是一个重要因素"。此外,在CIPD的研究报告中,关于组织中不同利益相关者(即人力资源从业者和直线经理)对"人才"的看法,他们都优先考虑了一些态度因素,如积极的工作态度、良好的职业道德,超越了工作要求,但他们之间的主要区别在于"高发展潜力"因素(人力资源从业者为52%,而直线经理为40%)。因此,"人才"定义的差异导致了人才是指全体员工(包容性)还是指一群杰出员工(专属)的争议,这反过来又促成了人才管理实践的两种方法的诞生:包容性和专属。
Inclusive TM considers the term "talent" as entire employees in the organization (Gallardo et al, 2013). Buckingham and Vosburgh (2001) also pointed that every employees has their own potentials and competencies which consequently create added value for organizations' performance. Therefore, an inclusive TM approach should ensure an egalitarian opportunities of career developments for the whole workforce rather than "high potentials" employees or an elite sub-group in the organizations, which can retain loyal employees even they are not considered "superstars" (Groysberg et al, 2004).
包容性TM将"人才"一词视为组织中的全体员工。Buckingham和Vosburgh还指出,每个员工都有自己的潜力和能力,从而为组织的绩效创造附加值。因此,包容性TM方法应确保全体员工的职业发展机会平等,而不是"高潜力"员工或组织中的精英子群体,即使他们不被视为"超级明星",也可以留住忠诚的员工。
In contrast, exclusive TM stems from the notion of segmentation in the workforce with the aim to develop key individuals or elite subset of organizations' workforce. Those can be divided into as high performers and high potentials (Gallardo et al, 2013). By this way, exclusive talent management focuses on small group of workforce to receive privilege such as specific training and development to enhance skills and performances which eventually lead to higher chance for career developments.
相比之下,专属TM源于劳动力细分的概念,目的是培养关键个人或组织劳动力的精英子集。这些可以分为高绩效和高潜力。通过这种方式,专属人才管理将重点放在少数员工身上,以获得特定的培训和发展等特权,从而提高技能和表现,最终带来更高的职业发展机会
Career developments 职业发展
With a traditional view of individual, career development is about preparing all skills and knowledge for the world of work. The main goal is to experience practical skills and knowledge for employability in order to obtain satisfying job. This can be considered as a lifelong process of not only work experiences, related employment and vocational options but also personal enhancement of skills and awareness.
按照传统的个人观,职业发展就是为工作世界准备所有的技能和知识。主要目标是体验实用技能和知识,以获得令人满意的工作。这可以被视为一个终身过程,不仅包括工作经验、相关就业和职业选择,还包括个人技能和意识的提高。
From employers' perspectives, a comprehensive view of employees' career path in the long term and a designed plan of training and development activities, goals and mission to achieve and potentials to improve at each stage are known as career development (Noe, 2010). Practical training programs help to strengthen current competencies of employees for their job role, development activities provide knowledge, skills and attitude for employees in their future positions which increase the flexibility in the workforce. Thus, career development all-encompasses training and development, which also closely belong to talent management practice.
从雇主的角度来看,全面了解员工的长期职业道路,并制定培训和发展活动计划,实现目标和使命,以及每个阶段需要改进的潜力,即职业发展(Noe,2010)。实践培训计划有助于加强员工当前的工作能力,发展活动为员工在未来的岗位上提供知识、技能和态度,从而提高员工队伍的灵活性。因此,职业发展包括培训和发展,这也与人才管理实践密切相关。
The importance of Talent management and Career development 人才管理与职业发展的重要性
Most scholars in the field of TM agree that proper talent management is an indispensable catalyst to the organizations' success (Iles et al, 2010) and vital to the sustainability of organizations (Lawler, 2008). The main objective of TM is to achieve organizations' related goals which refer to fulfil the quantitative and qualitative needs for human capital in order to shrink supply-demand gap that organizations usually encounter (McCauley and Wakefield, 2006; Beechler and Woodward, 2009). Moreover, talent management is also responsible for boosting overall firm performance (Capelli, 2008; Cheese et al, 2009), a strategic fit of practices and activities aligned with strategic business plan (Bondreau and Ramstad, 2005; Schuler et al, 2011).
TM领域的大多数学者都认为,适当的人才管理是组织成功不可或缺的催化剂,对组织的可持续性至关重要。TM的主要目标是实现组织的相关目标,即满足人力资本的数量和质量需求,以缩小组织通常遇到的供需差距。此外,人才管理也有助于提高公司的整体绩效,这是一种与战略商业计划相一致的实践和活动的战略组合。
Career development is crucial for organizations because of three main reasons. Firstly, focusing on career development may help the company to attract more top talents. In some recent research, career prospects and developmental activities can be main factors for potential employees to make decision among job offers (Mikkelsen et al, 1999). Secondly, giving career development for employees can increase job satisfaction and employee engagement (Birdi et al, 1997), which consequently reduces turnover and also minimizes the cost for recruitment. Besides, productivity and financial returns of the company can be remarkably increased due to indirect investment via career developments for employees. There is a positive relationship between perceived growth opportunities from employer and higher job performance (Kraimer et al, 2011).
职业发展对组织来说至关重要,主要有三个原因。首先,专注于职业发展可能有助于公司吸引更多顶尖人才。在最近的一些研究中,职业前景和发展活动可能是潜在员工在工作机会中做出决定的主要因素。其次,为员工提供职业发展可以提高工作满意度和员工敬业度,从而减少人员流动,并将招聘成本降至最低。此外,通过员工的职业发展进行间接投资,可以显著提高公司的生产力和财务回报。雇主感知到的成长机会与更高的工作绩效之间存在正相关关系。
TM and career development are both responsible for the development of organizations. From employers' perspective, TM and career development are used as effective tools to manage the workforce in order to reach organizations' goals. Career development is an imperative part of TM practice, with the aim to help employees prepare better for their future career within or beyond the organization. From individuals' perspective, employees will make the most of career developments activities to enhance their skills. However the strategy of adopting inclusive or exclusive TM may impact on the chance for exposing career development.
TM和职业发展都对组织的发展负责。从雇主的角度来看,TM和职业发展是管理劳动力以实现组织目标的有效工具。职业发展是TM实践的重要组成部分,目的是帮助员工为未来在组织内外的职业生涯做好更好的准备。从个人角度来看,员工将充分利用职业发展活动来提高自己的技能。然而,采用包容性或专属TM的策略可能会影响暴露职业发展的机会。
Critical evaluation of exclusive talent management and its impact on career development 专属人才管理的批判性评价及其对职业发展的影响
Inclusive and Exclusive Talent management : Advantages and Limitations 包容性和专属人才管理:优势与局限
Inclusive 包容性
According to the concepts and literature related to inclusive TM, there are some key advantages for organizations when adopting this strategy. Firstly, a more pleasant, fair and collegial working environment is created (Warren, 2006). This is due to the way organizations empower the entire workforce with the same training and development in order to recognize the value added of individuals collectively contributing to the whole organizations' productivity. Thus, employees' engagement can be strengthened because of the alignment between individuals' goals and organizations' goals. In other words, psychological contract between employers and employees will be deeply engaged when employees feel they are valued and be an essential part of organizations' achievement. Moreover, giving all employees chances to grow may help employers to explore more latent talents, which therefore paves the way for creative thinking of vision and mindset throughout organizations. Narrowing the talent gaps is also a beneficial point as smoother communication and easier transferable skills between colleagues can be achieved with the aim to build knowledge sustainment system.
根据与包容性TM相关的概念和文献,组织在采用这种策略时有一些关键优势。首先,创造一个更加愉快、公平和学院式的工作环境。这是由于组织通过同样的培训和发展赋予全体员工权力,以认识到个人集体为整个组织的生产力做出贡献的附加值。因此,由于个人目标和组织目标之间的一致性,员工的参与度可以得到加强。换言之,当员工觉得自己受到重视并成为组织成就的重要组成部分时,雇主和员工之间的心理契约就会深入参与。此外,给所有员工成长的机会可能有助于雇主发掘更多潜在人才,从而为整个组织的愿景和心态的创造性思维铺平道路。缩小人才差距也是一个有益的方面,因为为了建立知识维持系统,可以实现同事之间更顺畅的沟通和更容易转移的技能。
In terms of limitations, inclusive TM can be costly to implement because companies have to allocate resources for the entire workforce with several stages. Furthermore, inclusive systems require programs for the whole organizations, which therefore put pressures on HR practitioners to design proper courses for different job roles.
就局限性而言,包容性TM的实施成本可能很高,因为公司必须分几个阶段为整个员工分配资源。此外,包容性系统需要整个组织的课程,这给人力资源从业者带来了压力,要求他们为不同的工作角色设计合适的课程。
Exclusive 专属
Regarding to advantages of exclusive TM, organizations may generate higher return including productivity and profit which stem from achievements of high performers (Bondreau and Ramstad, 2005). In fact, key talents in the organization will be given privileges to access more career enhancements and specialized skills programs, which therefore help them to work more effective. In addition, according to Netessine and Yakubovich (2012), the favouritism of high performers may encourage low performers to quit or to implement better, which causally lead to a high-performing workforce. Hoglund (2012) also argues that "continuous tournament" among employees can be created in which they will be more motivated and hard-working to prove their competence. Cost-effective factor is also recognized when adopting exclusive strategy as the scope of providing training and career enhancement tools will be narrow considerably compared to inclusive strategy.
关于专属TM的优势,组织可能会产生更高的回报,包括生产力和利润,这些回报源于高绩效者的成就。事实上,组织中的关键人才将有权获得更多的职业提升和专业技能计划,从而帮助他们更有效地工作。此外,根据Netessine和Yakubovich的说法,对高绩效员工的偏爱可能会鼓励低绩效员工辞职或更好地实施,从而导致高绩效员工。Hoglund还认为,可以在员工之间建立"持续的锦标赛",让他们更有动力、更努力地证明自己的能力。在采用专属战略时,成本效益因素也得到了认可,因为与包容性战略相比,提供培训和职业发展工具的范围将大大缩小。
Nevertheless, exclusive strategy may form a more hierarchy in organizations' structure in the long run with emphasis on key talents. This will create a discriminatory environment in which employees feel the loss of morale and engagement with companies. DeLong and Vijayaraghavan (2003) also point that spending a huge proportion of resources to a small group of talents may impair the organizations' culture, aggravate loyal employees and drive resentment among peers. Thus, an overemphasis on individuals' performance can create a loss of culture for transferring skills, consequently retards learning and development throughout organizations (Pfeffer, 2001).
然而,从长远来看,专属战略可能会在组织结构中形成更大的层次结构,并强调关键人才。这将创造一个歧视性的环境,让员工感到失去士气和与公司的互动。DeLong和Vijayaraghavan还指出,将巨大比例的资源花在一小群人才身上可能会损害组织的文化,加剧忠诚的员工,并引发同行的不满。因此,过分强调个人表现可能会造成技能转移文化的丧失,从而阻碍整个组织的学习和发展。
Exclusive talent management and its impact on career development.专属人才管理及其对职业发展的影响
According to CIPD's Report (2016), 89% HR respondents reported that everybody has certain talent and necessary supports are available for all of them to embrace their potential (87%), referring to the ubiquity of inclusive TM philosophies. However according to Guest (2002), the actual practices showed that opportunities for career enhancements were only available to a minority of employees whose value are significant to organizations' success. In addition, considering these above definitions and aspects of exclusive talent management, it is clear that equal chances of career developments for all staffs are hard to achieve.
本篇留学生作业根据CIPD的报告提出,89%的人力资源受访者表示,每个人都有一定的天赋,他们都可以获得必要的支持来发挥自己的潜力(87%),这指的是包容性TM哲学的普遍存在。然而,根据Guest的说法,实际实践表明,只有少数对组织成功具有重要价值的员工才能获得职业提升的机会。此外,考虑到上述定义和专属人才管理的各个方面,很明显,很难实现所有员工职业发展机会均等。
Regarding to the employability-based work relationship, there is a confusion about the responsibility of employers whether to give access to job prospects for employees or this mission supposes to rest mainly with the individual. Employability is defined as "the capability to move self-sufficiently within the labour market to realize potential through sustainable employment" (Hillage and Pollard, 1998 p.2). This is a mutually beneficial obligation and responsibility for both parties, where employees add values to organizations' performance and employers provide training for advanced general skills to stimulate employees' competency in their own long-term marketability. However the misalignment of employment purpose of both parties which 'transitional' employability – chances to move between organizations is desired by employees while employers focus on 'functional' employability- satisfy organizational needs with employees' competency (Clarke and Patrickson, 2008) may lead to the implementation of exclusive TM. From employers' perspective, this implementation can be understandable in terms of cost-effective and efficiency when high-performers deem to boost productivity and maximized profit. Smart (2005, p.5) mentioned high performers are those who "contribute more, innovate more, work smarter, earn more trust, display more resourcefulness, take more initiative, […] and find ways to get the job done in less time and at less cost". Thus, those people are deserved chances to foster their possibility as they are the most crucial drivers of organizational success. Moreover, if employers cannot ensure equal access for career developments, employees may manage their own, which in turn rebalance the employability-based relationship. The belief that individuals' adequate capability for employability and career path have become widely favored by numerous career literature (Iles, 1997; Estienne, 1997; McQuaid and Lindsay, 2005). As career structures fluctuates continuously in line with unstable employers' requirement, employees are encouraged "to weaken their ties with organizations" (Cohen and Mallon, 1999 p.333) and build strategies for career management across organizations rather than focusing on internal career ladders (Currie et al, 2006). With this view, employees are no longer relying on organizations' chances but to independently manage their career path and also gain job satisfaction through their own learning and development (Clarke and Patrickson, 2008). Furthermore, survey from CIPD (2016) reported that TM practices for exclusive focused mainly on organization- specific standards rather than industry-wide standards. In other words, career opportunities given by organizations may just serve temporarily for organizations' needs rather than transferable ability through other organizations. As a result, it is beneficial for individuals to take charge of their own career.
关于基于就业能力的工作关系,人们对雇主的责任感到困惑,是让员工获得工作前景,还是这一使命主要由个人承担。就业能力被定义为"通过可持续就业在劳动力市场中充分发挥潜力的能力"。这是双方互利的义务和责任,员工为组织的绩效增加价值,雇主提供高级通用技能培训,以激发员工在自身长期市场中的能力。然而,双方的就业目的不一致,即"过渡"就业能力——员工希望有机会在组织之间流动,而雇主则专注于"功能性"就业能力,以员工的能力满足组织需求,这可能导致专属TM的实施。从雇主的角度来看,当高执行者认为可以提高生产力和利润最大化时,这种实现在成本效益和效率方面是可以理解的。斯马特提到,高绩效者是那些"贡献更多、创新更多、工作更聪明、赢得更多信任、表现出更多的足智多谋、采取更多的主动性,[…]并找到用更少的时间和成本完成工作的方法"的人。因此,这些人理应有机会培养他们的可能性,因为他们是组织成功的最关键驱动力。此外,如果雇主不能确保平等获得职业发展,员工可以管理自己的职业发展,这反过来又会重新平衡基于就业能力的关系。本篇留学生作业认为个人有足够的就业能力和职业道路的观点已经受到许多职业文献的广泛青睐。由于职业结构根据不稳定的雇主要求不断波动,鼓励员工"削弱与组织的联系",并制定跨组织的职业管理策略,而不是专注于内部职业阶梯。有了这种观点,员工不再依赖组织的机会,而是独立管理自己的职业道路,并通过自己的学习和发展获得工作满意度。此外,CIPD的调查报告称,TM的专属实践主要侧重于组织特定的标准,而不是行业范围的标准。换句话说,组织提供的职业机会可能只是暂时满足组织的需求,而不是通过其他组织转移能力。因此,个人掌控自己的职业生涯是有益的。
Nevertheless, placing main responsibility on employees does not mean that organizations' role should be overlooked. Van Buren (2003) argue that organizations should develop their employees in a way that attract to other employers so as to make easy transition within labour market in the situation of job loss. Regarding to a mutually beneficial employability-based relationship, employers when adopting exclusive TM seems to violate the deal in which career enhancements opportunities are limited only for those performing better and also the quality of these opportunities serving specifically for organizations' interest rather than . Consequently, this may cause negative effects related to employees' engagement and psychological contract which in turn increase turnover rate and even influence on overall productivity. Guest and Conway (2002) suggested that TM practices give signals for both employers and employees liabilities. When it comes to exclusive TM, different signals perceived by employees may occur, resulting in different attitudes. "Talented" employees may feel more valued when received more tasks and also career opportunities from employers while the rest of the workforce may feel underestimated and more likely to less-engaged to organizational goal. This may increase turnover rate and require HR practitioners to recruit and train. Therefore, achieving short term productivity by improving career opportunities for elite subset of workforce may impair the sustainable development of organization.
然而,本篇留学生作业提出将主要责任放在员工身上并不意味着组织的作用应该被忽视。Van Buren认为,组织应该以吸引其他雇主的方式培养员工,以便在失业的情况下在劳动力市场中轻松过渡。关于互惠互利的基于就业能力的关系,雇主在采用专属TM时似乎违反了一项协议,即职业提升机会仅限于表现更好的人,而且这些机会的质量专门为组织的利益服务,而不是为组织的利益服务。因此,这可能会对员工的敬业度和心理契约产生负面影响,进而增加离职率,甚至影响整体生产力。Guest和Conway认为TM实践为雇主和雇员的责任提供了信号。当涉及到专属TM时,员工可能会感知到不同的信号,从而导致不同的态度。当从雇主那里获得更多的任务和职业机会时,"有才华"的员工可能会感到更受重视,而其他员工可能会觉得被低估了,更有可能对组织目标不太投入。这可能会增加离职率,并要求人力资源从业者进行招聘和培训。因此,通过提高精英员工的职业机会来实现短期生产力可能会损害组织的可持续发展。本站提供各国各专业留学生作业范文,留学生作业代写以及留学生写作辅导,如有需要可咨询本平台。