留学生个人反思报告Individual Reflective Report代写范例-一份中国报告的实例反思。本文是一篇留学生Reflective Report反思报告范文,主要内容是讲述当前的全球市场为企业提供了许多在全球范围内销售产品或服务的机会,甚至是小公司。这可以改变中小企业的风险减少,因为如果当地市场疲软,他们可以专注于为他们提供更好成就机会的企业。你可以通过适应这个国际市场使小企业走向繁荣。下面就一起来看一下这篇关于个人反思报告Individual Reflective Report的留学生代写范例。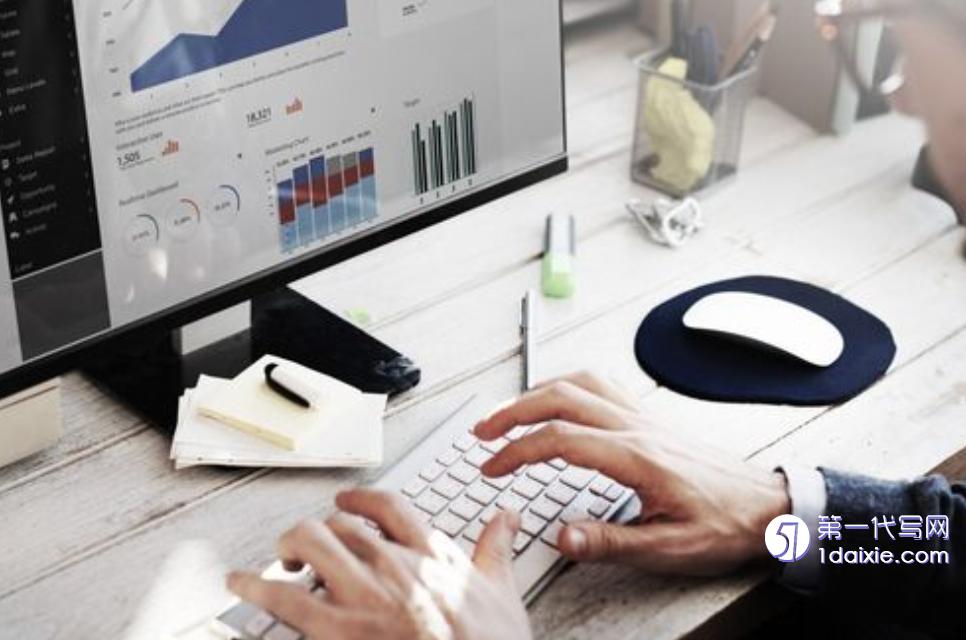 Individual Reflective Report 个人反思报告
Introduction:引言
Current global markets provide enterprises lots of opportunities to sell their products or services globally even the small companies. This can change the venture reduce for little and small enterprises, because they can be center on businesses that provider them better opportunities of achievement if their local market sluggishness. You can set the small enterprise for prosperity by accomodateing to this international market.
Individual Reflection:个人反思
For my opinion, It is very significant to recognise the relationship between your company and your partner companies during the international trade. Different country culture will lead to different business culture and business environment.
在我看来,在国际贸易中认识到贵公司与合作公司之间的关系非常重要。不同的国家文化会导致不同的商业文化和商业环境。
Over the period of our researching work , I recognise that there are no same business culture in the world and we should learn further about different cultures in order to have better impress in the future business.
在我们的研究工作中,我认识到世界上没有相同的商业文化,我们应该进一步了解不同的文化,以便在未来的商业中留下更好的印象。
Our group organized five Chinese people as a team, as a result of that we choose China as the host country of this assignment. And that is not only this reason, but also because China is a top business part of UK. As The Prime Minister, David Cameron, said: "The UK is the most popular destination in Europe for Chinese investment with more Chinese investment into the United Kingdom in the last eighteen months than the whole of the last thirty years combined. "(BBC NEWS. 2014)
我们小组组织了五名中国人作为一个团队,因此我们选择中国作为此次任务的东道国。这不仅是原因,还因为中国是英国的顶级商业部门。正如英国首相戴维·卡梅伦所说:"英国是欧洲最受中国投资欢迎的目的地,过去18个月中国对英国的投资超过了过去30年的总和。"
Before the first time group meeting, we made a decision that everyone go to do some research about characteristics of Chinese and British culture and business culture. According to my research, i know some new things about these two countries. The United Kingdom is contained of four different countries: England, Wales, Scotland, and Northern Ireland. that is very important not only to be wise to these geographical differences but also the clear sense of concept and nationalism sensed through the citizens of these four different countries. The relationship between 'British' and 'English' is not exchangeable meaning. British stands for which one come from one of these four countries which are England, Wales, Scotland or Northern Ireland. English is representative of that citizens just only from England. If they are form Wales, Scotland and Northern Ireland, they will be called as Welsh, Scots or Northern Irish(Kwintessential. 2013). Due to UK is a diverse society and developing fastly. The old business people are different with the young business people. The older business men still want to cooperate with people and companies they have known and worked with before, this is a very classic mode of long term orientation. But the younger business men are totally opposite, they think that current business men do not need long-standing partner relationships before they make a decision to cooperate with other and do not ask any agencies to do the introduction of their business. All in all, stong relationship and modern internet are comprised of current British business for the long term success of a company.
在第一次小组会议之前,我们决定让大家去做一些关于中英文化和商业文化特征的研究。根据我的研究,我对这两个国家有一些新的了解。联合王国由四个不同的国家组成:英格兰、威尔士、苏格兰和北爱尔兰。这一点非常重要,不仅要明智地看待这些地理差异,还要通过这四个不同国家的公民感受到清晰的概念感和民族主义。"British"和"English"之间的关系是不可交换的。英国代表哪一个来自英格兰、威尔士、苏格兰或北爱尔兰这四个国家之一。英语只代表来自英国的公民。如果他们来自威尔士、苏格兰和北爱尔兰,他们将被称为威尔士人、苏格兰人或北爱尔兰人。由于英国是一个多元化的社会,发展迅速。老商人和年轻商人是不同的。年长的商人仍然希望与他们以前认识和合作过的人和公司合作,这是一种非常经典的长期定位模式。但年轻的商人则完全相反,他们认为当前的商人在决定与他人合作之前不需要长期的合作伙伴关系,也不要求任何机构介绍他们的业务。总而言之,为了一家公司的长期成功,stong关系和现代互联网是当前英国业务的组成部分。
According to my research, Chinese business culture is affect by Confucianism culture deeply. In order to know Chinese business culture better, we should learn some thing of Confucianism culture. This is the element of Chinese traditional cultures as same as a whole ideaistic institution made by Confucius, ground on these traditional cultures of Chinese primary dynasties. It has controlled a feudal society that in nature it has played a important role at last two thousand years and because that reason, Confucianism culture influence China over almost period of Chinese history, social pattern and Chinese people can not be ignored. The main point of Confucianism culture focus on basic sense of the harmonious relationship. As appropriate behaviour through liability, esteem and loyalty are shown in the relationships between a ruler-subject, husband-wife, father-son, brother-brother and friend-friend, society as a whole will work without a trouble(Kwintessential. 2013). Thus it can be seen that Chinese business culture is closed to the Confucianism culture. The primary factor of Chinese business culture is building relationship, it can be viewed as a kind of reputation. When we have business in China building a contact to play a role as an middle is significant. This can give to you with it multiple advantages. They will trade as a reference, to become your translator in the middle and help you through the local government, local legal institutions and local business networks. It related to one thing often display in Chinese etiquette which is face, it is not traditional meaning in English, it means a kind of impress in other mind or respect. It is demanding that you should know how to use giving face, saving face and showing face when we have business in China. Giving face is using compliments and respect to your business partner. Saving face is developed by your experience and age, when one shows a suitable emotional intelligence in behavior by escape some mistakes then the face is addable. Showing face is when your face is addable by getting the appreciate from other to you which is a third part, your agency is your third part.
根据我的研究,中国商业文化深受儒家文化的影响。为了更好地了解中国的商业文化,我们应该学习一些儒家文化。这是中国传统文化的元素,也是孔子在中国历代传统文化的基础上建立的一个完整的思想体系。儒家文化在中国近两千年的历史、社会形态和中国人身上影响了中国近一段时期,在本质上起着重要作用。儒家文化的核心是和谐关系的基本内涵。统治者主体、丈夫、妻子、父子、兄弟和朋友之间的关系通过责任、尊重和忠诚表现出适当的行为,整个社会将顺利运转。由此可见,中国的商业文化与儒家文化是封闭的。中国商业文化的首要因素是建立关系,它可以被视为一种声誉。当我们在中国有业务时,建立一个联系人来扮演中间人的角色是很重要的。这会给你带来多重优势。他们将作为参考进行交易,成为你中间的翻译,并通过当地政府、当地法律机构和当地商业网络帮助你。它与中国礼仪中经常表现的一件事有关,那就是面子,它在英语中不是传统意义上的,它意味着一种在他人心目中的印象或尊重。它要求你知道当我们在中国做生意时,如何使用给面子、挽回面子和展示面子。给人面子就是对你的商业伙伴表示赞美和尊重。挽回面子是由你的经验和年龄发展起来的,当一个人通过逃避一些错误而在行为中表现出合适的情商时,那张脸就是可加的。露脸是指当你的脸被别人感激时,这是第三部分,你的代理是你的第三部分。
When we have frist time meeting, all team members discussed about each one's work, then we decide all works into five main part by organizing our research work. They think what the work i done is very suitable for researching British and Chinese business profile further. Then i also got some new ideas from their informations. And we would finish everyone's initial PowerPoint Slides and record every references.
当我们第一次开会时,所有团队成员都讨论了各自的工作,然后我们通过组织我们的研究工作,将所有的工作分为五个主要部分。他们认为我所做的工作非常适合进一步研究英国和中国的商业概况。然后我也从他们的信息中得到了一些新的想法。我们会完成每个人最初的PowerPoint幻灯片,并记录每个参考资料。
I continue to research British and Chinese business profile, this is significant part of our assignment, because to save the international business problems is necessary to know the difference between these two different business culture.
我继续研究英国和中国的商业概况,这是我们任务的重要组成部分,因为要解决国际商业问题,就必须了解这两种不同商业文化之间的区别。
As my further research, i summarized five main points in this profile. Frist one is form of address, British people get used to using title at first, followed by their surname, such as the old coach of Manchester United, Sir Alex, the famous queen, Queen Victoria, and so on. Chinese people are opposite in this, they use surname at first followed by the title, like Zhang Manger. Second, meeting and greeting. In here, Chinese and British people are similar, Shanking hand and short eye contact with everyone at the beginning of the meeting. When we have meeting with Chinese people, we need more patience, due to they will mot directly talk about main topics, they will talk with you about some small things about you or your home country. The decisions of Chinese meeting will take a very long time either due to there is a lack of instancy, synchronous treaty are relevant with partners, or because the leader is not totally sure this decision. The Chinese negotiator is known for being tough with others. Comparing with Chinese meeting, British meeting are more direct and clear. When you do a presentation to the British partner , for escaping making enlarged requirement. Make confirm that any information offered show professional in your presentation and should be considered, you should be serious to support your requirements by real facts and data. The British people depend on facts, more than their personal emotions, to do decision-makings. And keep eye contact with them and give a few area of their personal space. To send a mail about the decision or difference of this meeting after the meeting, in order to prepare for next time. Thirdly, exchanging gift. This is a very important part of Chinese business culture, because it can relate to building the better relationship with partner companies. The popular gifts such as expensive wine, Tea, and some special traditional gifts from your home country. But exchanging business gift is not a part of British small and special gift to your partner. Then the fourth one is dining etiquette, it is easy to summarize Chinese dining etiquette, that is how much you drink, how much sincerities you are. British people are more simple, to invite the business partner out for a meal also can be viewed as a business gift. The final one is time keeping. British and Chinese people both think that the business meeting is very formal situation. Every one should be serious in this problem, because this is a basic respect to each other. If you can not do this basic thing, you will be regarded as a discredit person, it will result in no one want to have business with you.
作为我的进一步研究,我在这篇简介中总结了五个要点。首先是称呼的形式,英国人习惯于先用头衔,然后用姓氏,比如曼联的老教练亚历克斯爵士,著名的女王,维多利亚女王等等。中国人则相反,他们先用姓氏,然后用头衔,比如张曼格。第二,见面和问候。在这里,中英两国人民如出一辙,山青一开始就和大家目光短浅地接触。当我们与中国人会面时,我们需要更多的耐心,因为他们不会直接谈论主要话题,他们会与你谈论一些关于你或你祖国的小事。中国会议的决定将需要很长时间,要么是因为缺乏即时性,同步条约与合作伙伴有关,要么是由于领导人不完全确定这一决定。中国谈判代表以对人强硬著称。与中国会议相比,英国会议更直接、更清晰。当你向英国合伙人做演讲时,为了逃避提出更大的要求。确认所提供的任何信息在您的演示中都是专业的,并且应该予以考虑,您应该认真地通过真实的事实和数据来支持您的要求。英国人民做决定的依据是事实,而不是个人情感。并与他们保持眼神交流,给他们一些个人空间。在会议结束后发送一封关于本次会议的决定或分歧的邮件,为下次会议做准备。第三,交换礼物。这是中国商业文化中非常重要的一部分,因为它可以与合作公司建立更好的关系。受欢迎的礼物,如昂贵的葡萄酒,茶,和一些特殊的传统礼物从你的祖国。但交换商务礼物并不是送给伴侣的英国小礼物的一部分。第四个是用餐礼仪,很容易概括中国的用餐礼仪,即你喝了多少酒,你有多真诚。英国人比较简单,邀请商业伙伴出去吃饭也可以看作是一份商业礼物。最后一个是计时。英国人和中国人都认为商务会议是非常正式的场合。每个人都应该认真对待这个问题,因为这是对彼此的基本尊重。如果你不能做这件基本的事情,你将被视为一个不名誉的人,这将导致没有人愿意与你做生意。
At second meeting, after our researching about global relations between China and British, we determined to confirm that when we have international business, especially when we work with our Chinese international business partners. We should try best to avoid mistakes between us by using our researching informations.
在第二次会议上,在我们研究了中英之间的全球关系后,我们决定确认,当我们有国际业务时,特别是当我们与中国的国际商业伙伴合作时。我们应该尽量利用我们的研究信息来避免我们之间的错误。
All in all, the main factor which will lead to the difference between these two countries is their local cultures. Chinese people focus on building stronger relationship , rather than business itself. Because this is advocated by Confucius culture, relationship is more important than business. British people live in a diverse society, they think business is business, it need your strength and profession.
总之,导致这两个国家之间差异的主要因素是它们的当地文化。中国人关注的是建立更牢固的关系,而不是商业本身。因为这是孔子文化倡导的,所以关系比商业更重要。英国人生活在一个多元化的社会中,他们认为商业就是商业,它需要你的力量和专业。
Conclusion:结论
Through our researching and discussing about two individual business culture, i have learn that different national culture can leads to different business culture. The influence of global business is huge, it can make other countries become interested in your culture, and make two culture meet and change each other. Before we trade with new partners which from other country, we should prepare for learning more about their local culture. That is not only a respect to partners, but also a new opportunity for yourself.
留学生个人反思报告通过对两种个体商业文化的研究和探讨,我了解到不同的民族文化会导致不同的商业文化。全球商业的影响力是巨大的,它可以让其他国家对你的文化产生兴趣,并使两种文化相遇并相互改变。在我们与来自其他国家的新合作伙伴进行贸易之前,我们应该准备更多地了解他们的当地文化。这不仅是对伴侣的尊重,也是对自己的新机会。本站提供各国各专业留学生论文代写或留学生论文写作指导服务,如有需要可咨询本平台。