留学生论文dissertation代写-中国企业中的性别问题和障碍。本文是一篇路留学生论文dissertation范文,主要内容是讲述中国是世界上人口最多的国家之一,超过50%的女性人口从事全职工作。与许多其他国家一样,中国女性在中国组织中担任高级管理或组织领导职务的代表性不足。然而,中国女性的教育水平即使不是更好,也和男性一样好,并从防止职场歧视的基本政策中受益。似乎有一些障碍影响了中国女性在职业阶梯上晋升为组织领导者的能力。下面就一起来看一下这篇留学生论文dissertation代写范文的部分内容。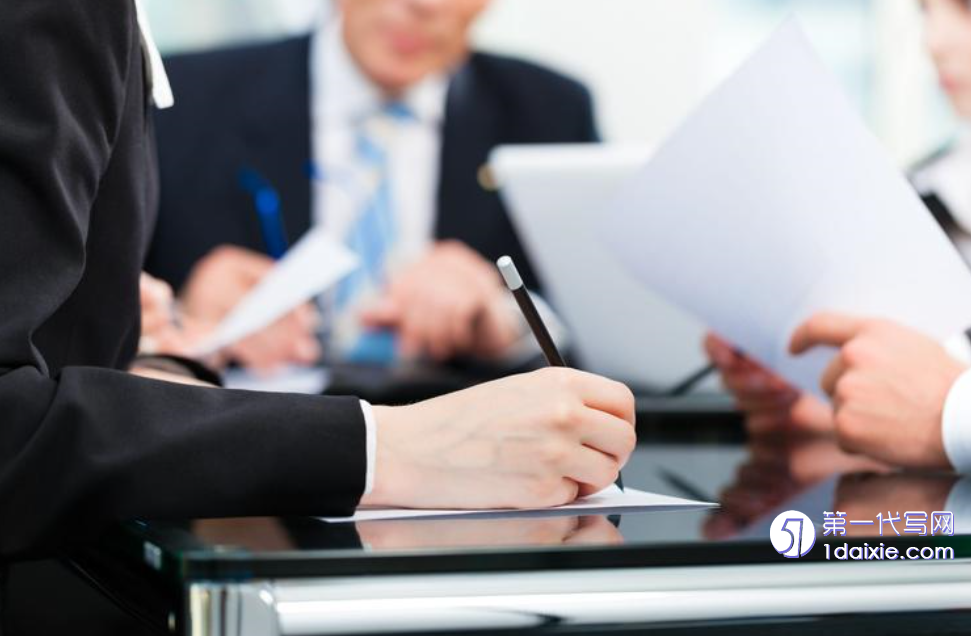 What kind of barriers blocked (interrupt) female to be an organization leader in China?是什么样的障碍阻碍(打断)了女性在中国成为组织领导者?
Abstract 摘要
China is one of the most populous countries in the world, with over 50 percent of its female population in full time work. Like many other countries, China's women are under-represented in senior management or organisational leadership roles within Chinese organisations. Yet Chinese women are being educated as well as men, if not better, and benefit from fundamental policies which prevent discrimination in the world of work. It appears that there are barriers which affect Chinese women's ability to advance along the career ladder to become organisation leaders.
A qualitative, Grounded Theory based study was carried out to determine what, if any, were the barriers to women becoming organisation leaders in China. The study aimed to ensure a focus on women themselves and so the sample comprised women already working within Chinese businesses and organisations, who were asked to identify barriers to their becoming business leaders or senior executives. Sensitising questions followed up an initial questionnaire and proforma, to probe into more detail about their responses.
进行了一项基于基础理论的定性研究,以确定中国女性成为组织领导者的障碍(如果有的话)。这项研究旨在确保关注女性自身,因此样本包括已经在中国企业和组织中工作的女性,她们被要求确定成为商业领袖或高管的障碍。在最初的问卷和形式表之后,提出了一些敏感的问题,以更详细地了解他们的回答。
The Grounded Theory process of Open, Axial and Selective Coding was followed systematically, and the final three categories of Leadership Effectiveness, Stereotypes and Preconceptions, and Social and Societal Norms and Expectations and Personal Characteristics were identified and discussed. It seems that the key barriers to women becoming organisational leaders are their capacity to be effective leaders, the stereotypes and preconceptions of them as women workers, on the part of others and on the part of the women themselves, and the social norms versus their personal characteristics. This last category included unique aspects of Chinese culture and business etiquette which pose significant challenges for women in leadership roles.
系统地遵循了开放、轴向和选择性编码的基础理论过程,并确定和讨论了最后三类领导效能、刻板印象和前提、社会和社会规范、期望和个人特征。女性成为组织领导者的主要障碍似乎是她们成为有效领导者的能力,她们作为女性工作者、他人和女性自身的刻板印象和成见,以及社会规范与她们的个人特征。最后一类包括中国文化和商业礼仪的独特方面,这些方面对女性领导角色构成了重大挑战。
More research is now needed to explore in more concrete ways these barriers, and to identify practical and achievable ways that they might be overcome.
现在需要进行更多的研究,以更具体的方式探索这些障碍,并确定可能克服这些障碍的切实可行的方法。
Introduction 引言
China is one of the most populous nations in the world (Saran and Guo, 2005). "China is a large country, with more than half a billion women, over 50 per cent of who are in full-time employment" (Cooke, 2004 p 243). This represents a significant percentage of the workforce. There is, apparently, a discrepancy between the numbers of women in employment and the numbers of women who achieve senior leadership roles within Chinese organisations. It seems that "knowledge about these Chinese women in general and women in management in specific, remains very limited" (Cooke, 2004 p 243). There appear to be very little sources of information on the numbers of women in senior management or leadership positions in either the public or the private sector in China. While this may not seem to be a surprise to many, it does beg the question of why women do not achieve senior leadership positions within businesses and organisations in China, particularly given a growing awareness of China's success within the global business environment, which must influence business and organisational practices. It is established within the business and organisational literature, as well as other social literature, that "gender discrimination remains a reality in our society" (Agars, 2004 p 103). This is despite evolution of societies and apparent changes in values, because there is evidence that in all aspects of social life people and their reactions and judgements are affected by gender stereotypes and preconceptions (Agars, 2004). It is also well known that there are more men than women in managerial roles in the business and occupational world (Lublin, 1996), and this disparity increases the higher the seniority of the position (Agars, 2004; Adler and Izraili, 1994; AMBA, 1996).
中国是世界上人口最多的国家之一。"中国是一个大国,有5亿多妇女,其中50%以上从事全职工作"。这在劳动力中占很大比例。显然,在中国组织中,女性就业人数和担任高级领导职务的女性人数之间存在差异。似乎"对这些中国女性和管理层女性的了解仍然非常有限"。关于中国公共部门或私营部门担任高级管理或领导职务的妇女人数,信息来源似乎很少。虽然这对许多人来说似乎并不奇怪,但它确实引出了一个问题,即为什么女性不能在中国的企业和组织中担任高级领导职位,特别是考虑到人们越来越意识到中国在全球商业环境中的成功,这必然会影响商业和组织实践。在商业和组织文献以及其他社会文献中,"性别歧视仍然是我们社会的现实"。尽管社会发生了演变,价值观发生了明显变化,但情况依然如此,因为有证据表明,在社会生活的各个方面,人们及其反应和判断都受到性别陈规定型观念和先入为主观念的影响。众所周知,在商业和职业领域担任管理职务的男性多于女性,这种差距随着职位资历的增加而增加。
The rationale for investigating the barriers which block or interrupt women from being organisation leaders in China stems partly from the great reliance of the Chinese economy on its economic capacity, and in particular its business capacity, locally and in the global marketplace. Economic success of developing countries (if China can still be considered such) is clearly linked to gender equality (Morrison and Jutting, 2005). If Chinese businesses are to succeed, they need to espouse and contain the characteristics of successful businesses. If Chinese state organisations are to function at their optimal capacity and make best use of available resources, they should optimise their usage of those resources, a significant one being their human resources. Women may be being overlooked as potentially valuable contributors to senior management and leadership positions. However, this may simply reflect the lower status of women in Chinese society (Tian et al, 2007). Paradoxically, Chinese women are not necessarily viewed by all as of lower status. Foo et al (2006) quote a United Nations Development Fund study which summarises Chinese women as outshining men in the business arena because they are better at communications; they are able to think more rationally; and because they pursue their careers with single-minded resolve. Yet there is ongoing evidence that these women are still under-represented in senior leadership roles.
调查阻碍或阻碍女性成为中国组织领导者的障碍的理由部分源于中国经济对其经济能力的极大依赖,尤其是其在当地和全球市场的商业能力。发展中国家的经济成功(如果中国仍然可以被认为是这样的话)显然与性别平等有关。如果中国企业要取得成功,就需要支持和包容成功企业的特点。如果中国的国家组织要以最佳能力运作,并最大限度地利用可用资源,就应该优化这些资源的使用,其中重要的一点是人力资源。妇女作为高级管理和领导职位的潜在宝贵贡献者,可能被忽视。然而,这可能只是反映了女性在中国社会中的地位较低。矛盾的是,并非所有人都认为中国女性的地位较低。Foo等人引用了联合国发展基金的一项研究,该研究总结道,中国女性在商业领域比男性更出色,因为她们更善于沟通;他们能够更加理性地思考;因为他们一心追求事业。然而,不断有证据表明,这些妇女在高级领导职位上的代表性仍然不足。
Noble (2006) states "excluding women from leadership roles impacts on productivity and militates against a workforce characterised by a diversity of workers" (p 599). This idea of gender inequality comes down to simple business sense. "Models of women in senior positions and in equal numbers generally benefit the institutions offering different perspectives, experiences and contributions women can make. (Noble, 2006 p 599). Noble (2006) describes the lack of women in such roles as a "wastage of management and leadership talent which arises from and is perpetuated by the current under representation of women at senior levels," and which "seriously undermines organisations' ability to respond to change and threatens its future viability and vitality in the face of the economic challenges of the changing workplace." p 599). Therefore, it can easily be seen that for optimal business performance, the capacity of women to contribute to its success should not be overlooked, and so a study into the barriers which face women in achieving such positions could be of considerable significance for such organisations within China.
Noble指出,"将女性排除在领导角色之外会影响生产力,并阻碍以工人多样性为特征的劳动力"。这种性别不平等的想法可以归结为简单的商业意义。"担任高级职位和人数相等的女性模式通常有利于提供不同视角、经验和贡献的机构"管理和领导人才的流失源于目前女性在高层的代表性不足,并因其而持续存在","严重削弱了组织应对变化的能力,并威胁到其未来在面对不断变化的工作场所的经济挑战时的生存能力和活力。"。因此,可以很容易地看出,为了获得最佳的经营业绩,女性为其成功做出贡献的能力不应被忽视,因此,研究女性在获得这些职位时面临的障碍对中国的这些组织来说可能具有相当重要的意义。
However, the other rationale for this choice of investigation is to promote the interests of women within the Chinese world of employment and entrepreneurship, and to ensure that the research carried out focuses on their perspectives and illuminates their experiences. It is typical of the business world that the theoretical arena it is supported by is dominated by studies based on rationalistic principles and on outputs and outcomes relating to success and factors which contribute to that success. There is a human dimension of business, which the theoretical domain is now starting to appreciate, in which business capacity and success can be found to be reliant not only on the skills of the workforce, but on their capacity to contribute in multiple ways to the organisation and its outputs. Understanding the views and experiences of women may help not only to define the barriers which face them in relation to achieving leadership roles, but to set out some ways in which such barriers might be overcome, sidestepped, reduce or even removed from their path. Women within employment seem to consistently suffer, at a certain level, from a relative inequality with men. Women in China, however, have for a long time enjoyed employment rights based on equality legislation which has shaped social norms to support women into full time employment, which continues throughout their working lives, even when they have children (Cooke, 2004). Despite this, women do not enjoy the same levels of seniority in organisations and businesses as men do, and certainly not in similar numbers. This is a human rights issue (Noble, 2006) and one which is of concern to China and to all women and women's activists. It may be related to a trend within former socialist countries of what Fan (2003) calls 'transition', which is characterised by a resurgence of gendered differences in occupational spheres.
然而,选择这一调查的另一个理由是促进中国就业和创业世界中女性的利益,并确保所进行的研究关注她们的观点并阐明她们的经历。商业世界的典型情况是,它所支持的理论领域主要是基于理性主义原则、与成功相关的产出和结果以及促成成功的因素的研究。商业有一个人的层面,理论领域现在开始意识到,在这个层面上,商业能力和成功不仅取决于员工的技能,还取决于他们以多种方式为组织及其产出做出贡献的能力。了解妇女的观点和经历不仅有助于确定她们在发挥领导作用方面面临的障碍,而且有助于制定克服、回避、减少甚至消除这些障碍的一些方法。在一定程度上,就业中的女性似乎一直受到与男性相对不平等的影响。然而,长期以来,中国妇女一直享有基于平等立法的就业权利,平等立法形成了支持妇女全职就业的社会规范,这种社会规范在妇女的整个职业生涯中持续存在,即使她们有了孩子。尽管如此,女性在组织和企业中的资历与男性不同,当然数量也不相似。这是一个人权问题,也是中国、所有妇女和妇女活动家关注的问题。这可能与前社会主义国家内部的一种趋势有关,范称之为"转型",其特征是职业领域性别差异的死灰复燃。
Because China is a business culture in a state of transition and change, and in which the effects of change may not be realised for some time, there is a need for investigative studies which explore the characteristics of this culture, from the points of view of those within it. There is an issue here about understanding what barriers present themselves to women who aspire to leadership roles, but also, whether or not women in these Chinese business and occupational spheres do view themselves as working towards such advancements.
由于中国是一个处于转型和变革状态的商业文化,变革的影响可能在一段时间内无法实现,因此有必要进行调查性研究,从内部人士的角度探讨这种文化的特征,但同时,无论中国商业和职业领域的女性是否认为自己正在为这些进步而努力。
Because of the lack of empirical research on the subject of the barriers which present themselves to women who wish to aspire to leadership roles in organisations in China, the choice of methodological approach for the inquiry was limited, as quantitative studies are based on hypotheses developed from previously published research. Good quality quantitative research studies also require large samples of a diverse study population, and the limitations of this academic research project do not allow for the kind of survey that would provide adequate numbers, statistically, for a purely quantitative study. Therefore, having explored a range of options for the investigation of the research question, the author came to the conclusion that a quantitative approach would be best suited to this area. However, the author was keen to include simple descriptive statistics within the study data, and also wanted to achieve a similar level of rigour as is usually achievable within the quantitative domain. Therefore, the author settled on the use of Grounded Theory (Glaser and Strauss, 1967), which is a methodology derived from symbolic interactionism and within which there are rigidly defined stages of the investigation, with clearly outlined process and steps towards the development of theoretical understandings which nevertheless remain firmly grounded in the data derived from the study (Glaser and Strauss, 1967; Goulding, 2005).
由于缺乏对希望在中国组织中担任领导角色的女性所面临的障碍这一主题的实证研究,调查方法的选择受到了限制,因为定量研究是基于先前发表的研究中提出的假设。高质量的定量研究还需要多样化研究人群的大样本,而这一学术研究项目的局限性不允许进行那种从统计学上为纯粹的定量研究提供足够数量的调查。因此,在探索了研究问题的一系列选择后,作者得出结论,定量方法最适合这一领域。然而,作者热衷于在研究数据中包括简单的描述性统计数据,并希望达到与通常在定量领域内实现的严格程度相似的水平。因此,作者决定使用扎根理论,这是一种源自符号互动主义的方法论,其中有严格定义的调查阶段,明确概述了发展理论理解的过程和步骤,但这些理论理解仍然牢牢地基于研究得出的数据。
The following dissertation is set out within the traditional parameters required by the university and by the academic standards of higher education. There is first a literature review, then a description and exploration of the methodology utilised within the study. This is followed by an outline of the data characteristics and background, which is then followed an exploration and discussion of the qualitative data derived from the study. This data is considered and evaluated alongside extant research findings which relate to the data, as is required by the Grounded Theory method, in which data analysis and literature analysis occur simultaneously, such that the accessed literature is treated much as the data is, and subject to the same constant comparison (Glaser and Strauss, 1967). This is followed by conclusions and recommendations for practice and further research. The study aimed to illuminate the murky depths of untapped knowledge and understanding of the barriers which interrupt women's career progression within Chinese organisations, and thus barriers will be identified and to some extent, their meanings or significance explored. The literature review and the data analysis are separated into themed subheadings, to better signpost the emergent discursive threads of the study.
以下论文是在大学和高等教育学术标准所要求的传统参数范围内进行的。首先是文献综述,然后是对研究中使用的方法的描述和探索。接下来是数据特征和背景的概述,然后是对研究得出的定性数据的探索和讨论。这些数据与现有的与数据相关的研究结果一起被考虑和评估,这是基础理论方法所要求的,在基础理论方法中,数据分析和文献分析同时发生,因此访问的文献与数据一样被处理,并受到相同的恒定比较。随后是结论和建议,以供实践和进一步研究。这项研究旨在阐明尚未开发的知识和对中国组织中阻碍女性职业发展的障碍的理解的模糊深度,从而确定障碍,并在一定程度上探索其含义或意义。文献综述和数据分析被分为主题副标题,以更好地标示研究中涌现的话语线索。
Due to the nature of the topic area, it is not possible to address all the available literature, but a critical literature review of key issues will be attempted. The literature review draws on sources related to Chinese business, women in business, entrepreneurship, social theory and even feminist theory, as well as general business and organisational studies, in order to explore the potential barriers that might have already been identified as challenging women to be organisational leaders. The balance of research is affected by the available literature, and by the nature of the research which has already been carried out into similar topics. Little however is written, in terms of empirical research, which directly addresses this dissertation's research question. However, there are valuable contributions to be made by research from across the business and organisational literature in relation to generic and specific factors affecting women's opportunities to become organisational leaders.
由于主题领域的性质,不可能解决所有可用的文献,但将尝试对关键问题进行批判性文献综述。这篇文献综述借鉴了与中国商业、商界女性、创业、社会理论甚至女权主义理论以及一般商业和组织研究有关的资料,以探索可能已经被确定为挑战女性成为组织领导者的潜在障碍。研究的平衡受到现有文献的影响,也受到已经对类似主题进行的研究的性质的影响。然而,在实证研究方面,很少有文章直接涉及本文的研究问题。然而,来自商业和组织文献的研究对影响女性成为组织领导者机会的一般和特定因素做出了宝贵贡献。
China has a vast area of land, and is characterised by considerable social, economic, geographic and ethnic diversity (Chow et al, 2004). Only those factors which can directly be related to the study question will be addressed here. This will allow for the setting of the context and current understanding of the factors which affect the experience of women in China aspiring to become organisational and business leaders. In China, women work alongside their husbands throughout their lifespan, and are supported by employment policies which assure them a reasonably equal role as workers, in terms of basic employment rights (Chow et al, 2004). Therefore, women have a firm foundation within the world of employment, and should, it could be argued, be surrounded by the same opportunities as their male counterparts in terms of career advancement. However, this does not seem to be the case.
中国幅员辽阔,社会、经济、地理和民族多样性显著。这里只讨论那些与研究问题直接相关的因素。这将有助于确定背景和当前对影响中国女性成为组织和商业领袖的经历的因素的理解。在中国,妇女一生都与丈夫一起工作,并得到就业政策的支持,这些政策确保她们在基本就业权利方面扮演合理平等的工人角色。因此,妇女在就业领域有着坚实的基础,可以说,在职业发展方面,她们应该与男性同行享有同等的机会。然而,情况似乎并非如此。
It is a global feature of business that women seem to experience what is known as the 'glass ceiling' within occupational life (Ryan and Haslam, 2005; Cortis and Cassar, 2005). This refers to the fact that women can attain up to a certain level of seniority in many organisations or businesses, but cannot break through into senior leadership roles. There are numerous studies which explore how and why this glass ceiling came to exist, and how it is perpetuated. In terms of Chinese culture, there are strong traditions of loyalty to family and loyalty to one's boss or employer (Fu et al, 2004). This author would question whether this notion of loyalty contributes to the glass ceiling within Chinese organisations.
女性在职业生活中似乎经历了所谓的"玻璃天花板",这是商业的一个全球性特征。这是指女性在许多组织或企业中可以达到一定的资历,但无法突破高级领导角色。有许多研究探讨了这种玻璃天花板是如何存在的,为什么存在,以及它是如何永久存在的。就中国文化而言,有着对家庭忠诚和对老板或雇主忠诚的强烈传统。这篇文章的作者会质疑这种忠诚的概念是否助长了中国组织内部的玻璃天花板。
Gender 性别
Obviously, the first and most obvious potential barrier for women in business in China (and in any other culture or nation-state) is that of gender. Gender within this context needs defining, as theoretically, it is still the subject of some argument. Ahl (2006) refers back to feminist scholarship which employed the term gender to distinguish between biological sex and socially constructed definitions of sex, the social practices and representations associated with femininity or masculinity" (p 596). In this article, gender is used to refer to sex in terms of the biological differences between male and female, and the socially-constructed models of masculine and feminine. It is important to note that these may differ according to Western and Chinese norms, and where possible, differentiations between cultural definitions of gender will be highlighted.
显然,在中国(以及任何其他文化或民族国家),女性在商界面临的第一个也是最明显的潜在障碍是性别。在这种背景下,性别需要定义,因为从理论上讲,它仍然是一些争论的主题。Ahl回顾了女权主义学术,该学术使用"性别"一词来区分生物性别和社会构建的性别定义、与女性气质或男性气质相关的社会实践和表现"。在这篇文章中,性别被用来指代性别,即男性和女性之间的生物学差异,以及社会构建的男性和女性模式。需要注意的是,根据西方和中国的规范,这些可能会有所不同,在可能的情况下,性别的文化定义之间的差异将得到强调。
It has long been known that business is a male or masculine domain. There has been research which suggests that men and women even differ in terms of occupational aspirations, such that males would tend to aspire towards male-dominated occupations in which they can hope for better success, and women, though to a somewhat lesser extent, showing a tendency to veer towards female-dominated occupations in which they are more likely to be able to excel more easily (Powell and Butterfield, 2003). This may be partly due to historical and even current forms of gender discrimination within business and occupational/professional spheres. Gender discrimination however is no longer as apparent as it used to be, thanks to anti-discrimination policies in most organisations and nations (Beck and Davis, 2005). However, in China, "the half a century's state intervention in women's employment has largely focused on protecting women's labour rights and increasing their share in employment quantitatively, whereas little provision exists which aims to ensure and improve the quality of women's employment prospects" (Cooke, 2004 p 245). Cooke (2004) shows that women are less represented in professional or management positions, and are more prevalent in clerical and lower-level manual work (Sargeson 2006; Sargeson 2007a).
人们早就知道,商业是一个男性或男性的领域。有研究表明,男性和女性在职业抱负方面甚至有所不同,因此男性倾向于追求男性主导的职业,希望在这些职业中取得更好的成功,而女性,尽管程度稍低,表现出倾向于转向女性主导的职业,在这些职业中,她们更有可能更容易脱颖而出。这在一定程度上可能是由于商业和职业/专业领域内历史上甚至现在的性别歧视形式。然而,由于大多数组织和国家的反歧视政策,性别歧视不再像过去那样明显。然而,在中国,"半个世纪以来,国家对妇女就业的干预主要集中在保护妇女的劳动权利和在数量上增加她们在就业中的份额,而几乎没有旨在确保和改善妇女就业前景质量的规定"。Cooke表明,妇女在专业或管理职位上的代表性较低,在文书和低级别体力工作中更为普遍。
This is significant, given that Chinese women do not traditionally take career breaks to have children, and view their role as equal to that of their husbands in terms of full time work (Cooke, 2004; Sargeson 2007b). This is in direct contrast to the Westernised (and perhaps globalised) norms of women's occupational experience, wherein women have to either accepted diminished occupational capacity and career advancement in order to have children, or embrace childlessness in order to comply with inherent business norms and achieve success within those parameters (Wood and Newton, 2006; Burke, 1999). Even so, "men make up the majority of employees in most of the occupations and in state owned sectors where average earnings are highest" (Cooke, 2004 p 245). This is no new finding.
这一点意义重大,因为中国女性传统上不会为了生孩子而中断职业生涯,而且在全职工作方面,她们认为自己的角色与丈夫平等。这与西方化(也许是全球化)的女性职业经历规范形成了直接对比,在西方化规范中,女性要么为了生孩子而接受职业能力和职业发展的下降,要么为了遵守固有的商业规范并在这些参数范围内取得成功而接受无子女。即便如此,"在大多数职业和平均收入最高的国有部门,男性占员工的大多数"。这不是什么新发现。
For women in China, "historical and socio-political factors such as the legacy of Marxism, state/party control, economic reform, political upheavals, local conditions and global influences" have affected their self identity, they understanding of their place within the business and employment worlds, and the ways in which they perceive of and experience their career progress and success (Chow et al, 2004, p 161). China has followed an intellectual revolution which has brought to the fore gender studies and feminist studies (Chow et al, 2004), which suggests that the cultural response would likely be that women are more aware of the kinds of organisational and societal cultural barriers to their career advancement into leadership roles.
对于中国女性来说,"历史和社会政治因素,如马克思主义的遗产、国家/政党的控制、经济改革、政治动荡、当地条件和全球影响"影响了她们的自我认同,她们对自己在商业和就业世界中的地位的理解,以及他们感知和体验职业进步和成功的方式。中国经历了一场知识革命,这场革命使性别研究和女权主义研究脱颖而出,这表明文化反应可能是女性更加意识到阻碍她们晋升为领导角色的组织和社会文化障碍。
Studying Chinese women's experiences of barriers to career advancement could be problematic, however, because the very terms used by Westernised scholarly discourse to describe issues of gender and women's equal rights are essentially difficult to translate (Chow et al, 2004). However, as all literature for this assignment is accessed in English, this should only be viewed as a potential weakness to the study if the respondents are first language Chinese and there are discrepancies between underlying meanings.
然而,研究中国女性职业发展障碍的经历可能会有问题,因为西方学术话语用来描述性别和女性平等权利问题的术语本质上很难翻译。然而,由于这项任务的所有文献都是用英语获取的,只有当受访者是第一语言的中国人,并且潜在含义之间存在差异时,这才应被视为研究的潜在弱点。
Another feature of gender discrimination in Chinese business is the fact that the "state-owned enterprises and public-sector organisations typically operate in an internal labour market system in which jobs are rarely advertised, and promotion decisions are made internally…by superiors" (Cooke, 2004, p 249). This means that internal cultural and business mores and codes, which are often set and perpetuated by managers and leaders (who are most likely men), are perpetuated in a way that might exclude women from achieving advancement (Boisot and Child, 1996; Church et al, 2003). These are however buried, often, and not easily labelled as gender discrimination (Beck and Davis, 2005). This is a common feature of all businesses and organisations, it seems, which continue to operate along traditional 'patriarchal' and hierarchical lines.
中国企业性别歧视的另一个特点是,"国有企业和公共部门组织通常在内部劳动力市场体系中运作,在这个体系中,职位很少发布广告,晋升决定是由内部……上级做出的"。这意味着,管理者和领导者(很可能是男性)通常制定并延续的内部文化和商业习俗和准则,可能会将女性排除在晋升之外。然而,这些往往被掩盖,不容易被贴上性别歧视的标签。这似乎是所有企业和组织的共同特征,它们继续按照传统的"父权制"和等级制度运作。
Cultural issues also point to gender issues which may present as barriers to women's career advancement (Brush, 1992). Hanser (2005) explores emerging conceptions of gender in China, in relation, in particular, to service work. This ethnographic study within three urban Chinese retain settings shows that there are gendered class distinctions which are communicated and perpetuated within this sector, which a move from socialism to a more marketized society, wherein younger, youthful and feminine (and urban) women are valued while older and rural women are devalued (Hanser, 2005; Duehr and Bono, 2006). This is reflected in other international contexts and other types of societies (Egri and Ralston, 2004). Hanser (2005) related this to a legitmization of certain roles for certain women within Chinese employment contexts, a fact supported by Coe (1992). This then has nothing to do with role effectiveness, but to do with the external characteristics of women (Hanser, 2005; Cooke; 2003; Cooke, 2005). Appropriate 'behaviours' may be reinforced and inappropriate behaviours censured by such limited characterisations of the suitable female employee (Hanser, 2005). Lewis (2006) uses the example of women entrepreneurs, and suggests that "the behaviour (business or other) of women involved in entrepreneurial activity of whatever sort is defined and evaluated according to the standards of an invisible masculine norm" (p 453). This shows that underlying business activities are gendered definitions of how people within the market should behave and present themselves (Collinson and Collinson, 1990; Connell, 2005). Because of this, women's ability to gain commercial, business or occupational success is defined and constrained by apparently unseen (but very real) forces (Cornelius and Skinner, 2008):
文化问题也指出了性别问题,这些问题可能是阻碍妇女职业发展的障碍。Hanser探讨了中国新出现的性别观念,特别是与服务工作的关系。这项在中国三个城市保留环境中进行的民族志研究表明,在这一部门中存在着性别阶级差异,这种差异是从社会主义向更市场化的社会转变的,在这个社会中,年轻、年轻和女性(和城市)的妇女受到重视,而老年和农村妇女则受到贬低。这反映在其他国际背景和其他类型的社会中。Hanser将此与中国就业环境中某些女性的某些角色的合法化联系起来,Coe支持了这一事实。因此,这与角色有效性无关,而是与女性的外部特征有关。适当的"行为"可能会因适当女性员工的有限特征而得到强化,而不适当的行为则会受到谴责。Lewis以女企业家为例,提出"参与任何类型创业活动的女性的行为(商业或其他)都是根据无形的男性规范的标准来定义和评估的"。这表明,潜在的商业活动是市场中人们应该如何表现和展示自己的性别定义。正因为如此,女性获得商业、商业或职业成功的能力受到明显看不见(但非常真实)的力量的定义和限制。
"Where this behaviour is judged as differing from the normative standard of serious, professional business, women experience an 'othering' as the non-male and are marked out." (Lewis, 2006 p 453).
"当这种行为被认为与严肃、专业的商业规范标准不同时,女性会体验到非男性的'另类',并被标记出来。"
This is a constant theme of the business literature, that the male is the standard and the female is viewed as 'other', as unconventional, as non-standard (and perhaps inherently non-compliant) (Beechey, 1987).
这是商业文学的一个不变主题,即男性是标准,女性被视为"其他"、非传统、非标准(也许天生就是不合规的)。
Perceptions of gender and gender limitations may also be internalised by many women, and may explain one reason why women do not lead as many successful businesses as men, or are not business leaders as frequently (Bryman, 1987). Kalleberg and Leicht (2005) show that women are less likely to innovate, take risks or step out in new directions in business than men, perhaps due to "the social disapproval girls are likely to incur for straying from socially accepted, gender-normative patterns of behaviour, and the encouragement and tolerance that boys typically receive for engaging in innovative play and nonconforming behaviour" (p 142).
对性别和性别局限性的认知也可能被许多女性内化,这可能解释了女性领导的成功企业不如男性多,或者不是商业领袖的原因之一。Kalleberg和Leicht表明,与男性相比,女性在商业中不太可能创新、冒险或朝着新的方向前进,也许是由于"女孩偏离社会接受的、性别规范的行为模式,以及男孩通常因参与创新游戏和不合规行为而受到的鼓励和宽容,可能会引起社会的不满"。
Education 教育
It is thought by some theorists that the lower representation of women in senior positions is due to their marginally lower levels of education compared to those of men in China (Cooke, 2004). However, it is also apparent that amount of women in higher education has been increasing recently in China, at a much faster rate than men (Cooke, 2004). Education is seen as a key to senior executive careers (Baruch and Peiperl, 2000; Bickerstaffe, 1992; Carpenter, 1997). This would suggest that the relative lack of education suggested as a barrier to women achieving senior leadership roles may be a factor which is being rapidly eroded. However, it is hard to find evidence of this. Cooke (2004) also argues that "discrimination against women starts in the recruitment selection to higher education in institutions" (p 247), and this has follow-on effects throughout their subsequent careers. Women are under-represented in certain subjects, including science and business subjects, and have to perform better than men to achieve the same levels of acclaim (Cooke, 2004).
一些理论家认为,女性在高级职位上的代表性较低,是因为与中国男性相比,她们的教育水平略低。然而,同样明显的是,中国接受高等教育的女性人数最近一直在增长,增长速度远快于男性。教育被视为高级管理人员职业生涯的关键。这表明,相对缺乏教育是阻碍妇女担任高级领导职务的一个障碍,这可能是一个正在迅速被侵蚀的因素。然而,很难找到这方面的证据。Cooke还认为,"对妇女的歧视始于高等教育机构的招聘选拔",这在她们随后的职业生涯中产生了后续影响。女性在某些科目中的代表性不足,包括科学和商业科目,她们必须比男性表现更好才能获得同样的赞誉。
Bahry and Marr (2005) show how women's education in Qatar has developed to such an extent that women are being over-represented in higher education, and that this might signify a shift in gender-dominance in future business domains. However, the nature of this education is not necessarily such that it would develop the kinds of abilities and capacities that are needed in order to gain leadership roles later on in life (Bahry and Marr, 2005).
Bahry和Marr展示了卡塔尔的女性教育是如何发展到女性在高等教育中的比例过高的程度的,这可能意味着未来商业领域性别主导地位的转变。然而,这种教育的性质并不一定能培养出所需的能力和能力,以便在以后的生活中发挥领导作用。
Globalisation and the current international business environment 全球化与当前的国际商业环境
It is important to consider where women business leaders or potential business leaders in China might locate themselves, ideologically and paradigmatically, and how the current environment might affect their ability to assume such senior roles. Mamman and Liu (2008) discuss the difference between macro-level examinations of globalisation on business (and on culture and society), and the micro-level, in which the effects of globalisation on individuals can be appreciated. Globalisation can potentially affect all areas of business (Gunkel et al, 2007). China has, since the 1980s, both embraced and significantly benefited from industrial and business globalisation (Fishman, 2006; Hirst and Thompson, 1999; Stiglitz, 2002; 2003; 2006). According to Mamman and Liu (2008), "globalisation is particularly important to a society like China where the impact of globalization can have both positive and negative connotations depending on where individuals are geographically located and whether they operate in the public or private sector" (p 2). Thus, there may be barriers to achieving career success or business leadership for women in China which are directly related to their personal experience or understanding of globalisation. Mamman and Liu (2008) suggest that "the form and manner in which globalization is pursued by organizations (private or public) and the nation states is an aggregation of thoughts and behaviour of individuals enabled and constrained by global forces" (p 6).
重要的是要考虑中国女性商业领袖或潜在商业领袖在意识形态和外交上的定位,以及当前环境如何影响她们担任此类高级职位的能力。Mamman和Liu讨论了全球化对商业(以及文化和社会)的宏观层面考察与全球化对个人影响的微观层面考察之间的差异。全球化可能影响所有业务领域。自20世纪80年代以来,中国接受了工业和商业全球化,并从中受益匪浅。Mamman和Liu认为,"全球化对中国这样的社会尤为重要,在中国,全球化的影响可能具有积极和消极的含义,这取决于个人的地理位置以及他们是在公共部门还是私营部门工作"。因此,中国女性在获得职业成功或商业领导力方面可能存在障碍,这与她们的个人经历或对全球化的理解直接相关。Mamman和Liu认为,"组织(私人或公共)和民族国家追求全球化的形式和方式是受全球力量影响和约束的个人思想和行为的集合"。
This kind of understanding would suggest that global forces may act as barriers to women becoming business leaders, but it could also be viewed that globalisation could likely be an emancipating force for women in China, because it might at least provide role models for business leadership in other areas and across a diverse range of businesses (Elliott and Stead, 2008). However, it is not enough to cite the forces that emerge from globalisation, such as greater participation in more diverse markets or the presence of women peers with which to do business. It is also important to understand the individual level of response to the new global business environment. It seems that "to understand why and how organizations and institutions behave in the global economy, we also need to understand how key actors interpret global phenomenon" (p 6). Therefore, accessing individual women who work within business, and women who are seeking to develop as entrepreneurs, would provide this personal understanding of the global forces of business and perhaps identify more individual as well as international barriers to women succeeding as business leaders.
这种理解表明,全球力量可能会成为女性成为商业领袖的障碍,但也可以认为,全球化可能是中国女性的解放力量,因为它至少可以为其他领域和各种企业的商业领导提供榜样。然而,仅仅列举全球化带来的力量是不够的,比如更多地参与更多元化的市场,或者有女性同行与之做生意。了解个人对新的全球商业环境的反应水平也很重要。似乎"要了解组织和机构在全球经济中的行为原因和方式,我们还需要了解关键参与者如何解读全球现象"。因此,接触在商界工作的女性个体,以及寻求发展成为企业家的女性,将提供对全球商业力量的个人理解,并可能确定女性成功成为商业领袖的更多个人和国际障碍。
Globalisation is viewed in the business literature usually in positive terms (Mittelman, 2006), but Oka (1998) argues that this may not be the case. Oka (1998) suggests that the terminology of globalisation has "a distinct connotation of something whole …[that] suggests absolute relatedness, harmony, balance and smoothness" (p 32). However, this, according to Oka (1998) is not the case, and there is the argument that globalisation might corrupt social values which underpin society and over-value economics and material gain. However, given the current socialist model of society and economy in China, globalisation may not necessarily be a destabilising force, and the history of business in China in the last two decades certainly suggests that the country and its industry has taken full advantage of the opportunities globalisation presents (Mamman and Liu, 2008; Parker, 2005).
在商业文献中,全球化通常是以积极的态度看待的,但Oka认为情况可能并非如此。Oka认为,全球化的术语具有"整体的独特内涵……表明了绝对的关联性、和谐性、平衡性和流畅性"。然而,根据Oka的说法,事实并非如此,有人认为全球化可能会破坏支撑社会的社会价值观,并高估经济和物质利益。然而,考虑到中国当前的社会主义社会和经济模式,全球化可能不一定是一股破坏稳定的力量,过去二十年中国商业的历史无疑表明,中国及其产业已经充分利用了全球化带来的机遇。
Mamman and Liu (2008) carried out research in individual views and responses to globalisation in China, and found that "respondents view globalization from economic perspective rather than from cultural convergence or political convergence perspective." (p 32). This suggests that globalisation is most significant to industry and business for Chinese women in business. Mamman and Liu (2008) also state that their respondents viewed globalisation as a product of capitalism: "they view globalization not only as economic activities but as a philosophical and ideological (not cultural) shift in the way the world conducts economic activities" P 32).
Mamman和Liu在中国对全球化的个人观点和反应进行了研究,发现"受访者从经济角度看待全球化,而不是从文化趋同或政治趋同的角度。"。这表明,全球化对中国商界女性的工业和商业意义最大。Mamman和Liu还指出,他们的受访者将全球化视为资本主义的产物:"他们不仅将全球化视为了经济活动,而且将其视为世界进行经济活动方式的哲学和意识形态(而非文化)转变"。
This research suggests that globalisation is not part of a potential package of cultural barriers to women business or organisation leaders in China. But Child (2002) does underline the potential cultural conflicts which might challenge women in responding to global business markets, if they have not really had the appropriate training, experience or support during their business or organisational careers. Yet, it may be that many women who wish to assume leadership positions in China are not challenged by global forces or by potential cultural differences, simply because they take a pragmatic view of business and leadership. For these, globalisation might erode barriers to them achieving such roles (Dunning, 2003; Fiss and Hirsch, 2005).
这项研究表明,全球化并不是中国女性商业或组织领导人面临的潜在文化障碍的一部分。但Child确实强调了潜在的文化冲突,如果女性在商业或组织生涯中没有真正得到适当的培训、经验或支持,这些冲突可能会对她们应对全球商业市场提出挑战。然而,可能许多希望在中国担任领导职务的女性并没有受到全球力量或潜在文化差异的挑战,仅仅因为她们对商业和领导力持务实的看法。对于这些人来说,全球化可能会削弱他们实现这些角色的障碍。
Understanding the global context however, is possible from international literature. Beck and Davis (2005) cite the case of a financial organisation Australia that was attempting to increase the numbers of women at managerial level. This organisation had to overcome not only attitudinal barriers but personal barriers (Beck and Davis, 2005). Bahry and Marr, (2005) discuss the social and ideological shifts which have changed women's roles and status in Quatar, such that they may be becoming more endowed with the capacity to take on leadership roles. However, Singh and Vinnicombe (2004) show that it is still the norm that masculine senior level managers and boards maintain their hegemonic status:
然而,从国际文献中了解全球背景是可能的。Beck和Davis引用了澳大利亚一家金融组织的案例,该组织试图增加女性管理层的人数。该组织不仅要克服态度障碍,还要克服个人障碍。Bahry和Marr讨论了社会和意识形态的转变,这些转变改变了女性在Quatar中的角色和地位,使她们更有能力承担领导角色。然而,Singh和Vinnicombe表明,男性高层管理人员和董事会保持其霸权地位仍然是常态:
"Evidence shows that senior women do not easily gain access to the boardroom, where an elite group of male directors maintain their power" (Singh and Vinnicombe, 2004 p 479).
"有证据表明,资深女性不容易进入董事会,在那里,由男性董事组成的精英群体保持着他们的权力"。
If Chinese businesses are being significantly affected by Westernised business practices, there is the potential that these practices present more barriers to women taking on senior leadership positions, rather than helped to change entrenched cultural values which have been seen as inherent in Chinese business practice. Gobalisation may therefore be viewed as a source of new hurdles and obstacles to be surmounted for women in China. These barriers include what are described as 'informal' or 'hidden' processes associated with senior promotion (Alimo-Metcalfe, 1995), a relative lack of appropriate and available career development routes and activities (Ragins et al, 1998), and, the more obvious barrier, the lower levels of pay allocated to women (Oakley, 2000). There are also behavioural and cultural barriers, which include the gender role stereotyping of leadership capability (Schein and Muller, 2002), communication styles which reflect gendered differences (Tannen, 1994), and the social exclusion, corporate cultural norms, entrenched power dynamics and old boys' networks which characterise British and American businesses (Ragins Sundstrom, 1989). It can be seen that while there may be similarities in Chinese businesses in terms of barriers which emerge from traditional business norms and behaviours, there may be others which could be derived from the businesses they are exposed to in the Global marketplace. Therefore, Chinese women may find themselves having to face and adapt to more or different challenges to ascending the corporate or organisational ladder.
如果中国企业受到西方商业行为的严重影响,那么这些行为可能会给女性担任高级领导职位带来更多障碍,而不是帮助改变被视为中国商业行为固有的根深蒂固的文化价值观。因此,对于中国女性来说,狼吞虎咽可能被视为需要克服的新障碍和障碍的来源。这些障碍包括与高级晋升相关的"非正式"或"隐藏"过程,相对缺乏适当和可用的职业发展途径和活动,以及更明显的障碍,分配给女性的薪酬水平较低。还有行为和文化障碍,包括对领导能力的性别角色刻板印象,反映性别差异的沟通风格,以及英国和美国企业特有的社会排斥、企业文化规范、根深蒂固的权力动态和老男孩网络。可以看出,虽然中国企业在传统商业规范和行为产生的障碍方面可能有相似之处,但也可能有其他障碍来自于他们在全球市场上所接触的企业。因此,中国女性可能会发现自己必须面对并适应更多或不同的挑战,才能登上公司或组织的阶梯。
Personal Capabilities 个人能力
Other factors which may affect women's career success at senior level is a perception that they are not capable of leading businesses as well as men (Cooke, 2004; Kalleberg and Leicht, 2005; Fischlmayr, 2002), and the women being faced with competing family demands, particularly from children (Beatty, 1996). This is not necessarily the case in China, however, because it has become the cultural norm for women to work full time, even after having had children, and women do not take career breaks to have children, a fact which is facilitated by the one-child rule (Cooke, 2004).
可能影响女性在高层职业成功的其他因素是,人们认为她们没有能力像男性那样领导企业,以及女性面临着相互竞争的家庭需求,特别是来自孩子的需求。然而,中国的情况并不一定如此,因为全职工作已经成为女性的文化规范,即使在生了孩子之后也是如此,而且女性不会为了生孩子而中断职业生涯,而独生子女政策促进了这一事实。本站提供各国各专业留学生论文dissertation范文,留学生论文dissertation代写或留学生论文写作指导服务,如有需要可咨询本平台。