留学生Business作业代写-先动和后动的竞争优势,本文是一篇留学生商务管理课程作业写作范文,主要内容是讲述如今由于技术的进步,企业的经营方式已经演变为更具全球性和可靠性的技术创新辅助手段。此外,技术可以帮助企业通过拥有竞争优势来维持生存,尤其是在企业对技术创新有强烈依赖的情况下。当技术有能力显著影响其竞争优势或行业结构时,它对特定的公司或企业变得更加重要。以下是这篇留学生Business作业范文的全部内容,供参考。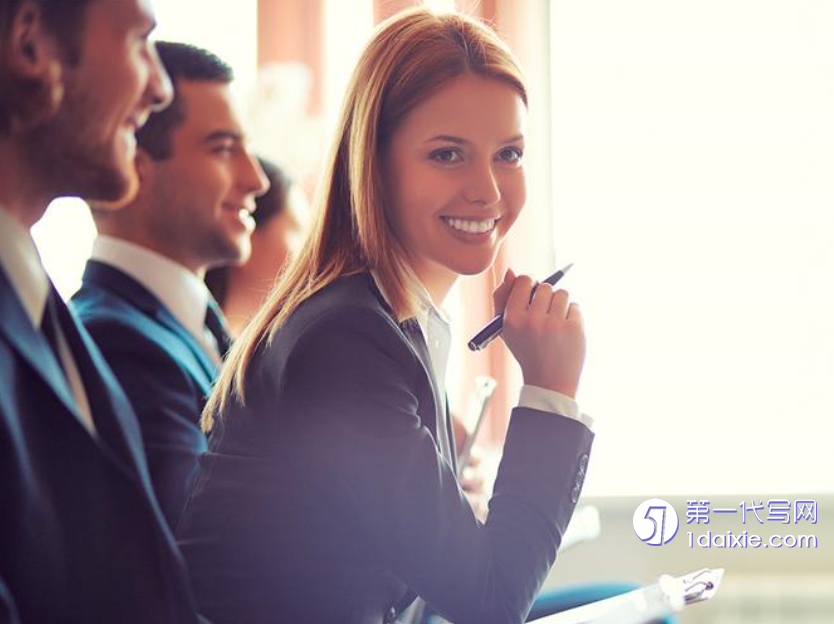 Abstract 摘要
Nowadays due to technology advancement, the way of how businesses were conducted has evolved to be more globally attributed and dependable to technological innovation aids. Furthermore, technology could help a firm to be sustained by having competitive advantage, and this especially true in the situation of where firm had the strong dependency towards technology innovation. Technology had becomes more important to specific firm or business when it has the ability to significantly affect their competitive advantage or industry structure.
Thus, it is important for firms to choose and execute their strategy systematically to stay competitive and sustainable in the market. In this report, the strategy of how firms enter a new market will be discussed in term of first-mover and late-mover, taking into account on the creation of how a firm could be either first mover or late-mover, the advantage and disadvantage of being first-mover and late mover, and lastly giving conclusion and insight of what strategy could be better to be implemented in particular situation.
因此,企业系统地选择和执行其战略以保持市场竞争力和可持续性是很重要的。在本报告中,将从先动者和后动者的角度讨论企业如何进入新市场的战略,考虑到企业如何成为先动者或后动者,先动者的优势和劣势,最后得出结论并深入了解在特定情况下可以更好地实施什么战略。
Discussion will begin with explanations and definition of what constitute first mover and their advantage and disadvantages. In this part, researcher Marvin B. Lieberman and David B. Montgomery, 1988 in their article survey about first-mover advantages were referred. They enlighten that there are 3 ways of how first-mover could achieve their advantages. The first sources of how first-mover competitive advantage could be triggered are (i) technological leadership, (ii) preemption of assets, and (iii) buyer switching cost.
讨论将从解释和定义什么是先动因素及其优点和缺点开始。在这一部分中,研究人员Marvin B.Lieberman和David B.Montgomery,1988年在他们关于先动优势的文章调查中提到了这一点。他们启发说,有三种方法可以让先动者获得优势。如何引发先动竞争优势的首要来源是(i)技术领先,(ii)资产先占权,以及(iii)买方转换成本。
Technological leadership will benefit first-mover in term of leadership in innovation, which ensure the sustainability in technology. Being the first in the market, provide sustainable cost advantage could be achieved if learning curve could be maintained exclusively. This due to the unit production of cost will fall with cumulative output as explained in standard learning-curve model. As learning curve could be made exclusively, this could also make advantage to the first-mover by setting up extensive barrier to entry.
技术领导力将有利于创新领导力的先动者,从而确保技术的可持续性。作为市场第一,如果能够完全保持学习曲线,就可以获得可持续的成本优势。这是由于单位产量的成本将随着累积产量的下降而下降,如标准学习曲线模型中所解释的。由于学习曲线可以专门制作,这也可以通过设置广泛的进入壁垒来对先动者有利。
Moreover, preemption of assets help first-mover to achieve advantage in term of domination of market shares. As first-mover could controlled the market shares earlier, this provide a barrier for late entrants to seize an amount of market shares which dominated by first-mover.
此外,资产的优先购买权有助于先动者在市场份额支配方面获得优势。由于先动者可以更早地控制市场份额,这为后进入者抢占由先动者主导的大量市场份额提供了障碍。
First-mover also could gain the advantage by preempting the scarce asset. By having the control over existing and available assets, first-mover could deter rival in scarce assets acquisition. Preemption of location in geographic and product characteristics also could lead to advantage for those firm which is first-mover. Being the first-mover, advantage could be achieved through preemption of locations in geographic by entering most viable and profitable market earlier than the rivals. Thus, by implementing strategic action to secure and dominates the market, late-mover will find it is so difficult and viewed it as unprofitable to enter the market. This consequently could deter the subsequent entrants.
先动者也可以通过抢占稀缺资产来获得优势。通过控制现有和可用资产,先动者可以阻止竞争对手收购稀缺资产。在地理和产品特征方面对地点的优先权也可能为那些率先动动的公司带来优势。作为先动者,通过比竞争对手更早进入最可行、最有利可图的市场,可以通过抢占地理位置来获得优势。因此,通过实施战略行动来确保并主导市场,后动者会发现进入市场非常困难,并认为这是无利可图的。因此,这可能会阻止后续进入者。
Furthermore, Research and Development (R&D) and patents also secure the first-mover advantages. By having extensive and effective R&D, this could lead to discovery of new technology, which could be patented. Thus, as patents exist, this could serve as trade secrets. By doing business as the first-mover, this also provide head start for them to do research and exploit all possible potentially new technology, hence provide numerous patents to protect them from patent-race by future rivals.
此外,研发和专利也确保了先动优势。通过广泛而有效的研发,这可能会导致新技术的发现,并获得专利。因此,由于专利的存在,这可能会成为商业秘密。通过率先开展业务,这也为他们进行研究和开发所有可能的潜在新技术提供了领先优势,因此提供了大量专利,以保护他们免受未来竞争对手的专利竞争。
Buyer switching cost, affect first-mover firm advantages in term of time and resources which will be spent by late-movers in qualifying as a new supplier. Whenever late-mover settle in within firstly occupied market by those first-mover, late-mover had the obstacle and resistance in order to be familiarized by the customers or buyer. This will drop profit margin hence, increase operating cost. This will bring harm to late-mover as the costs incurred are higher compared to the first-mover. Besides, switching cost could surface due to supplier specific learning by the buyer or customer. In this situation, when customers are familiar enough with one specific supplier, they will embrace the brand, and become loyal. Therefore, it is quit difficult for new entrants or late-entrants to steal that loyal customer or buyer from the first-mover firm.
买方转换成本,影响先动公司在时间和资源方面的优势,后动公司将花费这些时间和资源来获得新供应商的资格。当后动者在先动者最先占领的市场内定居时,后动者为了被客户或买方熟悉,就会遇到障碍和阻力。这将降低利润率,从而增加运营成本。这将给后动者带来伤害,因为与先动者相比,所产生的成本更高。此外,由于买方或客户对供应商的特定学习,转换成本可能会浮出水面。在这种情况下,当客户对某个特定的供应商足够熟悉时,他们就会接受这个品牌,并变得忠诚。因此,新进入者或后进入者很难从先动公司那里偷走忠诚的客户或买家。
Moreover, research by Tariq Malik, 2012 which study the advantage of first-mover for a firm when doing strategic alliances with host companies has showed that there is significant advantage for the first mover. (Malik, 2012)
此外,塔里克·马利克2012年的研究表明,在与东道国公司建立战略联盟时,先动企业具有显著优势。
The result of this study has support the hypothesis which are first-mover firm in forming an international alliance in China would perform better than late-mover. This finding seen consistent with literature by Lieberman and Montgomery, 1988, and this is due to first-mover creating an environment which is disfavor by late-entrants. For example, when the first-mover has established relationship between China (Joseph G. Nellis, 1997)firms, through strategic alliances, first-mover has the advantage as they will know on how to do business with China government, organization and media. Moreover, first mover also had the edge over late-move in acquiring strategic location, hired and training the human resources, locked in strategy partner, and has created many consumer loyalties for its technology, products and services.
研究结果支持了先动企业在中国组建国际联盟时比后动企业表现更好的假设。这一发现与Lieberman和Montgomery 1988年的文献一致,这是由于先动者创造了一个不受后期参与者欢迎的环境。例如,当先动者通过战略联盟在中国企业之间建立了关系时,先动者在如何与中国政府、组织和媒体开展业务方面具有优势。此外,先动者在获取战略位置、雇佣和培训人力资源、锁定战略合作伙伴方面也比后动者具有优势,并为其技术、产品和服务创造了许多消费者忠诚度。
Another empirical study could be seen in Thomas Cleff et. al research of Are there any first-mover advantages for pioneering firms? Lead market oriented business strategies for environment innovation. In this research, it has been found that a successful innovator is not necessarily become the first but one of the first-movers within the competition of different innovation design. Concluding from this study, there is advantage from being the first-mover, however it is depending on the environmental circumstances. This describe that first-mover has higher risk compared to late-mover. Furthermore, through this research, it also found that first-mover advantages are not available and very risky if in condition where suddenly technology changes abruptly. Moreover, increase in market dynamic increases potential of first-mover, however does not guarantee it. It also could be learned that, in order to achieve first-mover advantage, it has to acquire the ability in developing dominant design, so that can be market leader.
另一项实证研究可以在Thomas Cleff等人的研究中看到。开拓性公司有任何先动优势吗?领导以市场为导向的环境创新商业战略。在这项研究中,我们发现,在不同的创新设计竞争中,成功的创新者不一定是第一个,而是第一个推动者。根据这项研究得出的结论,率先动动是有好处的,但这取决于环境情况。这说明,与后动者相比,先动者的风险更高。此外,通过这项研究,它还发现,如果在技术突然变化的情况下,先动优势是不可用的,而且风险很大。此外,市场动态的增加增加了先动者的潜力,但并不能保证这一点。还可以看出,要获得先动优势,就必须具备开发主导设计的能力,才能成为市场领导者。
Lead-market approach also crucial for the first-mover to compete with late-mover, as late-mover could diffuse faster than expected if first-mover does not take lead-market approach. Lead-market approach also crucial in faster and widespread diffusion of new technology, so that could not be surpassed by late-mover. (Thomas Cleff, 2012).
领先市场方法对于先动者与后动者竞争也至关重要,因为如果先动者不采取领先市场方法,后动者的扩散速度可能比预期更快。领先市场的方法对于新技术的更快和广泛传播也至关重要,因此后动者无法超越这一点。
In emerging economy, first-mover also has the ability to expand business without attracting much attention from the incumbents from the domestic firm. First-mover also should have the necessary human capital, physical and monetary resources in order to stay in advantages zone, if do not want to be outperformed by the late-mover. To wrap up, in order for first-mover to maintain its profit and advantages, they should be one step ahead of its competitor, however as consequences this will require a high rate of innovation in term of technical and new product development. (Joseph G. Nellis, 1997)
在新兴经济体中,先动者也有能力在不引起国内企业现任者太多关注的情况下扩大业务。如果不想被后动者超越,先动者还应该拥有必要的人力资本、物质和货币资源,才能留在优势区。总之,为了让先动者保持其利润和优势,他们应该领先竞争对手一步,然而,这将需要在技术和新产品开发方面的高创新率。
First-mover advantages could be seen in various areas such as technology leadership, the domination of asset, and also the switching cost. However, first-mover also could posses several disadvantages, which indirectly will explain as the late-mover advantages. Disadvantages of being the first-mover in the market includes the (i) free-rider effects, (ii) resolution of technological or market uncertainty (iii) shift in technology or customer needs, and (iv) incumbent inertia.
在技术领先、资产支配以及转换成本等各个领域都可以看到先动优势。然而,先动者也可能有几个缺点,这将间接解释为后动者的优点。作为市场先动者的缺点包括(i)搭便车效应,(ii)解决技术或市场的不确定性,(iii)技术或客户需求的转变,以及(iv)现有的惯性。
Late-mover could have advantage in free-rider effect, as late-mover can imitate where first mover innovate. They can imitate in various part involving the Research and Development (R&D), buyer education and infrastructure development. As consequences, they have advantage in cost reduction as imitation is less costly when compared to innovation cost. This ability to imitate then, leads to could reduction of the profitability to first-mover.
后动者可能在搭便车效应方面具有优势,因为后动者可以模仿先动者的创新之处。他们可以在研发、买方教育和基础设施开发等各个方面进行模仿。因此,他们在降低成本方面具有优势,因为与创新成本相比,模仿成本更低。于是这种模仿能力,导致了可能会降低盈利能力的先动者。
Resolution of technological or market uncertainty is also one of the advantage of late mover. How late-mover can benefit from this factor is by being late to enter a certain unknown market. This will reduce the risky selection of market, as being first in the unknown market, will serve many challenges and risk to be overcome. As late-mover could delay their time to enter unknown market, they could avoid any unwelcome problem or issues.
解决技术或市场的不确定性也是后动公司的优势之一。后动者如何从这一因素中受益,是因为他们进入某个未知市场的时间较晚。这将减少市场的风险选择,作为未知市场中的第一个,将服务于许多挑战和风险需要克服。由于后动者可能会推迟进入未知市场的时间,他们可以避免任何不受欢迎的问题。
Shifts in technology or changing in customers need also affect the first-mover and this will be taken advantage by late-mover. Marvin B. Lieberman and David B. Montgomery in their journal has review many literature on how shift in technology or changing customer demand can cause advantage to the late-entrants, which relate to creative destruction model introduced by Schumpt (Schumpter, 1961)er (1961). Through creative destruction model, existing product were said to be obsolete by the emergence of innovation of new firms. This late-entrant then will exploit technological discontinuity which by eliminating and replacing existing incumbent. While customers need something new and this will create dynamic condition. This will create loophole where late-mover could take advantage, unless the first-mover are very fast to alert and respond.
技术的转变或客户需求的变化也会影响先动者,而后者会利用这一点。Marvin B.Lieberman和David B.Montgomery在他们的期刊上回顾了许多关于技术转变或客户需求变化如何给后进入者带来优势的文献,这些文献与引入的创造性破坏模型有关。通过创造性的破坏模型,现有的产品被认为是由于新公司的创新而过时的。然后,这个较晚进入者将利用技术的不连续性,通过消除和替换现有的现有者。而客户需要一些新的东西,这将创造一个动态的条件。这将造成一个漏洞,让后动者可以利用这个漏洞,除非先动者很快发出警报并做出反应。
While in incumbent inertia, late-mover could be in advantage as late-mover can evade from being locked in specific set of asset. First-mover disadvantage in incumbent inertia also could probably become organizationally inflexible, thus they cannot respond to environmental changes or competitive threats. (Montgomery, 1988)
而在现有惯性中,后动者可能处于优势地位,因为后动者可以避免被锁定在特定的资产集合中。在职者惰性中的先动劣势也可能变得组织不灵活,因此他们无法应对环境变化或竞争威胁。
Reviewing from marketing perspective, late mover could be seen as having the potential to leapfrog those first movers at least in two ways either by beating them in their own game, or secondly by surpassing them using innovation as the tool. In term of beating first movers in their own game, late movers approach could start by providing consumers preferences in the category of product positioned by first mover. This could be the source and anchor for competition to start, hence late movers could take the opportunity to see any gap, overlooked superior product positioned, compete on price, or even could take the action to flood the market hence liquefy first mover's distribution. Whereas, in term of innovation, late mover could innovated their products or strategy, hence could bring the competition between late entrants and first mover come to intense, providing late entrants to surpass first mover. (Venkatesh Shankar, Gregory S. Carpenter and Lakshman Krishnamurthi, 1998).
从市场营销的角度来看,后动者可以被视为有潜力超越那些先动者,至少在两个方面——要么在自己的游戏中击败他们,要么以创新为工具超越他们。就在自己的游戏中击败先动者而言,后动者的方法可以从为消费者提供先动者定位的产品类别的偏好开始。这可能是竞争开始的来源和锚,因此,后动者可以抓住机会看到任何差距,忽视优势产品的定位,在价格上进行竞争,甚至可以采取行动淹没市场,从而液化先动者的分销。而在创新方面,后动者可以对其产品或战略进行创新,从而使后动者与先动者之间的竞争更加激烈,为后动者提供超越先动者的机会。
Moreover, study conducted by Venkatesh Shankar, Gregory S. Carpenter and Lakshman Krishnamurthi, 1998 shows that innovation lead to the key of late mover advantage when compared to first movers entrants. First mover or also known as pioneer has the advantage in experiencing higher potential market compare to those late mover. Furthermore, the diffusion and marketing mix effectiveness are unaffected by diffusion of non-innovative late entrants. However, when compared with that late mover with innovative, which is stated as innovative late mover, even higher market potential could be achieved with higher repeat purchase rate compared to first mover. Moreover, innovative late mover claimed to create asymmetry in diffusion as it has unequal response to marketing expenditure, market potential and repeat sales. For example, when first mover's diffusion take place, consumers will shift to the late-mover products does not affected much due to market shares potential and also consumers preferences towards late mover still strong. However, when innovative late-mover diffuse, they will diffuse faster as they had the more superior innovation and lower price compare to the first-mover.
此外,Venkatesh Shankar、Gregory S.Carpenter和Lakshman Krishnamurthi于1998年进行的研究表明,与先动者相比,创新是后动优势的关键。与后动者相比,先动者或先锋者在体验更高的潜在市场方面具有优势。此外,非创新后期进入者的扩散不影响扩散和营销组合的有效性。然而,与具有创新的后动者(即所谓的创新后动者)相比,与先动者相比,重复购买率更高,可以实现更高的市场潜力。此外,创新后动者声称在扩散中造成不对称,因为它对营销支出、市场潜力和重复销售的反应不平等。例如,当先动扩散发生时,消费者会转向后动产品,但由于市场份额潜力和消费者对后动产品的偏好仍然很强,因此影响不大。然而,当创新的后动者扩散时,他们会扩散得更快,因为与先动者相比,他们拥有更优越的创新和更低的价格。
In term of brand growth, pioneer will have to spend a lot of advertising cost, as to create awareness of brand for product and the product category. However, late-mover does not have to prepare such cost, or in other words they could enjoy less expenditure on creating awareness, but only focus on developing brand awareness and could depend on the first-mover to establish the category. They also find the implication of late-mover if, late-mover could not beat first-mover in their own game, which cannot defeat first-mover's diffusions or marketing strategy, which in turn will cause late-mover will experience low repeats rates and also less effective marketing plan, another way of how late-mover could be in advantage should be discovered.
就品牌增长而言,先锋将不得不花费大量的广告成本,以创造品牌对产品和产品类别的认知。然而,后动者不必准备这样的成本,或者换句话说,他们可以在创造知名度方面享受更少的支出,而只专注于发展品牌知名度,并可以依靠先动者来建立类别。他们还发现了后动者的含义,如果后动者不能在自己的游戏中击败先动者,这就不能击败先动的扩散或营销策略,这反过来又会导致后动者重复率低,营销计划也不那么有效,这是后动者如何占据优势的另一种方式。
In this situation, what late-mover could do is to lower the price, and spend more on marketing mix. However, it is effective for late-mover to refine their product in which category in compete with the first-mover in order to beat and compete more intensely. (Venkatesh Shankar, 1998).
在这种情况下,后动者可以做的是降低价格,并在营销组合上投入更多。然而,对于后动者来说,在与先动者竞争的类别中改进他们的产品,以更激烈地击败和竞争是有效的。
Conclusion 结论
In conclusion, being first-mover and late-mover has their own disadvantages and advantages. Thus, in order to implement an entry strategy, the requirement and deep understanding of each firm's SWOT and the market where they would like to enter is required. To become first-mover in an industry, a firm should possess technological leadership, preemption of asset and also buyer switching cost. In order to maintain first-mover advantage to be sustainable, first-mover should be one step ahead of competitior or late-mover so that learning curve could be made exclusive hence slowing down the innovation process diffusion by the late-mover. In the other side, late-mover could have the advantage in term of free-rider effect, which focuses on imitation or refining of the first-mover product category. However, late mover must be aware that if first-mover is very fast in product innovation and development, hence slowing down product diffusion in the market, focus on quality and pricing could be made. Finally, to choose either first-mover or late-mover is the best strategy is depending on the requirement, circumstances, market condition, assets and also firm's capacity and capability.
References 参考文献
Joseph G. Nellis, D. P. (1997). The Essence of Business Economics. New Delhi: Prentice Hall of India Pvt. Ltd.
Malik, T. (2012). First-Mover, Strategic Alliances and performance: Context of turmoil in China. Chinese Management Study, 647-667.
Montgomery, M. B. (1988). First-Mover Advantage. Strategic Management Journal, 41-58.
Schumpter, J. (1961). The Theory of Economic Development. New York: Oxford University Press.
Thomas Cleff, K. R. (2012). Are there any first-mover for pioneering firms? Lead market oriented business strategies for environmental innovation. European Journal of Innovation, 1460-1060.
留学生Business作业总结了先动和后动各有利弊。因此,为了实施进入战略,需要对每家公司的SWOT和他们想要进入的市场进行要求和深入了解。要成为一个行业的先动者,一家公司应该拥有技术领先地位、资产优先权和买方转换成本。为了保持先动优势的可持续性,先动者应领先竞争对手或后动者一步,从而使学习曲线具有排他性,从而减缓后动者的创新过程扩散。另一方面,后动者可能在搭便车效应方面具有优势,搭便车效应侧重于对先动者产品类别的模仿或提炼。然而,后动者必须意识到,如果先动者在产品创新和开发方面非常快,从而减缓产品在市场上的扩散,那么可以关注质量和定价。最后,选择先动者或后动者是最佳策略,这取决于需求、环境、市场条件、资产以及企业的能力和能力。本站提供各国各专业留学生代写或写作指导服务,如有需要可咨询本平台。