本文是电子商务专业的留学生Essay范例,题目是"E-business strategy(电子商务战略)"。Tesco 是英国最大的食品零售商,在全球拥有超过 240,000 名员工,年净利润超过 10 亿英镑。 它的网站是英国最受欢迎的网站之一,拥有超过一百万的注册用户。

Tesco is Britain's largest food retailer, employing over 240,000 people worldwide and has net yearly profits of over £1 billion. Its website is one of the most popular in the UK, with over one million registered users.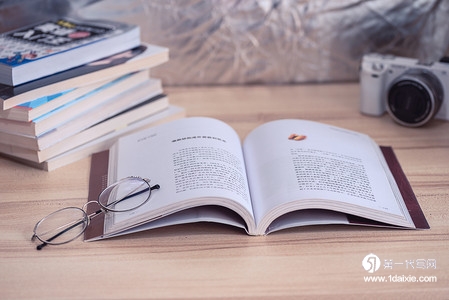 Tesco started in 1919 when Jack Cohen started selling surplus groceries from a stall in the East End of London. The Tesco brand first appeared five years later in 1924 he bought a shipment of tea from a Mr T. E Stockwell. The initials and letters were combined to form Tes-co and in 1929 Mr Cohen opened the flagship Tesco store in Burnt Oak, North London.
The brand sustained its rise in the 1930s when Mr Cohen established a headquarters and warehouse in North London and in 1932 Tesco became a private limited company. In the 1950s the retailer bought 70 Williams stores and 200 Harrow stores, followed by 97 Charles Philips stores and the Victor Value chain in the early 1960s.
In 1968 Tesco opened its first 'superstore' in Crawley, West Sussex.
Supermarkets revolutionised the way people shopped and by the 1970s Tesco was building a national store network to cover the whole of the UK, which it continues to expand to this day, while also diversifying into other products. In 1974 Tesco opened its first petrol stations, and would become the UK's largest independent petrol retailer. By 1979 total sales topped £1bn, and by 1982 sales had doubled to more than £2bn. In 1987 Tesco effectively completed a hostile takeover of supermarket opponent Hillards for £220m. In the 1990s Tesco continued to tighten its grip on the UK with more store openings and an aggressive marketing campaign in an attempt to surpass Sainsbury's as the UK's leading grocer. In 1992, the company launched is slogan 'every little helps', followed by the Tesco Value range in 1993. This was followed by the launch of the Tesco Clubcard scheme in 1995, helping Tesco to overtake rival Sainsbury's as the UK's largest food retailer. 1996 saw the retailer introduce its first 24-hour store while it also expanded overseas opening shops in Poland, the Czech Republic, and Slovakia. Tesco.com was launched in 2000 and the supermarket continued to expand its range of products, which now includes clothes, electrical and personal finance products. In 2004 Tesco entered the broadband market. In 2006, the retailer announced ambitious plans to open stores in the US under the name 'Fresh and Easy' and funded by existing resources. Tesco now operates in 13 countries. Group sales were £51.8bn in the year to February 23 2008. In 2008 the retail giant took its conquest of the UK one step further by buying up some competitor Somerfield stores on distant islands in Scotland, giving Tesco a existence in every single postcode area in the country.
More than 50p in every pound spent on food by the city's 66,000 residents is done so at a Tesco checkout and similar dominance in other towns has sparked controversy.
该市 66,000 名居民在食品上花费的每一磅中超过 50 便士是在 Tesco 结账时完成的,而其他城镇的类似主导地位也引发了争议。
Because of their size, supermarkets have been accused by some of abusing their position by forcing smaller local shops out of business. Clark, T, (2008)
Below figure 2.1 shows a graph of Tesco's profit over a five year period from 2003 to 2008.
Figure 2.2Graph showing the improvement of Tesco's product range
Grocery home shopping service, toys
electronics, sports equipment, cookware
home finishing
Financial services
(Visa card, saving accounts, banks, insurance)
Gas filling station
Gasoline retailer
Clothing, household
Food
1919 1960 1990 199 1997 2000
Year
Situation Analysis情况分析
In crafting a strategy it is important for a company to analyse the environment. All organisations operate within an environment that influences the way in which business is conducted. Situation analysis involves the review of the internal resources and processes of the company to assess its e-business capabilities and results to date in the context of a review of its activity in the market place. It also involves the review of the immediate competitive environment or micro-environment and the review of the wider environment or macro-environment in which a company operates.
在制定战略时,公司分析环境非常重要。 所有组织都在影响业务开展方式的环境中运营。 情况分析涉及审查公司的内部资源和流程,以在审查其在市场上的活动的背景下评估其电子商务能力和迄今为止的结果。 它还涉及对直接竞争环境或微观环境的审查以及对公司运营所在的更广泛环境或宏观环境的审查。
The micro-environment includes customer demand and behaviour, competitor activity, marketplace structure and relationships with suppliers, partners and intermediaries. The macro-environment includes economic development and regulation by governments in the form of law and taxes together with social and ethical constraints such as the demand for privacy. Chaffey (2009)
Present Position Analysis
In this section the factors that impact Tesco's strengths, weaknesses, opportunities, and threats will be looked at. Figure 3.1 presents the factors that impact the SWOT analysis of Tesco.
Tesco's success in the market stands firm due to their product range which allows customers to choose products from different market segments. With this strategy Tesco establishment a strong customer base. They also kept and grew their customer base by introducing new services within the organisation and by way of their advertising both in store and online. They introduced a clubcard that encouraged and continues to encourage customers to shop online with rewards. To keep their customer base strong they use different advertising and marketing methods such as sending customers mails using effective mediums which include both direct mail and electronic mail. Advertising is can be done in store and is even more effective using the online medium such as advertising on Google or sites that are used regularly by general web browsers. Services such as insurance, visa cards, saving accounts, music downloads and gas filling stations where some of the services introduced by Tesco. The products and services offered by Tesco meets or at times exceed the expectations of customers. The brand name Tesco uses allows customers to identify them and the products and services they provide even though other companies provide similar products and services. Tesco's strategy of branching out into different locations was a major move which allowed them to target all groups of customer wants and needs with the products and services they offered. They also branch out into international markets and expand their products and services into different cultures. Tesco's move to the online arena allowed them to target all groups all at once and allow their customers to purchase items that are in or out of season and are not available in store. They also grant them five dollar discounts to encourage them to shop on the online market. Tesco's have an advantage over their competitors and due to this fact the prices they offer for the same products are much lower allowing more customers to come into Tesco instead of the competitors.
Dependence on the UK market is considered a weakness because of their dependence on UK suppliers for their products. Tesco can turn their dependence on the UK market into strength by outsourcing products with equal or superior quality than the products they currently offer.
Tesco dominates the market but in certain cities, Tesco's competitors have monopolised the cities. In order for this monopoly by their competitors to be destroyed Tesco needs to open more branches within the cities and boost up their services to gain a wide range of customers in those cities.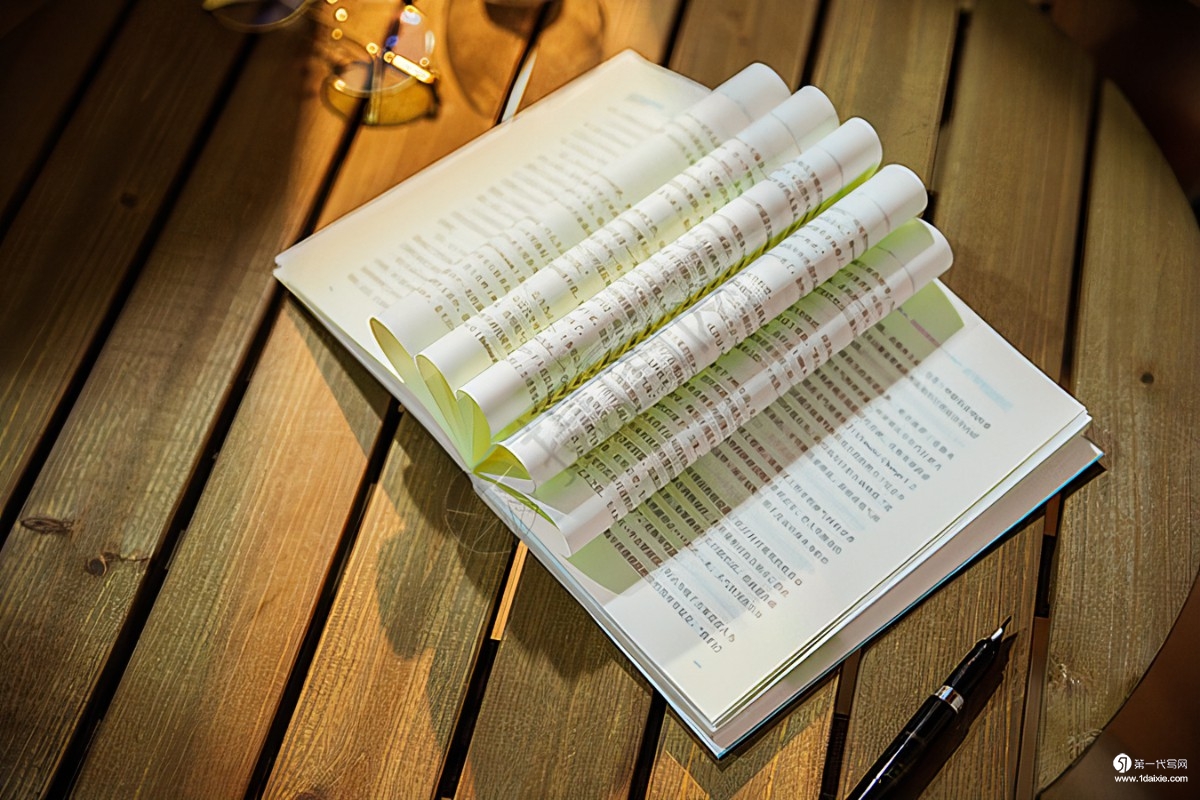 E-Business Strategy电子商务战略
Strategy development should be strongly influenced by considering the environment the business operates in. The most significant influences are those of the immediate marketplace of the micro-environment that is shaped by the needs of customers and how services provided to them through competitors and intermediaries and via upstream suppliers. Technological innovations are vital in providing opportunities to provide superior services to competitors or through changing the shape of the marketplace. Chaffey (2009)
战略制定应受到企业经营环境的强烈影响。最重要的影响是由客户需求以及如何通过竞争对手和中间商以及通过 上游供应商。 技术创新对于为竞争对手提供优质服务或通过改变市场形态提供机会至关重要。 查菲 (2009)
Legal and ethical issues法律和道德问题
Privacy of consumers is a key ethical issue since many laws have been enacted. Data protection legislation is enacted to protect the individual, to protect their privacy and to prevent misuse of their personal data. This affects all types of organizations regardless of whether they have a transactional e-commerce service. Chaffey (2009)
自从颁布了许多法律以来,消费者的隐私是一个关键的道德问题。 制定数据保护立法是为了保护个人、保护他们的隐私和防止滥用他们的个人数据。 这会影响所有类型的组织,无论他们是否拥有交易电子商务服务。 查菲 (2009)
When gathering information Tesco.com needs to take in mind what the Data Protection Act states concerning personal data and the use of that data.
In schedule 1 of the Data Protection Act 1998, it states eight principles by which data must be protected. These eight principles are:
Personal data shall be processed fairly and lawfully and, in particular, shall not be processed unless—
at least one of the conditions in Schedule 2 is met, and
in the case of sensitive personal data, at least one of the conditions in Schedule 3 is also met.
Personal data shall be obtained only for one or more specified and lawful purposes, and shall not be further processed in any manner incompatible with that purpose or those purposes.
Personal data shall be adequate, relevant and not excessive in relation to the purpose or purposes for which they are processed.
Personal data shall be accurate and, where necessary, kept up to date.
Personal data processed for any purpose or purposes shall not be kept for longer than is necessary for that purpose or those purposes.
Personal data shall be processed in accordance with the rights of data subjects under this Act.
Appropriate technical and organisational measures shall be taken against unauthorised or unlawful processing of personal data and against accidental loss or destruction of, or damage to, personal data.
Personal data shall not be transferred to a country or territory outside the European Economic Area unless that country or territory ensures an adequate level of protection for the rights and freedoms of data subjects in relation to the processing of personal data. [opsi 2008]
According to the principles of the Data Protection Act 1998 above Tesco must ensure that:
When Tesco.com collects information from a data subject, the data subject must be aware that their information is being captured and because they agree to it. This information is obtained when a customer registers an account with Tesco.com. This information will be used by Tesco.com to create a profile for the individual.
Tesco.com must let the data subject know why they are collecting this information and how it will be used both now and in the future. They need to let the data subject know if they data will be sent to third parties or not and how long they will keep this information stored.
The data requested by Tesco.com must be relevant according to their needs. It must also be information that a customer will feel comfortable disclosing.
Tesco.com 要求的数据必须与他们的需求相关。 它还必须是客户愿意披露的信息。
Tesco.com must ensure that the data being collected and processed from a data subject is accurate and up-to-date.
When a customer requests the closure of their account Tesco.com should delete all data concerning that customer or they will be in violation of the fifth principle in the Data Protection Act 1998.
Tesco.com should supply information to the data subject without hesitation once they request it.
In gathering information Tesco.com must ensure that the data stored is safe and secure.
In distributing data Tesco.com must ensure that the data subject agrees to it or the country to which the information is being transferred to must have proper data protection or else there will be a breach of the Data Protection Act 1998 principle 8.
According to the Privacy and Electronic Communications Regulations Act, Tesco.com must see to it that the e-mail sent to customers where based on the customers opt-in or consent to receive e-mails and should also have the option for them to opt-out or un-subscribe to getting e-mails. Tesco.com should also supply the customer with some contact information so that they can contact if they feel the e-mails being sent is spam.
根据隐私和电子通信条例法案,Tesco.com 必须确保发送给客户的电子邮件基于客户选择加入或同意接收电子邮件,并且还应该让他们选择选择 - 退出或取消订阅接收电子邮件。 Tesco.com 还应向客户提供一些联系信息,以便他们在认为发送的电子邮件是垃圾邮件时可以联系。
留学生Essay相关专业范文素材资料,尽在本网,可以随时查阅参考。本站也提供多国留学生课程作业写作指导服务,如有需要可咨询本平台。