MBA作业代写-组织激励实践和奖励制度。本文是一篇留学生MBA作业写作参考。在这项作业中,作者试图完成的是概述如何在不同激励理论的帮助下实施组织的激励实践和奖励制度。任何组织要想取得成功,都需要激励员工更好地工作,这样他们才能表现得更好,从而为患者提供优质服务。在过去的一个世纪里,组织一直在处理业务的技术方面和社会方面的问题。因此,很明显,为了成功经营企业,必须满足员工的要求。不同的奖励制度有不同的激励理论。然而,作者认为HNT应该遵循以下原则。下面就一起来看一下这篇MBA作业写作内容。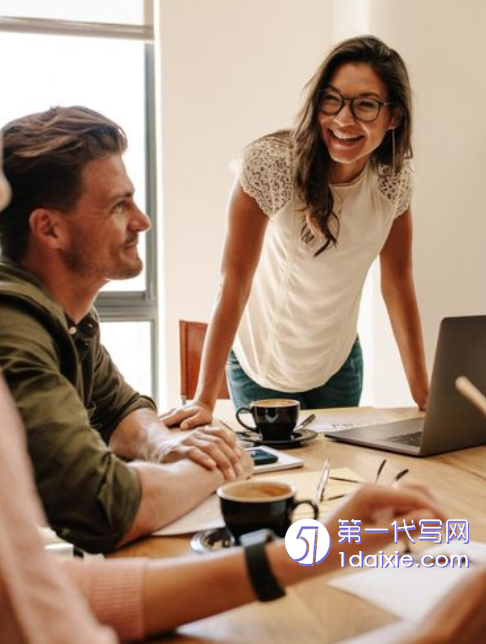 In this task, what I have tried to accomplish is to outline how an organisation's motivational practices and rewards systems can be implemented with the help of different motivational theories. For any organisation to be successful they need to motivate their workforce to work better so that they can perform better, hence providing quality service to the patients.
Over the last century organisations have been dealing with the problems of having a technical aspect to the business and also a social aspect. Therefore, it is evident that the requirement of the people (employees) must be fulfilled in order to run a business successfully. There have been different motivational theories addressed with various rewards systems. However, here is what I believe that HNT should follow.
I would like to see theories of Mayo, Maslow and Herzberg to be implemented in HNT for the best possible results. Mayo has talked about the 'Theory of human relations' that concentrates on two main factors that is:
我希望看到梅奥、马斯洛和赫茨伯格的理论能够在HNT中得到最好的结果。梅奥谈到了"人际关系理论",该理论集中于两个主要因素,即:
The importance of teamwork: The sense of team spirit and doing what the team expected always increases motivation and the same can be done for Hargreen hospital. Small teams can be made and given responsibilities.
团队合作的重要性:团队精神和做团队期望的事情总是会增加动力,哈格林医院也是如此。可以组建小团队并赋予其责任。
The need for managers to take an interest in their workers (Hawthorne effect): If the superior shows interest in what their subordinates are doing and closely communicates then that gives a sense of importance and boosts up the morale of the employee.HNT needs to do the same in their organisation.
管理者对员工感兴趣的必要性(霍桑效应):如果上级对下属的工作表现出兴趣并密切沟通,那么这会给员工一种重要的感觉,并提高员工的士气。HNT需要在其组织中做到这一点。
Mayo received some criticism over his theory as well. It is said that the experiment carried out by Mayo are far from being scientific. Only groups with small number of workers were observed and the later experiments have failed to confirm the findings. Another thing that has been pointed out from Mayo's theory is that the goals of managers will not be the same as for the worker despite their best effort. Trade may see these efforts as management's attempt to fool workers into boosting productivity.
梅奥的理论也受到了一些批评。据说梅奥所做的实验远非科学。只有少数工人被观察到,后来的实验未能证实这一发现。梅奥理论指出的另一点是,尽管管理者尽了最大努力,但他们的目标不会与员工的目标相同。贸易界可能将这些努力视为管理层试图欺骗工人以提高生产力。
Maslow on the other hand talks about the 'hierarchy of needs'. HNT should use this to understand what their employees want and how can they provide it to them. The hierarchy is as follows:
另一方面,马斯洛谈到了"需求层次"。HNT应该利用这一点来了解员工想要什么,以及如何向他们提供。层次结构如下:
Self actualisation: it means that HNT should arrange training, challenges and opportunities to develop the skills of employees.
自我实现:这意味着HNT应安排培训、挑战和机会,以培养员工的技能。
Esteem needs: HNT should give rewards for achievements, promotion and status.
尊重需求:HNT应该对成就、晋升和地位给予奖励。
Love and belonging needs: There should be opportunities for teamwork, social facilities and a positive working relationship between the employees.
爱和归属感需求:员工之间应该有团队合作、社交设施和积极的工作关系的机会。
Safety needs: The organisation must make sure that there are high standards of health and safety with job security and no bullying culture.
安全需求:组织必须确保有高标准的健康和安全、工作安全和没有欺凌文化。
Physiological needs: Organisations must pay decent salaries to enable the needs of employees to be met. The working hours should be comfortable and so should be the condition.
生理需求:组织必须支付体面的工资,以满足员工的需求。工作时间应该舒适,环境也应该舒适。
There have been some opponents for Maslow's hierarchy as they find the theory unconvincing on various grounds. They argue that any generalisation about levels of human needs is bound to have exceptions. There are cases where businesses would find that there are workers who are not interested in gaining praise or developing their personal skills. Workers like artists can even ask for creativity need before financial rewards. Another thing that is to be taken into account is that even if Maslow's theory is good, it would be possible for workers to hold all levels of needs at the same workplace. If a person is satisfied with his or her salary then other levels of needs might not be that significant.
马斯洛的等级制度遭到了一些反对者的反对,因为他们认为该理论在各种理由上都无法令人信服。他们认为,任何关于人类需求水平的概括都必然会有例外。有些情况下,企业会发现有些员工对获得表扬或发展个人技能不感兴趣。像艺术家这样的工作人员甚至可以在获得经济奖励之前先要求创意需求。另一件需要考虑的事情是,即使马斯洛的理论是好的,工人也有可能在同一个工作场所满足所有层次的需求。如果一个人对自己的薪水感到满意,那么其他层次的需求可能就不那么重要了。
Herzberg's 'Two-factor theory' is also something that intrigues me. It has two set of factors
赫茨伯格的"双因素理论"也是我感兴趣的东西。它有两组因素
Motivators: These motivate the workers by providing job satisfaction including:
激励因素:这些因素通过提供工作满意度来激励员工,包括:
Sense of achievement 成就感
Recognition of effort 对努力的认可
Interesting work 有趣的工作
Responsibility 责任
Hygiene factors: Everything that can cause dissatisfaction in the workplace are related to the working environment like
卫生因素:在工作场所引起不满的一切都与工作环境有关,如
Company policy 公司政策
Relationship with supervisor and colleagues 与主管和同事的关系
Pay and status 薪酬和状态
Security 安全
A major problem with Herzberg's theory according to several researches has shown that it cannot be applied to all workers in every business. Some jobs like low skilled cannot be enriched that easily and many workers may not see responsibility or advancement.
根据几项研究,赫茨伯格理论的一个主要问题表明,它不能适用于所有企业的所有员工。像低技能这样的一些工作无法轻易充实,许多工人可能看不到责任或晋升。
In the above discussion I have tried to discuss different motivational theories and have illustrated their pros and cons. A mixture of these three motivational theories should be implemented in HNT. Rewards and recognitions both should be given in the shape of financial as in some sort of bonus or a paid trip to vacation spot sponsored by the company. Non financial acknowledgement can be given as a promotion or certificate or letter of appreciation that will make the employee feel good about working hard and will make them even more determined and hard working than before.
在上面的讨论中,我试图讨论不同的激励理论,并说明了它们的利弊。这三种激励理论的混合应在HNT中实施。奖励和表彰都应该以财务形式给予,比如公司赞助的某种奖金或带薪度假。非财务确认可以作为晋升或证书或感谢信,这将使员工对努力工作感到良好,并使他们比以前更加坚定和努力工作。
Task 2 (P4)
Cooperation through contract of employment and employment involving techniques 通过雇佣合同和涉及技术的雇佣进行合作
In this section, I will try to show the significance of cooperation in an organisation. The cooperation at any level in any company needs to be from both ends that is from the management side and the employee side. The two factors that contribute the most for the cooperation are the contract of employment and the employment involving techniques.
在本节中,我将尝试展示合作在组织中的重要性。任何公司的任何级别的合作都需要从管理层和员工两个方面进行。对合作贡献最大的两个因素是雇佣合同和涉及技术的雇佣。
For HNT to survive and retreat its good reputation that is being lost at the moment they need to have consent from both sides that is the employer and the employee. With the cooperation of both parties only it is possible to have a successful plan implemented and getting the desired results.
HNT要想生存并挽回目前正在失去的良好声誉,他们需要得到雇主和雇员双方的同意。只有在双方的合作下,才有可能实施成功的计划并取得预期的结果。
Contract of employment: Clearly illustrates the terms and conditions to which both employer and employee has to abide by. If one of them violates the policy then the contract will be dismissed. Contracts states the date of beginning with employer and employee name on it. It clearly shows the responsibilities of both parties and what policies and procedures needs to be followed in the organisation. Like for HNT it will be mentioned that they are bound to pay the stated amount of salary on the contract to the doctor and if they fail to do so they can be accountable for that. The same goes for the employee if they don't work for the stated amount of hours then HNT has the right to deduct their salaries according or penalise the employee.
雇佣合同:明确说明雇主和雇员必须遵守的条款和条件。如果其中一方违反政策,合同将被解除。合同上注明了雇主和雇员姓名的开始日期。它清楚地显示了双方的责任以及组织中需要遵循的政策和程序。与HNT一样,将提到他们必须向医生支付合同中规定的工资金额,如果他们未能支付,他们可以对此负责。如果员工没有在规定的时间内工作,HNT有权根据员工的工资扣减或处罚员工。
Along different aspects that are covered in the contract, one of the important aspects mentioned is conditions of work and service. In that paragraph says conditions may include the following:
除了合同中涵盖的不同方面之外,提到的重要方面之一是工作和服务条件。在该段中,条件可能包括以下内容:
The number of hours to be worked: When HNT is signing a contract with its employees the number of hours worked by individuals should be clearly stated. There are some limitations even according to visa policies and the employees should be asked to work within their limits.
工作时数:当HNT与其员工签订合同时,应明确说明个人的工作时数。即使根据签证政策,也有一些限制,员工应被要求在其限制范围内工作。
Appointment and termination: The clauses for appointment and termination are also mentioned where the employee and management is addressed to all responsibilities that are required to be adhered. The conditions in which an employee can be terminated are also explicitly mentioned so that when the contract is formed the employee exactly knows about it.
任命和终止:任命和终止条款也被提及,其中涉及员工和管理层需要遵守的所有责任。还明确提到了员工可以被终止的条件,以便在合同订立时,员工确切地知道这一点。
The designation of the job: The designation for which an employee has been hired in the company will be mentioned on each and every contract. If an employee is a heart surgeon then his or her designation will be clearly written on the contract.
工作名称:公司雇佣员工的名称将在每份合同中提及。如果员工是一名心脏外科医生,那么他或她的名字将清楚地写在合同上。
Pay: What will be the salary of the employee being hired needs to be mentioned. Things like how the salary is paid? Will it be a basic salary or will it also be commission based? These things should be mentioned for HNT to be on safer side and for the employee as well.
工资:需要提及被雇佣员工的工资。比如工资是如何支付的?是基本工资还是佣金?为了让HNT更安全,也为了员工,应该提到这些事情。
Benefits: If HNT plans to give out benefits to their employee then they should be written in the contract as well. It will tell what benefits are available to the employee and when.
福利:如果HNT计划向其员工发放福利,则应将其写入合同中。它将告诉员工什么福利以及什么时候可以获得。
Disciplinary procedures: This shows what action will be taken by the Hargreen Hospital if there is a problem with doctors and nurses or the low skilled workers. Action is taken only if the employees in Hargreen Hospital fail to comply with the disciplinary or organisational rules and regulations or if doctors and nurses do full fill their responsibilities. It is important to Hargreen Hospital because if the doctors and nurses knows what action will be taken for example if it states that breaking rules leads to dismissal, this will encourage doctors and nurses not to break the rules so that they can to retain their job in Hargreen Hospital. It is important to the Hargreen Hospital because it can easily take action if doctor and nurses misbehaves because it was written in the contract. The contract of employment forces the employees to change their behaviour and behaviour according to the rules and regulations of Hargreen Hospital and this case the employee cooperates with the employer
纪律程序:这表明如果医生和护士或低技能工人出现问题,哈格林医院将采取什么行动。只有当哈格林医院的员工未能遵守纪律或组织规则和规定,或者医生和护士完全履行其职责时,才会采取行动。这对哈格林医院很重要,因为如果医生和护士知道将采取什么行动,例如,如果声明违反规则会导致解雇,这将鼓励医生和护士不要违反规则,以便他们能够在哈格林医院保留工作。这对哈格林医院来说很重要,因为如果医生和护士因为合同中的内容而行为不端,它很容易采取行动。雇佣合同迫使员工根据哈格林医院的规章制度改变行为,在这种情况下,员工与雇主合作
Notice: If an employee needs to leave the job or if the company is not happy with the performance of an employee there should be a notice period of at least one month that both the parties of HNT, management and employee, must obey.
通知:如果员工需要离职或公司对员工的表现不满意,HNT双方、管理层和员工都必须遵守至少一个月的通知期。
Grievance procedures: If there are complaint or issues by the employees of HNT there should a procedure mentioned in the contract that should guide the employees as to what they need to do to make a point.
申诉程序:如果HNT员工有投诉或问题,则合同中应提及一个程序,该程序应指导员工需要采取什么措施来提出意见。
Employee rights: All the rights that are being possessed by the employee must be mentioned in clear words in the contract. If any employee wants to have maternity leave at HNT then it is their right to be given a paid leave and it should be written in the contract.
员工权利:员工所拥有的所有权利必须在合同中以明确的文字提及。如果任何员工想在HNT休产假,那么他们有权享受带薪假期,并应将其写入合同中。
All contracts have some express terms that are normally mentioned in the terms and conditions or the policy and procedure sections. These are the terms that are stated explicitly to make sure that both parties abide by them. For example the leave system, it can be explicitly stated that an employee cannot take more than 20 days paid leave. There are some implied terms as well that are automatically included to every contract. For example the Data Protection Act. If the company ask the employee to disclose sensitive data like religion, sexual orientation or the employee faces racial discrimination then the company is accountable for that and can be taken to the court of justice at any time. There are individual labour laws that protect employees from:
所有合同都有一些明示条款,这些条款通常在条款和条件或政策和程序部分中提及。这些条款是为了确保双方遵守而明确规定的。例如,休假制度可以明确规定,员工的带薪休假不得超过20天。也有一些隐含的条款自动包含在每个合同中。例如,《数据保护法》。如果公司要求员工披露宗教、性取向等敏感数据,或者员工面临种族歧视,那么公司应对此负责,并可随时将其提交法院。有个人劳动法保护员工免于:
Discrimination: HNT have to make sure that there is no display of discrimination from their side on the basis of age, race or disability. For example if a patient is discriminated i.e. due to his or her age, gender, race or colour, that patient has the right to report that doctor to court or to the authorities. Hargreen Hospital could then carry out an investigation and also provide further training for the medical staff.
歧视:HNT必须确保不存在基于年龄、种族或残疾的歧视。例如,如果患者受到歧视,即由于其年龄、性别、种族或肤色,该患者有权向法院或当局报告该医生。哈格林医院随后可以进行调查,并为医护人员提供进一步培训。
Pay: All employees doing similar jobs must be paid the same amount of money otherwise the employee has the right to hold HNT accountable in court.
薪酬:所有从事类似工作的员工必须获得相同金额的薪酬,否则员工有权在法庭上追究HNT的责任。
Absences: HNT have to make sure they provide paid leave to the employee's especially maternity leaves and the employees have the right to ask for these leaves.
缺勤:HNT必须确保为员工提供带薪假期,特别是产假,员工有权要求这些假期。
Dismissay: Employees of HNT have the right not to be dismissed on disciplinary action for trade union activity or on health and safety grounds.
解雇:HNT员工有权不因工会活动或健康和安全原因受到纪律处分而被解雇。
Health and Safety Regulations: The health and safety regulations relate to the physical environment of Hargreen Hospital, relates to aspects like; safety entry and exit routes, safe working environment, and safe equipment which also relates to theory of motivating staff by Frederick Herzberg who believed that employees are only motivated if their hygiene factors are met first and then the organisation can use them to work harder. He believed that if the working conditions in an organisation are unsafe, then the employees will remain demotivated and if the organisation has safe working environment, the safe will be motivated. If doctors in Hargreen Hospital have safe equipments, they will use these equipments effectively to finish their jobs quickly for example during surgery and examinations.
健康与安全条例:健康与安全法规涉及哈格林医院的物理环境,涉及以下方面:;安全进出路线、安全工作环境和安全设备,这也与弗雷德里克·赫茨伯格(Frederick Herzberg)的激励员工理论有关。赫茨伯格认为,只有首先满足员工的卫生因素,然后组织才能利用他们更加努力地工作,员工才会受到激励。他认为,如果一个组织的工作条件不安全,那么员工的积极性就会降低,如果该组织有安全的工作环境,那么安全的员工就会受到激励。如果哈格林医院的医生拥有安全的设备,他们将有效地使用这些设备,以快速完成工作,例如在手术和检查期间。
All these above stated points will give confidence to both the employer and the employee and provide them a good healthy relation to work together that will result in better performance of Hargreen hospital and lesser employee turnover rate.
上述所有要点将给雇主和员工带来信心,并为他们提供良好的健康合作关系,从而提高哈格林医院的绩效,降低员工离职率。
Employment involving techniques: It is another way of achieving organisational cooperation between the two parties. It's not just the legal binding between the employer and the employee that makes the work together but different techniques can be used that involves them both to work together. Here are some examples
涉及技术的雇佣:这是实现双方组织合作的另一种方式。这不仅仅是雇主和雇员之间的法律约束,还可以使用不同的技术,让他们一起工作。以下是一些示例
Quality Circle: HNT can assign a group of employees (doctors, nurses, technicians etc) under supervision to identify, analyse and solve work-related problems and present their solutions to management in order to improve the performance of the organization, and motivate and enrich the work of employees.
品管圈:HNT可以指派一组员工(医生、护士、技术人员等)在监督下识别、分析和解决与工作相关的问题,并向管理层提出解决方案,以提高组织绩效,激励和丰富员工的工作。
Suggestion scheme: The company can also implement a suggestion scheme where all employees will have the right to give in their suggestion regarding a certain problem and then the management will address to it in the best possible manner and try to rectify it. Thus ensuring better working conditions and satisfaction to the employees.
建议方案:公司还可以实施一个建议方案,所有员工都有权就某个问题提出建议,然后管理层将以最佳方式解决并尝试纠正。从而确保更好的工作条件和员工的满意度。
Communication groups: Different formal (finance dept, accounts dept etc) and informal (sports club, charity club etc) groups can be formed within HNT. These groups can be used often and then to socialise all the employee and management. This will allow the workforce to know each other better and will increase the understanding between them. Therefore, it will increase the performance of the workforce and a better repute of HNT.
沟通小组:HNT内部可以组建不同的正式(财务部、会计部等)和非正式(体育俱乐部、慈善俱乐部等)小组。这些小组可以经常使用,然后与所有员工和管理层进行社交。这将使员工更好地了解彼此,并增进他们之间的理解。因此,这将提高员工的绩效,提高HNT的声誉。
From the above discussion it is understandable that cooperation between the management and the employee is a key factor for the success of HNT. They have to make sure that they abide by the rules and make sure that the communication link between the superior and subordinate is always good and healthy just as said by Herzberg and Mayo in their respective motivational theories.
从以上讨论可以理解,管理层和员工之间的合作是HNT成功的关键因素。正如赫茨伯格和梅奥在各自的激励理论中所说的那样,他们必须确保遵守规则,确保上级和下级之间的沟通联系始终良好健康。
Task 2 (M2)
Use of motivation theories in Hargreen Hospital 激励理论在哈格林医院的应用
In this section, we will try and compare the use of motivation in an organisation. We will start off with discussing the different motivations theories that we have discussed earlier and then see how they have managed to affect the effectiveness of an organisation.
在本节中,我们将尝试比较组织中激励的使用情况。我们将首先讨论我们之前讨论过的不同动机理论,然后看看它们如何影响组织的效率。
The three motivational theories recommended by me to HNT (Mayo, Maslow and Herzberg) can be used at different levels of hierarchy in the organisation. But first let us have a look at the use of motivation.
我向HNT推荐的三种激励理论可以在组织的不同层级使用。但首先让我们看看动机的使用。
If the motivational theory of Mayo, Maslow and Herzberg is applied to HNT it will definitely reduce the turnover rate and absenteeism as all the needs of the employees will be fulfilled and the coordination of subordinates with their superior will be much better.
如果梅奥、马斯洛和赫茨伯格的激励理论被应用于HNT,那么肯定会降低离职率和旷工率,因为员工的所有需求都会得到满足,下属与上级的协调也会更好。
When the staff is more motivated then they can be used in a much more efficient manner than before. When the employee is provided with good health and safety measures and they know that they are secured they will obviously work better than before.
当员工更有积极性时,他们可以比以前更有效率地使用。当员工获得良好的健康和安全措施,并且他们知道自己得到了保障时,他们显然会比以前工作得更好。
Motivational theories have always emphasised on better relation and understanding between management and staff. Good relation on the basis of motivation can lead to resolving big issues such as industrial relationship issues and problems like strikes. A good motivated team of labourer would never want to go on strike when they know that all their basic necessities are being taken care of by their management.
激励理论一直强调管理层和员工之间更好的关系和理解。基于动机的良好关系可以解决诸如劳资关系问题和罢工等重大问题。一个积极上进的工人团队,如果他们知道所有的基本必需品都由他们的管理层来处理,就不会想罢工。
A planned, well trained and flexible workforce can only be built if HNT has a good motivational plan implemented in the organisation. This will benefit the organisation in the long run.
只有HNT在组织中实施了良好的激励计划,才能建立一支有计划、训练有素、灵活的员工队伍。从长远来看,这将有利于组织。
At this point we can even recommend that HNT can use Mayo's theory for all blue collar workers (porters, drivers etc) as it will provide them the sense of working in teams and would give them the idea of how important it is to have communication with their subordinates and peers.
在这一点上,我们甚至可以建议HNT可以将梅奥理论用于所有蓝领工人(搬运工、司机等),因为这将为他们提供团队合作的感觉,并让他们了解与下属和同事沟通的重要性。
A combination of Herzberg and Maslow can be used for an efficient white collars (nurse, doctors etc) workforce as at this stage most of the staff is skilled or semi skilled and these are the people that HNT would want to retain for a longer period of time as they will be spending money to train them and they will have the expertise and knowledge that is vital for the company's growth.
赫茨伯格和马斯洛的组合可用于高效的白领(护士、医生等)劳动力,因为在这个阶段,大多数员工都是熟练或半熟练的,而这些人是HNT希望保留更长时间的人,因为他们将花钱培训他们,他们将拥有对公司发展至关重要的专业知识和知识。
Last but not the least a combination of all three, Mayo, Maslow and Herzberg can be used for the gold collars (directors, CEO etc) at the top. They are the ones who have to do the decision making. They should be acquainted with each and every aspect of the organisation. Therefore, it is necessary for them to know about all three motivational theories suggested so that they can implement them all to their subordinates and the process goes on until the last subordinate.
最后但并非最不重要的是,梅奥、马斯洛和赫茨伯格这三人的组合可以成为高层的金领(董事、首席执行官等)。他们是必须做出决定的人。他们应该熟悉组织的各个方面。因此,他们有必要了解所建议的所有三种激励理论,以便他们能够将这些理论全部落实到下属身上,并且这个过程一直持续到最后一个下属。
Task 2 (D1)
Ways of improving motivation in HNT 提高HNT激励的途径
In this section, we will try to suggest how different ways of motivation can be improved and then try to justify them. We will be giving examples where possible to make the point more clear.
在本节中,我们将尝试建议如何改进不同的激励方式,然后尝试证明其合理性。我们将尽可能举例说明这一点。
Taking into account the current situation it can be seen that the morale of the workforce is low at the moment. Due to this reason there is high turnover rate and also is the cause of absenteeism. For this matter Maslow's hierarchy and Mayo's theory of human relation can do wonders. If self actualisation is provided by the company to enhance the skills of their workforce then HNT will benefit from it in the long run. The more the employees get skilled the more will the service quality increase and thus increase the patient satisfaction rate. This will enable the employees to be motivated as they can be getting promotions for their good work. Thus the employees would not think of leaving HNT. The sense of working in teams will also be a vital player in the motivation of the employees. If the employee work together in teams they get to know their peers and other employees better. They develop better understanding that lifts up the performance of the whole organisation.
考虑到目前的情况,可以看出目前劳动力的士气很低。由于这个原因,离职率很高,也是旷工的原因。在这个问题上,马斯洛的等级制度和梅奥的人际关系理论可以创造奇迹。如果公司提供自我实现来提高员工的技能,那么从长远来看,HNT将从中受益。员工掌握的技能越多,服务质量就会提高,从而提高患者满意度。这将使员工受到激励,因为他们可以因为出色的工作而获得晋升。因此,员工不会考虑离开HNT。团队合作意识也将成为员工激励的重要因素。如果员工团队合作,他们会更好地了解同事和其他员工。他们发展了更好的理解,从而提高了整个组织的绩效。
The long and tedious hours of working and low security has also demotivated the employees. For this purpose Herzberg's two-factor theory is the best solution. A good motivator for the employees at this stage can be giving them interesting work to do. Cut down their long tedious shifts to normal sized shifts and give then different task every day. Provide them with facilities to relax a bit (the concept of breaks by Taylor can be used at this point). When HNT will do all this it will make the employee feel good about their jobs. Formation of formal and informal groups at this stage will also be beneficial for the organisation. The Hygiene factor at this point can be providing security to the employees especially to those who work at night. We know that there is high crime rate in that area. No employee would want to work in such a place living is by far out of question. So HNT must try to provide as much security as possible to all its employees so that they are not intimidated at any point of the day while working.
漫长而乏味的工作时间和低安全感也让员工们失去了动力。为此,赫茨伯格的双因素理论是最好的解决方案。在这个阶段,一个很好的激励员工的因素是给他们做有趣的工作。把他们冗长乏味的班次减少到正常大小的班次,然后每天给他们不同的任务。为他们提供放松的设施(此时可以使用Taylor的休息概念)。当HNT做到这一切时,会让员工对自己的工作感觉良好。在这个阶段组建正式和非正式小组也将有利于组织。此时的卫生因素可以为员工提供安全保障,尤其是夜间工作的员工。我们知道那个地区的犯罪率很高。没有一个员工愿意在这样的地方工作,生活是不可能的。因此,HNT必须尽力为所有员工提供尽可能多的安全保障,以便他们在一天中的任何时候都不会受到威胁。
As stated there has been a decline in the standards as well. This is also clearly a lack of motivation. There is lot of potential in the organisation but the work force the human element needs to be boosted up. The social aspect of the strategy must be understood and motivational theories at all level from higher, middle and lower level must be implemented in order to regain the good standards that HNT once had.
如前所述,标准也有所下降。这显然也是缺乏动力。组织中有很多潜力,但人力资源(人力资源)需要得到提升。必须理解该战略的社会方面,必须在高、中、低各级实施激励理论,以恢复HNT曾经的良好标准。
If Mayo, Maslow and Herzberg's theories are implemented in a proper way in HNT the organisation can be up and running within a matter of few days. New recruitment from Poland and Germany will also work as a catalyst in this scenario. New workforce coming from abroad will make the working environment more competitive and employees if given incentive with proper rewards and recognition will strive to do better than ever.
如果梅奥、马斯洛和赫茨伯格的理论在HNT中得到恰当的实施,那么该组织将在几天内成立并运行。在这种情况下,波兰和德国的新招聘也将起到催化剂的作用。来自国外的新员工将使工作环境更有竞争力,如果给予员工适当的奖励和认可,员工将努力做得比以往更好。
Motivation can also be improved among employees by using job rotation at work for example different nurses and doctors can be assigned to observe during surgery so that they can see how surgery is carried out. This gives them time to have new experiences and also this can act as an educational tour which can improve their skills.
通过在工作中轮换工作,员工的积极性也会得到提高。例如,可以指派不同的护士和医生在手术期间进行观察,以便他们了解手术是如何进行的。这让他们有时间体验新的体验,也可以作为一次教育之旅,提高他们的技能。
Employees can be assigned to perform tasks that porters do for example delivering mails or equipments to surgery room. The organisation uses this type of motivation so that doctors and nurses don't do the same job over and over which leads to boredom.
员工可以被指派执行搬运工的任务,例如将邮件或设备送到手术室。该组织使用这种动机,这样医生和护士就不会一遍又一遍地做同样的工作,这会导致厌倦。
Motivation in Hargreen Hospital can be improved by offering doctors and nurses some incentives for example free parking space, subsidised travel, vouchers, health insurance schemes, and nursery places for example if they are offered vouchers, it is like way of appreciating their services such instead of paying £5 for a meal in Hargreen canteen, they can only pay half price which is their way of being motivated. Free parking space enable them to free to come in whenever they want because they will not charged for parking which allows them to do extra work for example the low skilled workers can come in on weekends to clean the hospital even doctors and nurses can come in do work on their own without inviting them.
通过向医生和护士提供一些激励措施,例如免费停车位、补贴旅行、代金券、健康保险计划和托儿所等,可以改善哈格林医院的激励。例如,如果他们获得代金券,这就像是一种对他们服务的赞赏,而不是在哈格林食堂支付5英镑的餐费,他们只能付出一半的代价,这是他们被激励的方式。免费停车位使他们可以随时自由进入,因为他们不需要收取停车费,这样他们就可以做额外的工作。例如,低技术工人可以在周末来打扫医院,甚至医生和护士也可以在不邀请他们的情况下自行工作。
Offering nursery places allows doctors and nurses to bring their children to study at Hargreen Hospital which will all them to have spare time that they have been using to go to get their kids from schools but if Hargreen offers nursery places to doctors then they can bring their kids to the hospital in the morning and go back home with them in the evening.
提供托儿所名额可以让医生和护士带孩子到哈格林医院学习,这将使他们都有空余时间去学校接孩子,但如果哈格林向医生提供托儿所名额,他们可以早上带孩子去医院,晚上带孩子回家。本站提供各国MBA作业代写或指导服务,如有需要可咨询本平台。