本文是留学生assignment范例,题目是"Coles Supermarket Marketing Plan(Coles超市营销计划)",Coles超市是澳大利亚最大的连锁超市,经营零售和百货商店。它是一家专注于向客户销售新鲜产品的最大子公司。它为顾客提供了一个很棒的购物体验,包括杂货店、酒类商店、护理产品和财务回报。它也有助于国家的经济。它的目的是通过广告增加竞争优势。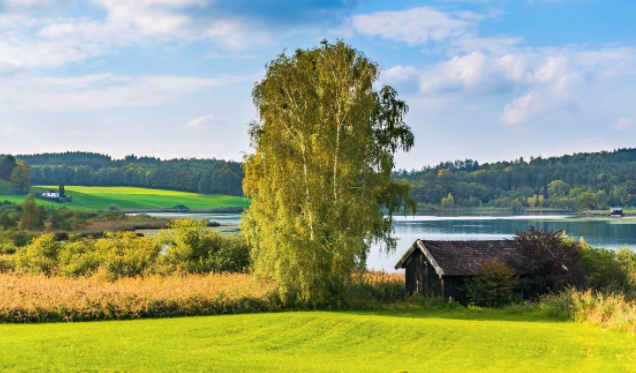 Abstract 摘要
Coles Supermarket is the largest supermarket chain in Australia that operates retail and departmental stores. It is a largest subsidiary company that focuses on selling fresh product to its customers. It provides a great shopping experience to their customers including grocery stores, liquor shops, care products and financial returns. It also contributes in nation's economy. It aims to increase the competitive advantage by advertisement.
This report analyse the marketing plan of Coles Supermarket and discuss about the current marketing strategy implemented by the company to attract and retain the customers. It also analyse the marketing environment of company using swot analysis framework and Porter's Five Model to explain the political, economic, social, technological, legal and environmental factors of the company. Moreover, the company use this marketing strategy to increase their customers and to build strong relationship with their customers. In addition, swot analysis is used to analyse the strength, weakness, opportunities and threats of Coles Supermarket.
这篇报告分析了Coles超市的营销计划,讨论了公司目前为吸引和留住顾客所实施的营销策略。运用swot分析框架和波特五模型分析了公司的营销环境,解释了公司的政治、经济、社会、技术、法律和环境因素。此外,公司利用这种营销策略来增加他们的客户,并与客户建立牢固的关系。此外,运用swot分析法对高斯超市的优势、劣势、机会和威胁进行分析。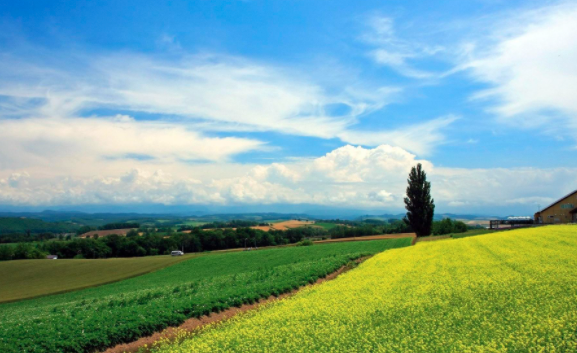 1.Introduction引言
This report represents the analysis of marketing environment of Coles Supermarket. It identifies and analyse the micro and macro environment using PESTLE analysis such as political, environmental, social, technological, legal, ecological and Swot analysis such as public, supplier, intermediaries, customers and competitors. These tools help to analyse the market structure and develop marketing strategies to achieve their goals.
这份报告代表了对Coles超市营销环境的分析。它识别和分析微观和宏观环境使用PESTLE分析,如政治,环境,社会,技术,法律,生态和Swot分析,如公共,供应商,中介,客户和竞争对手。这些工具有助于分析市场结构和制定营销策略,以实现他们的目标。
2.Coles Supermarket Coles 超市
Coles Supermarket was found in 1914, Collingwood, Melbourne. It has grown to be Australia's second largest supermarket chain that operates 807 supermarkets with 100,000 team members. In mid-2004, the company established Coles express stations to provide great customer service. Its original slogan was 'nothing over 2/6'. Coles has many competitors such as Woolworths and Aldi. Therefore, to compete with their rival companies, Coles launched new slogan in 2010 that was 'Down Down, Prices Are Down'. Furthermore, it is a subsidiary company of Wesfarmers that bought Coles Supermarket in 1914. The company owns Au $22.2 billion assets and Au $33 billion revenue.
Coles超市成立于1914年,位于墨尔本的Collingwood。它已经成长为澳大利亚第二大连锁超市,经营着807家超市,拥有10万名员工。2004年年中,公司成立了Coles快运站,为客户提供优质的服务。它最初的口号是"不超过2/6"。Coles有许多竞争对手,如伍尔沃斯和阿尔迪。因此,为了与竞争对手竞争,Coles在2010年推出了新的口号:"下跌,价格下跌"。此外,Wesfarmers在1914年收购Coles Supermarket的子公司。公司拥有资产222亿澳元,收入330亿澳元。
3.Consumer Behaviour消费行为
Consumer behaviour studies how individuals, groups and organisations select, purchase and dispose of goods and services that satisfy consumer's desires. It understands consumers and develops effective marketing strategy to influence consumers thinking and feeling. In the case of Coles Supermarket, if they fail to satisfy their customers then their profit margin will decrease. Therefore, to attract their customers, Coles increased their sales to 5.1% in more than two years.
消费者行为研究个人、团体和组织如何选择、购买和处理满足消费者欲望的商品和服务。了解消费者,制定有效的营销策略,影响消费者的思想和感受。在Coles超市的情况下,如果他们不能满足他们的顾客,那么他们的利润率将会下降。因此,为了吸引顾客,Coles在两年多的时间里将销售额提高到5.1%。
4.Microenvironment微环境
Microenvironment is a surrounding that can be treated as homogenous or well characterised in the concentration of an agent (Zartarian, 2005). The factors of microenvironment are the company, customer, competitors, public, supplier and marketing intermediaries. These factors help to build good relationship between customers and marketers.
微环境是一种环境,在介质浓度下可以被视为同质或特征良好(zartararian, 2005)。微环境的因素包括公司、客户、竞争对手、公众、供应商和营销中介。这些因素有助于建立良好的客户和营销人员之间的关系。
5.Marketing intermediaries市场营销中介
Marketing intermediaries such as wholesaler, retail, agent and distributor helps a firm to promote, purchase and sell goods and services. This plays an important role in current marketing environment of Coles Supermarket which control price, quality, food packing and customer's sentiment. It helps to maintain good relationship with suppliers, marketers and distributor of Coles Supermarket. In addition, supply chain management have created vital contribution of the organisational intermediaries (Peter, 2010).
市场中介如批发商、零售商、代理商和分销商帮助公司推销、购买和销售商品和服务。这在Coles超市当前的营销环境中起到了重要的作用,它控制着价格、质量、食品包装和顾客的情绪。与Coles超市的供应商、营销商及分销商保持良好的关系。此外,供应链管理也创造了组织中介的重要贡献(Peter, 2010)。
This helps Coles to create more advertisement which help to promote their products in another level. Also, it attracts customer to meet their demand with different product and brand.
6.Macro Environmental Analysis宏观环境分析
The macro environment such as gross domestic product, inflation, employment, spending, monetary policy and fiscal policy is not controllable by an organisation. However, marketers can influence the macro environment by operating and making decisions for organisation.
国内生产总值、通胀、就业、支出、货币政策和财政政策等宏观环境不是一个组织可以控制的。然而,营销人员可以影响宏观环境的操作和组织的决策。
Political Factor
The political environment depends on political belief and judgements that affects function of business and their decision making process. Coles is a large retail company that fulfils the need of its customers. The political factor affects the company in terms of business environment and growth opportunities. Moreover, the business sector would grow or collapse because of the political stability. The political disturbance discourages firms by lower rate of return and high risk of business failure. Since the market structure of Coles is functioning stable, there is a less risk of business loss.
Environmental Factor
Australian government and people are very conscious about the environment and introduced several laws and regulations to safeguard the environment. It is important to follow those laws and regulations to survive in Australian market. Australian government banned markets to use plastics and non-renewable energy to protect environment that supermarket like Coles has to come up with their new renewable bags. Hence, Coles Supermarket must meet the changing laws to operate their mission in Australian market. Moreover, the political factor helps organisation to make sound marketing decision. The company has implied different environmental sustainability approaches to meet the environmental regulations (Cadogan, 2009).
Socio-Cultural factor
The social values and culture of an environment helps to function the company. Culture influences consumer to control their buying habits. Australia is a diversified country with multi culture population. With the change in the cultural belief of the people, the buying habits and taste of the consumers also changes (Dillon, Madden and Firtle, 2010). Therefore, Coles must focus on diversified products that are on high demand in Australian market. Moreover, Coles Supermarket has to focus on multicultural market, diversification of product and competitive price to get success.
This report describes the strategic management of Coles Supermarket how it became a largest retail supply chain that successfully serves their customers. Coles Supermarket is a largest retail food industry in Australian market. As a result, there are many competitors and have to face many difficulties which affect their business and the company. The supermarket has corporate social responsibility to promote their business ethics that creates significant identity in business market. Therefore, to attract the customer they provide many offers with affordable prices.
本报告描述了Coles超市的战略管理,如何成为一个最大的零售供应链,成功地服务于他们的客户。Coles超市是澳大利亚市场上最大的食品零售行业。因此,有许多竞争者,不得不面对许多困难,影响他们的业务和公司。超市具有促进其商业道德的企业社会责任,这在商业市场中创造了显著的身份认同。因此,为了吸引客户,他们提供许多优惠与负担得起的价格。
留学生assignment范例相关专业范文素材资料,尽在本网,可以随时查阅参考。本站也提供多国留学生课程作业写作指导服务,如有需要可咨询本平台。