本文是一篇英语论文,笔者认为消费社会的畸形价值观使人们成为没有精神信仰的"空心人"。只有揭开了消费社会的面纱,人们才能找回真实的自我,获得精神上的自由。
Introduction
1.Introduction to W.Somerset Maugham and The Painted Veil
1.1 William Somerset Maugham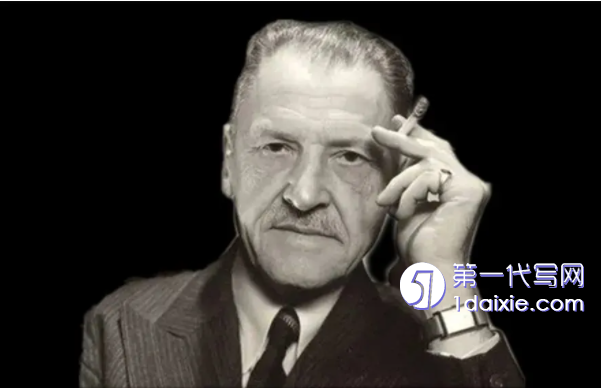 William Somerset Maugham was a famous British dramatist,short story writerand novelist in the 20th century.Many of Maugham's works were widely read aroundthe world,translated into different languages and enjoyed by international readers.However,there was a common phenomenon in the research on Maugham at home andabroad:the great contrast between his reputation and popularity among readers in theworld and his inferior position in the history of literature as well as the valueevaluation of his works by literary critics.At present,this stark contrast between hisreputation and value still persists.Maugham was praised as"the most popular Englishwriter after Dickens"(Zhang,2010:1),"last of the great professional writers"byCyril Connolly(Epstein,1986:15),"the English Maupassant"(MacCarthy,1934:2)and so on.However,he was always unable to get unanimous recognition in the Britishliterary circle.Edmund Wilson,a petulant critic,asserted that Maugham was ahalf-trashy novelist,who wrote badly,but was patronized by half-serious readers,whodid not care much about writing(1950:326).Ted Morgan,in his book Maugham:ABiography,said that even Maugham himself sarcastically evaluated himself"in thevery first row of the second raters"(1984:501).Maugham also had no higherexpectations of his own literary status,in my twenties the critics said I was brutal,in my thirties they said I was flippant,in myforties they said I was cynical,in my fifties they said I was competent,and now in mysixties they say I am superficial.I have gone my way,following the course I hadmapped out for myself,and trying with my works to fill out the pattern I looked for.Ithink authors are unwise who do not read criticisms.It is salutary to train oneself to beno more affected by censure than by praise.(Maugham,1951:13)
1.2 The Painted Veil
Besides,The Painted Veil(1925)explored Oriental thoughts in a more profoundway.It was one of the series novels set in early 20th century China.The novel was setin Hong Kong,a former British colony and told the emotional entanglements of anBritish couple,Walter and Kitty.Kitty and her sister(Doris)were born in a laywer'sfamily in South Kensington.Their father,Mr Bernard Garstin,was King's Counsel,and their mother,Mrs Garstin,was an aristocratic woman who wanted to improve heridentity through her husband's status and enter the upper class.In order to escapefrom her mother's murmuring and the grand wedding of her sister,Kitty hastilyagreed to a bacteriologist's(Walter)marriage proposal.Then Kitty left England to livein Hong Kong.However,she did not love her husband at all.At a banquet,she metCharlie,the Assistant Colonial Secretary at Hong Kong.Subsequently,Kitty andCharlie saw each other frequently and maintained an illicit relationship.It was notuntil Kitty's extramarital affair was discovered by Walter that Charlie and Kitty'srelationship broke up,and Kitty was forced to follow her husband to Mei-tan-fu,aremote village in China,during a cholera period.Here she had her first closeencounter with death and was introduced to Chinese Taoism under the guidance ofWaddington,a deputy commissioner of Customs.Then Walter died of the cholera,andshe went back to England.On her way home,her mother died and her father becamethe Chief Justice of the Bahama.After a series of misfortunes,Kitty found themeaning of life and reconciled with her father.Finally,they started a new lifetogether.
Chapter One Escaping from the Dilemma of ConsumerSociety
1.1 Before the Breakup with Her Lover:The Illusion of Ideal Self
1.1.1 The Pursuit of Traditional Aristocratic Status
Although Kitty was already a grown-up at the beginning of the novel,theformation of her ideal self was heavily influenced by the snobbish character of MrsGarstin,and Kitty understood that"it was her mother who had made her what shewas"(Maugham,2001a:207).The"ideal self"was a term in psychology.In themirror stage,the individual formed the concept of"self"by identifying with thecomplete image in the mirror.But the image in the mirror was not the self itself,butan objectified self,or"the other".Mrs Garstin was a bitter woman who regarded fameand wealth as essentials in her life.It seemed that she never had any hobbies.Her onlypursuit was to become a noble lady and lived a luxurious material life.She nevercared what her husband thoughts,but always urged him to work hard for a promotion.So she could raise her status and became a member of upper class.With the prospect of her husband becoming a senior judge came to naught,Mrs Garstin put all her hopeson her daughters.She intended to find a prominent husband for Kitty who had betterbe a powerful nobleman.
In Britain,marrying with an aristocrat was a way for middle class to gain noblestatus.As early as the 13th century,aristocratic marriages were influenced byeconomic and political interests.From 15th to 17th century,the extravagant lifestyleof old aristocrats compelled aristocrats to evaluate property status first when theythought about marriage.According to statistics,"between 1540 and 1599,20%ofnobles married heiresses.60 years later,such marriages increased to 34%"(Yan,2000:187).The marriage of aristocrats originally focused more on maintaining the relativestability of the noble lineage.
1.2 Before the Death of Her Husband:The Failure of Her Self Pursuit
1.2.1 As an Agent of the Leisure Class
As mentioned above,in the development of Britain,people's consumptionactivities were increasingly constrained by social culture.The privileged class firstdemonstrated their identity and status with their extravagant consumption behavior.Therefore,conspicuous consumption and conspicuous leisure became thecharacteristics of the privileged class that society generally recognized.As a result,more and more people began to pursue the happy life that public generally believed tobe without thinking,and to obtain false satisfaction of life according to the existenceway of"Das Man".The"Das Man"designated the way of being in our daily life,hewas not any definite person,but anyone can be this"Das Man".To put it simply,"DasMan"was the person who went with the flow of the world and followed the crowds.According to Heidegger,"we should read and judge literature and art as'Das Man'read and judge them;We should withdraw from masses as'Das Man'withdraw fromthem;And we should angry about something that'Das Man'will angry about"(2006:147).But were big houses and expensive luxuries really their dreams for?Can theobsession with material objects of consume society really lead to the realization ofself-worth?Blinded by her ideal self and influenced by the general ideology of theWest,Kitty pursued earthly substance and fame until the relationship between her andher lover fell apart.Simply,Kitty,like everyone else,was completely unaware thatshe was alienated by this materialized world.However,after breakup with Charlie shediscovered her lover's hypocritical nature and gradually realized her own stupidity.
Chapter Two Pursuing the Way out of Consumer Society........................43
2.1 The Absence of Real Existence:Escaping from the Symbolic Material Consumption....43
2.1.1 Objects Replacing People's Real Existence...............................44
2.1.2 Taoist Thoughts Decreasing the Enjoyment of Objects..............................46
Conclusion......................................60
Chapter Two Pursuing the Way out of Consumer Society
2.1 The Absence of Real Existence:Escaping from the SymbolicMaterial Consumption
One of the major drawbacks of consumer society was the substitution ofabundant symbols for the real existence of objects.The growth of national wealthpromoted scientific and technological progress,and the development of science andtechnology drove industrial progress.As a result,factories produced a series ofexquisite products,and all kind of goods appeared on the market.The subtle differences in color and style between goods were labeled as individualized by thecultural system and placed in the window for people to choose from.Objectivelyspeaking,"such differences are inessential"(Baudrillard,1996:141).However,themass media unconsciously influenced people's perceptions of individualized objectsthrough radio,television,and newspapers.
The function and use of the watch as a timekeeping tool were only forconvenience of checking time.Moreover,in the cultural system formed by symbols,agold watch had a different symbolic meaning than a silver watch.Kitty had a goldwatch,which was worn by the upper society noblewomen in the past to show off theirnoble status.Gold jewelry was so valuable because of its high price.Today,althoughthe cultural significance of color declined,the concept of choosing personalizedobjects to distinguish oneself from others was prevalent in consumer society.In thenovel,luxury brands like Cartier became a symbol of status for the upper class.So,the pursuit of Cartier's goods was the pursuit of status.People projected their personalconsciousness onto the luxury brands,and thus,they had a symbolic value.Eventually,objects became a symbol of consumption power and a symbol of social status.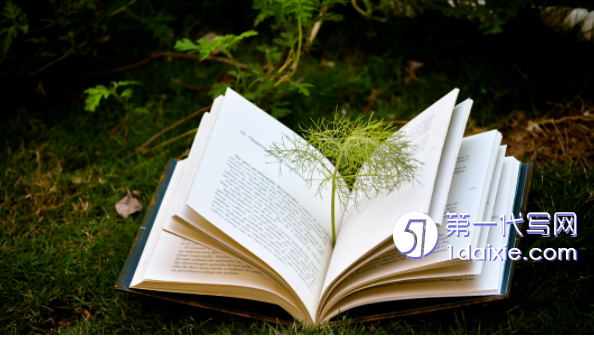 Conclusion
Many of Maugham's works were based on his own real experiences,and heinsisted that he was authority when he wrote about something he experienced.In thepreface of On a Chinese Screen,Maugham wrote that he wanted to use hisimpressions of what he saw in China as"material for his novels",to show readers"what he saw in China"and to provide them with"a real and vivid picture"thatwould help them"imagine China".Most critics'researches of Maugham's thoughtswere confined to the exploration of marriage and human nature,but there were somethemes with insight in his works untouched by critics.
As the"best storyteller"novelist of the 20th century,Maugham more than onceexpressed his concern for the condition of Western society in his essays.At the sametime,he turned his gaze to the East,and longed to find solutions in foreign cultures.He was deeply influenced by Wilde,and he was fascinated by Oriental philosophyand Lao-Zhuang philosophy due to the introduction in Wilde's works.It was theadmiration for these two masters that inspired his yearning for the mysterious East.Maugham traveled to the Far East several times during his lifetime and wrote a seriesof books set in China.In his travelogue On a Chinese Screen,he depicted"Chinesescreens"with strong Oriental atmosphere in the form of essays.In this travelogue,henot only depicted ancient and mysterious Chinese landscapes,but also variousChinese characters in his impressions.Attracted by the mysterious Oriental culture,Maugham tried to get close to the local customs of China with the tip of his pen.Besides,he also relentlessly criticized the luxurious life of the British colonists inChina.
reference(omitted)