本文是留学生essay代写范例,题目是"Comparison between Traditional and Modern Management Model in Global Context(全球背景下传统与现代管理模式的比较)",全球化背景下传统管理模式与现代管理模式的比较世界经济日益全球化,导致了地方、国家和全球市场和组织的广泛融合,由于不同的伦理、价值观和文化,即使双方说同一种语言,仍然可能导致误解。
因此,今天的管理者面临着更多的挑战,例如了解市场的变化趋势,如何与员工和客户保持有益的人际关系,关注围绕管理行动的商业道德和企业社会责任。而动荡的全球环境促使管理者花费更多的时间跨越国界进行业务,了解如何与不同文化的人有效沟通,以实现组织的使命,为利益相关者创造价值(Matthews & Thakkar 2012)。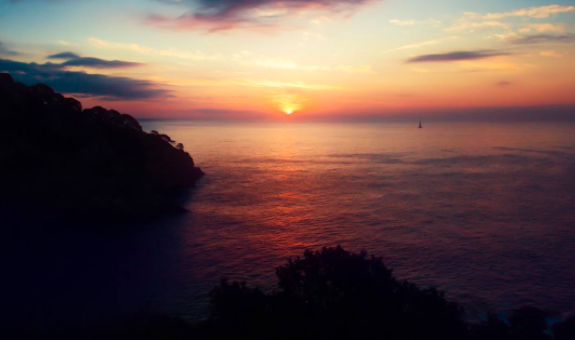 Abstract 摘要
The world economy increasing becomes globalization, which lead to broad mixture of local, national and global markets and organizations, due to different ethic, values and cultures, even both parties speak same language, there still could lead misunderstanding, therefore today's managers face more challenges, such as understanding the changing trends in the market, how to maintain beneficial interpersonal relationship with employees and clients, concerning about business ethics and corporate social responsibility surround managerial actions. And the turbulent global environment push managers spend more time crossing borders to conduct business, it is necessary to understand how to communicate effectively with people in different cultures to fulfill the organization's missions and create values for the stakeholders (Matthews & Thakkar 2012).
The purpose of this essay is through comparing the differences between traditional organization and modern organization to identify the problems in traditional management model, discuss why traditional management model cannot meet the needs of global business management. In addition, connect with personal working experiences and practices to identify several challenges in Chinese regional organizational culture, explore how to improve global business management, and apply the learnings on personal future career planning.
本文的目的是通过比较传统组织和现代组织之间的差异,找出传统管理模式中存在的问题,探讨为什么传统管理模式不能满足全球企业管理的需要。此外,结合个人的工作经验和实践,识别中国区域组织文化中的几个挑战,探索如何改进全球企业管理,并将其应用于个人未来的职业规划。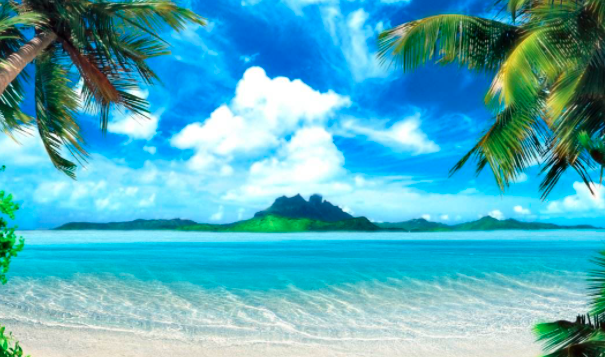 1.Traditional organization management传统的组织管理
The structure of traditional organization like the military system, which is hierarchical, organized and discipled. The power flows vertically and upward, the employees are departmentalized and follow a chain of command. Each department has its own rules and regulations, the superior of the department who is responsible to report to the managers. Every employee strictly follows the business strategies, has own job description and accountability to the superior, therefore traditional organization structure is likely fixed and rigid in general (Jahan 2016).
传统组织的结构就像军事系统,是有等级的,有组织的,有纪律的。权力是垂直和向上流动的,员工被划分为部门,并遵循一个指挥链。每个部门都有自己的规章制度,部门的上级负责向经理汇报。每个员工都严格遵循商业战略,对上级有自己的工作描述和责任,因此传统的组织结构在一般情况下可能是固定和僵化的(Jahan 2016)。
2.The critical analysis of traditional management model对传统管理模式的批判分析
For the traditional management model, it could be the advantage that structure of the organization is simple to design and operation, it is easy for the employees understand their authority and responsibility. Moreover, due to the chain of command from top level to subordinate level, the employees have fixed responsibility who are responsible to their direct superior, it could reduce the probability of conflict and maintain discipline in a line organization (Chimoriya 2015). However, due to the hierarchy management model was developed in industrial age, the system of decision makers, executives, managers and employees worked well when the companies operated in relative isolation from the rest of world and manufactured physical products.
对于传统的管理模式来说,其优势在于组织结构简单,易于设计和操作,便于员工理解自己的权力和职责。此外,由于从高层到下级的指挥链,员工有固定的责任,对他们的直接上级负责,这可以减少冲突的概率和维持纪律在直线组织(Chimoriya 2015)。然而,由于等级管理模式是在工业时代发展起来的,当公司在相对孤立的世界和制造实体产品时,决策者、高管、经理和员工的系统工作得很好。
By contrast, today increasing companies become globalization, they not only produce physical products but also sell ideas, which would encounter disadvantages when using traditional management model.
3.Modern organization management现代组织管理
Haque and Rehman (2014) claimed that in order to suit for rapid innovation and growing technology industry, the modern organization management more focus on networking and collaborating, emphasized on dynamic nature of communication and importance of integration of individual and organizational interests, which largely depends on soft skill development such as consensus building, tacit knowledge, experience, learning, intuition, self-confidence, flexibility, prioritization of problems, working under pressure and ambiguity tolerance ( Griffith & Hoppner 2013).
Haque and Rehman(2014)认为,为了适应快速创新和日益增长的技术产业,现代组织管理更加注重网络化和协作,强调沟通的动态性和个人与组织利益的融合的重要性,这在很大程度上依赖于软技能的发展,如共识的建立,隐性知识,经验,学习,直觉,自信,灵活性,问题的优先级,在压力下工作和模糊容忍(Griffith & Hoppner 2013)。
4.Comparing two management model两种管理模式的比较
From above analysis, we can find the context of modern management emphasis on how individual contribute to the organization and corporate performance, the chief executives pay more attention on retaining control of organization, its performance of is decided by the financial returns and share price of the organization. Moreover, the modern organization reflects the principles related to total quality management, such as learning organization, high performance organization and balance score cards, so it could be the challenge to traditional management model (Weymes 2004).
从上面的分析中,我们可以发现现代管理的语境强调个人对组织和公司绩效的贡献,首席执行官更注重保持对组织的控制,其绩效是由组织的财务回报和股价决定的。此外,现代组织反映了与全面质量管理相关的原则,如学习型组织、高性能组织和平衡记分卡,因此它可能是对传统管理模式的挑战(Weymes 2004)。
Through the comparing, it is clear traditional management model has its limitations and may not meet the needs of global economic development, in the perspective of modern management, due to the various social, legal, political, technical and economic factors, the effective coordination and cooperation depends on different organizational relationships (Haque & Rehman 2014).
With globalization, in modern organization more and more managers are working with colleagues from around the world, the context of global management involves culture environment management, organizational environment management and situational contingencies, to build global management skills, which not only require the managerial competence such as planning, organizing, coordinating, controlling, but also need develop multicultural competence to understand and work effectively across culture (Deng & Gibson 2009), therefore it is necessary to understand the context of global management and improve cross-border effectiveness to accomplish global corporate objectives.
5.Reflection: The managerial challenges in Chinese organizational culture反思:中国组织文化中的管理挑战
Lockett (1988) argued that national and organizational cultures was usually taken as important factors to determine the shape of organizations, as well as their performance and problems. In pratical management, organizational culture is often presented as a matter of values. Tsui et al. (2006) talked about in the time of China's planned economy, the central government usually developed a national plan, then decomposed into a set of targets and orders for specific organizations. In this kind of institutional framework, state-owned firms took orders from the planning authorities, that make them difficult being an independent decision-making unit different from Western organizational setting.
Lockett(1988)认为国家文化和组织文化通常被认为是决定组织形态、绩效和问题的重要因素。在实际管理中,组织文化往往表现为一种价值观。Tsui et al.(2006)谈到,在中国计划经济时期,中央政府通常制定一个全国性的计划,然后分解成一套针对具体组织的目标和命令。在这种制度框架下,国有企业接受规划当局的命令,这使得它们很难成为不同于西方组织设置的独立决策单位。
The central plan aims to curb opportunism and allocate resources through bureaucratic control. Therefore, the mission of state-owned firms in planned economy was to fulfill the production quotas and adhere to 'plan'.
Due to the government allocated the resource, control technology and responsible for market sales, that make corporations less concerned about innovation, customers and outcomes. Although after economic reform and opening-up, China has undergone a transition from planned economy to market-oriented economy, many state-owned corporations had been 'privatized' and become more efficient to confront the fierce market competition and globalization, some organizations still remain the hierarchy culture and traditional management model, the legacy of tradition may makes them difficult to adopt modern management practices.
6.Managerial Application管理应用程序
Denison & Mishra (cited in Tsui et al.2006) claimed that it is a critical way for the companies to integrate internal process and to adapt to external environmental conditions, which contributed to organizational effectiveness, associate with support of firm performance and employee attitudes. Due to the modern workplace is changing and become globalization, the traditional management approach is gradually evolving into collaborative approach that empower employees have more initiative, as a global manager, first, I think it is necessary to develop an open and creative culture in organization (Jartese 2013).
Denison & Mishra(引用在Tsui et al.2006)认为,整合内部流程和适应外部环境条件是企业的关键途径,这有助于提高组织的有效性,并与企业绩效和员工态度的支持相关联。由于现代工作场所的变化和全球化,传统的管理方法正在逐渐演变成协作的方法,使员工有更多的主动性,作为一个全球经理,首先,我认为有必要在组织中发展一个开放和创造性的文化(Jartese 2013)。
O'Reilly and Chatman (cited in Tsui et al.2006) asserted that organizational culture through building strong employee commitment to influence performance and outcomes, the organization with a strong integrated culture will make it easier for its employees to conform with the requirements and express a higher level of commitment to the organization than employees in a hierarchy culture due to shared values among themselves. Second, different from traditional management, as global manger should be a collaborative leader
For example, I will encourage equal participation across all level to develop solutions from the best ideas of the group, and by brainstorming for develop creative ideas to solve problems. Pay more attention to the way of communication with different people with various cultural backgrounds, respect individual culture and customs, avoid stereotyping and generalizations. And in term of resource allocation, different from traditional management which resource allocation is usually reactive, employee must be approved by upper managers before deployment. Collaborative leader creates a collaborative environment based on trust, resource could be delivered proactively, through providing resources and allocating time quickly, that enable employees promote work efficiency.
In addition, as a global manager, it is important to understand the type of organization I work with, find the solutions to deal with different work environment and implication of these solutions for management practice. Through understanding the mission and values to help develop organization's initial strategy and consider interests of different stakeholders such as investors, customers and employees, pay attention to business ethics, in order to promote business sustainable development.
The essay through comparing traditional and modern management model in global context and identify the problems in Chinese management practice to reflect the importance of global management. As a global manager it is necessary to understand different culture norms and cross culture boundary to cooperate with teams that based on different places, through build mutual trust and strong commitment with team members to help organization to face the challenges of global business environment.
本文通过对全球背景下的传统管理模式和现代管理模式的比较,找出中国管理实践中存在的问题,以反映全球管理的重要性。作为一个全球管理者,有必要了解不同的文化规范和跨文化边界,与基于不同地方的团队合作,通过与团队成员建立互信和强大的承诺,帮助组织面对全球商业环境的挑战。
留学生essay范例相关专业范文素材资料,尽在本网,可以随时查阅参考。本站也提供多国留学生课程作业写作指导服务,如有需要可咨询本平台。