留学生酒店管理专业作业代写-酒店和传单营销建议。本文是一篇酒店管理专业留学生作业代写参考。主要内容是针对本篇留学生作业要求中提到的酒店提出相关营销建议。本篇内容是由本站代写服务所提供的留学生作业代写参考,供参考。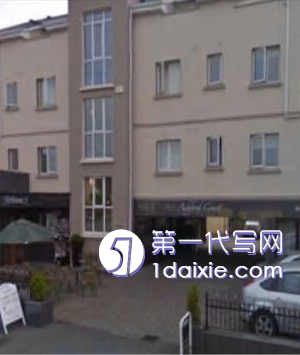 The Ashford Court Hotel
Customer Service As the saying goes "You only get one chance to make a first impression"客户服务俗话说"给人第一印象的机会只有一次"
Message – Negative: Even though it has recently been painted, the overall appearance is still fairly run-down. It does not portray a good welcoming ambiance for anyone visiting the establishment and there is rust on the sign leading to the car park which is unappealing. The outdoor furniture could do with upgrading and because the hotel had been closed for a number of years, there is an unpleasant damp odour at reception which is very off-putting for prospective guests. Furthermore, the location of the hotel leads into the back entrance of some business which is unsightly and unwelcoming.
The Ashford Court Hotel
信息-负面:尽管它最近已经喷漆,但整体外观仍然相当破旧。它并没有为任何参观该机构的人描绘出良好的欢迎氛围,通往停车场的标志上也有铁锈,这很不吸引人。户外家具可以升级,而且由于酒店已经关闭多年,接待处有一股难闻的潮湿气味,这让潜在客人非常反感。此外,酒店的位置通向一些商业的后门,这很难看,也不受欢迎。
Recommendations: First impressions are extremely important in the hospitality industry. Visiting or prospective guests are influenced by the façade of the hotel. To improve its appearance, I would replace the faded sign as it portrays a blasé approach by the owners/managers. The addition of colourful flower pots would be a simple but effective improvement. Replacing broken or faded outdoor furniture would also be a big improvement.
建议:第一印象在酒店业非常重要。来访或潜在客人会受到酒店外观的影响。为了改善它的外观,我会更换褪色的标志,因为它描绘了业主/经理的冷漠态度。增加彩色花盆将是一个简单但有效的改进。更换破损或褪色的户外家具也是一大进步。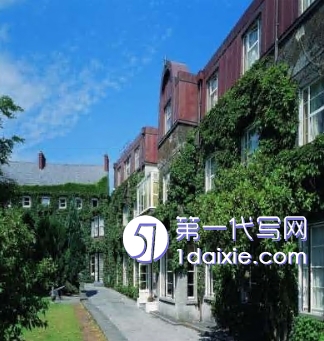 The Old Ground Hotel
Customer Service 客户服务
Message – Positive: The first impression given of the exterior of Old Ground Hotel is very impressive. It exudes warmth and welcome which is principally what's required in the hospitality industry. The hotel is situated in the heart of Ennis town adjacent to shops, restaurants and bars. The outside of the hotel is maintained to the highest standard and so are the grounds which are beautifully kept with various flowers and trees. It is also adorned with modern outdoor furniture which facilitates al fresco dining and refreshments weather permitting. The hotel conveys an old world charm even from the exterior which is very appealing. There is ample parking within the hotel grounds which is very convenient for the guest. The overall impression is positive, welcoming and very well-organized.
信息-正面:老地面酒店的外观给人的第一印象非常深刻。它散发出热情和欢迎,这正是酒店业所需要的。酒店位于埃尼斯镇的中心,毗邻商店、餐馆和酒吧。酒店的外部维护达到了最高标准,各种花草树木也装饰得很漂亮。它还配有现代户外家具,在天气允许的情况下,方便户外用餐和点心。这家酒店即使从外观上也传达出一种旧世界的魅力,非常吸引人。酒店内有充足的停车场,这对客人来说非常方便。给人的总体印象是积极、热情、组织有序。
Positive Impression 正面印象
Website: This website is impressive and professional looking at first glance which will have a positive influence on the user when visiting the site for the first time. The layout is very clear and the colour scheme is subtle and easy on the eye which creates balance and harmony. The website is clearly laid out and easily navigated which means the visitor can easily find what they are looking for which is, after all, the purpose of a good website.
网站:这个网站乍一看是令人印象深刻和专业的,这将对用户第一次访问网站产生积极影响。布局非常清晰,配色方案微妙而简单,营造出平衡与和谐。网站布局清晰,导航方便,这意味着访问者可以很容易地找到他们想要的东西,毕竟这是一个好网站的目的。
The website has an inviting and warm appearance which should influence the user and encourage repeat visits which is good for business. Performances can be booked and seats picked with ease. The site is also mobile friendly with good clear print. This is important as it is now commonplace to access websites from mobile devices, particularly amongst younger people.
该网站具有吸引人和热情的外观,应该会影响用户并鼓励重复访问,这对商业有好处。可以轻松预订演出和挑选座位。该网站还具有良好的清晰印刷,便于移动。这一点很重要,因为现在从移动设备访问网站很常见,尤其是在年轻人中。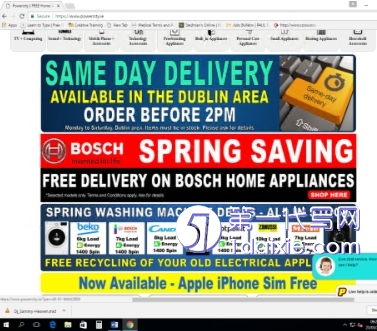 Negative Impression 负面印象
Website: The impression given by this website is not good. There are too many colours going on which clash with each other and it creates a flashy and cheap appearance. It doesn't inspire confidence as it sells electrical appliances which are quite expensive commodities and it looks more like it's advertising a cut-rate discount store. It's important to make good decisions with colour that will be soft on the viewers eyes, or that will ensure clean and clear visibility of text. If the website viewers are straining because of the colour choice, it constitutes bad design which may irritate a prospective customer and discourage them from buy or re-visiting the site and this is bad for business. More and more business is being conducted online than ever before and so it cannot be emphasised enough how important a website is for showcasing a company and it's products.
网站:这个网站给人的印象不好。有太多的颜色相互冲突,这会造成华而不实和廉价的外观。它并没有激发人们的信心,因为它销售的电器是相当昂贵的商品,而且看起来更像是在为一家降价折扣店做广告。重要的是要用柔和的颜色做出好的决定,或者确保文本清晰可见。如果网站观众因为颜色选择而感到紧张,这就构成了糟糕的设计,可能会激怒潜在客户,阻止他们购买或重新访问网站,这对业务不利。网上开展的业务比以往任何时候都多,因此,一个网站对展示一家公司及其产品的重要性再怎么强调也不为过。
RecommendationsGood colour choices can have a major influence how a visitor interprets what they see as much as layout and print. A neutral colour scheme with a subtle dash of colour can create a classy and elegant feel. A minimal colour scheme can still produce contrast and give a unique, impactful visual impression thereby creating a more professional appearance. If the visitor is at ease and can read and navigate the website easily, they are more likely to return to the site or even make a purchase.
本篇留学生作业建议良好的颜色选择会对游客如何解读他们所看到的内容以及布局和印刷产生重大影响。中性配色搭配微妙的色彩可以营造出优雅优雅的感觉。最小的配色方案仍然可以产生对比度,给人一种独特、有影响力的视觉印象,从而创造出更专业的外观。如果访问者很放心,可以轻松地阅读和浏览网站,他们更有可能返回网站,甚至进行购买。
Treacys West County 特利斯西县
Hotel Flyer 酒店传单
Positive Impression 正面印象
See Appendix 1 Flyers are an effective way to promote a company. Most hotels have flyers available at reception and these contribute in no small way to the advertising of the business. Treacys West County's flyers are clear concise and effective in portraying a positive and efficient image of the hotel.
请参阅附录1传单是宣传公司的有效方式。大多数酒店的前台都有传单,这些传单对企业的广告宣传起到了不小的作用。Treacys West County的传单清晰简洁,有效地描绘了酒店积极高效的形象。
The flyer is tastefully photographed with warm and inviting pictures of the hotel and its facilities. It keeps colour to a minimum and uses soft photographic lighting which helps to create the appearance of a warm ambience thus enticing the prospective guest.
传单上有酒店及其设施的温馨诱人的照片。它将色彩保持在最低限度,并使用柔和的摄影照明,这有助于营造温暖的氛围,从而吸引潜在的客人。
The written word in the flyer is kept to a minimum letting the pictures do most of the advertising. The use of the word 'you' indicates they are speaking directly to the reader, not abstractly to some unknown 'they' which is an effective way of enticing the prospective guest.
传单上的文字保持在最低限度,让图片做大部分广告。"你"一词的使用表明他们是直接对读者说话,而不是抽象地对一些未知的"他们"说话,这是吸引潜在客人的有效方式。
Negative Impression When running for election, flyers can have a considerable impact on voters especially those who have not yet decided which candidate they are voting for. The attached political flyer is an assault on the eyes! Firstly, the red and white colours do not work effectively together and make it very difficult to read the content which is, after all, the purpose of the flyer. It looks like a hurried job as if there wasn't enough thought or time put into it and therefore looks rushed and unprofessional. Also, there are no contact details on the flyer and this is a very important detail, particularly in politics. Citizens need to feel that their representatives are contactable and available to them. A candidate running for public office needs to portray an efficient and professional image which this flyer certainly does not do.
负面印象-在竞选时,传单会对选民产生相当大的影响,尤其是那些尚未决定投票给哪位候选人的选民。所附的政治传单是对眼睛的攻击!首先,红色和白色不能有效地结合在一起,使阅读内容变得非常困难,毕竟这是传单的目的。这看起来像是一项仓促的工作,好像没有投入足够的思考或时间,因此看起来仓促而不专业。此外,传单上没有联系方式,这是一个非常重要的细节,尤其是在政治方面。公民需要感觉到他们的代表是可以联系的,他们可以随时联系。竞选公职的候选人需要塑造一个高效和专业的形象,而这张传单肯定没有做到。
Recommendations:Firstly, the colour scheme should be changed to more subtle tones which are easier on the eye and easier to read. The content of the flyer should be given careful consideration, straightforward and to the point and should definitely contain the contact details for the candidate.
建议:首先,配色方案应该改为更微妙的色调,这样更容易入眼,更容易阅读。传单的内容应该仔细考虑,直截了当,切中要害,并且应该明确包含候选人的联系方式。
A well-designed flyer will catch the readers' attention and will therefore serve its purpose and could even be the difference between getting elected or not!
本篇留学生作业提出一份精心设计的传单会吸引读者的注意力,从而达到其目的,甚至可能是当选与否的区别!
News report regarding employment conditions in Dell EMC.关于Dell EMC工作条件的新闻报道
See Appendix 3 见附录3
Positive Impression. Technology company Dell EMC who have sites in Limerick, Cork and Dublin, was voted the "Best Place to work in the Private Sector in Ireland". This accolade was voted for by the employees of the company. They provide competitive salaries, a fun and open environment and flexible working hours which accommodates a better work-life balance.
正面印象。技术公司Dell EMC在利默里克、科克和都柏林设有办事处,被评为"爱尔兰私营部门最佳工作场所"。这项荣誉是由公司员工投票决定的。他们提供有竞争力的薪水、有趣和开放的环境以及灵活的工作时间,从而更好地平衡工作与生活。
They prioritise the welfare of their workforce which has obviously paid off hugely resulting in a happy and productive workforce. This benefits both the business and employees alike. They also encourage workers to use their skills and abilities which is of benefit to everyone. It is well known that job satisfaction leads to increased productivity and fosters loyalty and dedication to the company.
他们优先考虑员工的福利,这显然带来了巨大的回报,从而造就了一支幸福高效的员工队伍。这对企业和员工都有好处。他们还鼓励员工利用他们的技能和能力,这对每个人都有好处。众所周知,工作满意度可以提高生产力,培养对公司的忠诚度和奉献精神。
News report regarding employment conditions in Dunnes Stores 关于邓恩百货公司就业条件的新闻报道
See Appendix 4 见附录4
Negative Impression: Dunnes Stores are continuously in the news when it comes to employee relations which the attached article will attest to. The main issue in this article refers to zero hour contracts. It is very difficult for anyone to have any quality of life under these circumstances. It is impossible to make any kind of financial plan e.g. loan repayment when the employee has no certainty from week to week what their earnings will be.
负面印象:Dunnes Stores在员工关系方面不断出现在新闻中,附文将对此进行证明。本文的主要问题是零小时合同。在这种情况下,任何人都很难有任何生活质量。当员工每周都不确定自己的收入时,就不可能制定任何形式的财务计划,例如偿还贷款。
It would appear that employee welfare does not take any precedence with Dunnes Stores management. Profit seems to be the main objective of the company which is to be expected in a commercial business but not to the detriment of its employees. The fact that the turnover of employees in Dunnes Stores is high is an indication that all is not well when it comes to the working conditions of its employees and a contented workforce usually leads to increases productivity.
看来,员工福利并不优先于邓恩百货公司的管理层。利润似乎是公司的主要目标,这是商业业务中的预期目标,但不会损害员工的利益。Dunnes Stores的员工流动率很高,这表明员工的工作条件并不好,满足的员工通常会提高生产力。
Recommendations: Dunnes Stores could do with re-evaluating how it treats its employees and this could only be achieved by the very top management recognising the value of their employees. Workers need to be appreciated and valued in order to achieve job satisfaction and a happy workforce more often than not leads to improved productivity which would benefit management, staff and customers alike. The company and their employees would benefit by having clear structured contracts of employment for everyone which would provide some stability for their workers.
建议:Dunnes Stores可以重新评估其对待员工的方式,只有最高层管理层认识到员工的价值才能实现这一点。员工需要得到赞赏和重视,才能获得工作满意度,而快乐的员工队伍往往会提高生产力,这将使管理层、员工和客户都受益。公司及其员工将受益于为每个人制定明确的结构化雇佣合同,这将为员工提供一些稳定性。
本站提供各国各专业留学生作业范文,留学生作业代写以及留学生作业写作辅导,如有需要可咨询本平台。