本文是历史专业Essay范例,题目是"Former Canadian Prime Minister Pierre Trudeau- Essay(加拿大前总理皮埃尔·特鲁多)",加拿大前总理皮埃尔·特鲁多去世已经10年了。这一周年的逝去提供了一个机会,让我们反思他的领导特质和为我们国家留下的遗产。1984年,特鲁多辞职时,我9岁。在我的记忆中,我确实记得他对联合加拿大的强烈愿景、敏锐的智慧和华丽的风格。2000年9月,他去世了,当时我在渥太华,看到人们对他的成就流露出的情感和赞誉。从这次活动中可以清楚地看出,无论你是否钦佩特鲁多,他不仅是一位优秀的总理,而且是一位杰出的总理,在他的一生中影响了许多加拿大人。
It has been 10 years since the death of former Canadian Prime Minister Pierre Trudeau. The passing of this anniversary provides an occasion to reflect on his leadership traits and legacy for our country. In 1984, I was nine years old when Trudeau resigned and from my memories, I do recall his strong vision of a united Canada, sharp wit, and flamboyant style. When he passed away in Sept 2000, I was in Ottawa at the time and saw the out pouring of emotion and accolades to his achievements. It was clear from this event, whether you admire Trudeau or not, he was not simply a good prime minister, but a remarkable prime minister who impacted many Canadians in his lifetime.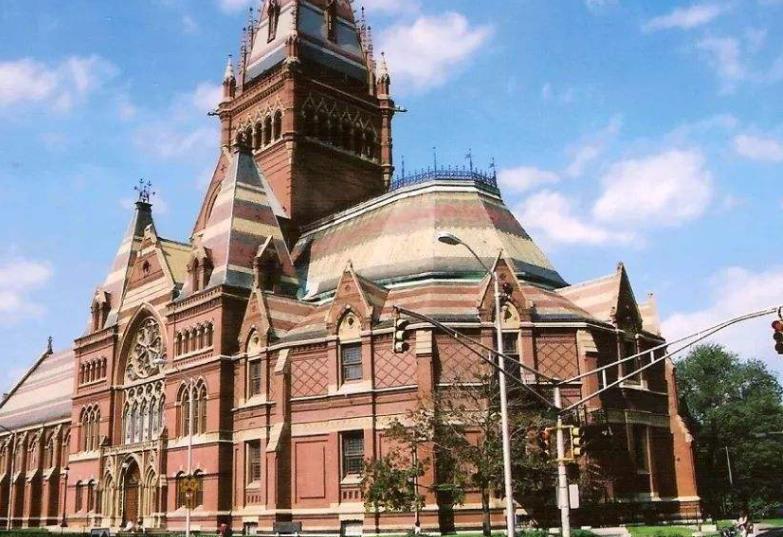 From this experience, I asked myself what distinguishes a typical leader, from a great leader. In Trudeau's case, his consummate leadership skills were not based solely on intellect or technical skills, rather than, on his enhanced emotional intelligence which include greater self awareness, self regulation, motivation, empathy, and social skills.
For the analysis of Pierre Trudeau's leadership style, his emotional intelligence will be explored to illustrate his exemplary performance as Prime Minster.
Leadership Analysis:领导能力分析:
In 1968, Pierre Trudeau was elected as Prime Minister and "symbolized the burgeoning hopes of a nation long relegated to the often smothering shadow cast by its dominant southern neighbour. He was young, intelligent, brilliantly articulate and physically vigorous, and enraptured the youth of the country with all the sex appeal and flamboyance of a rock star, something never before seen in Canadian politics."
1968年,皮埃尔·特鲁多(Pierre Trudeau)当选为总理,"象征着一个长期被其南部邻国笼罩在令人窒息的阴影下的国家,萌发了希望。"他年轻、聪明、口齿伶俐、精力充沛,以摇滚明星般的性感和华丽吸引着全国的年轻人,这在加拿大政界是前所未有的。
Self Awareness:
One of Trudeau's greatest leadership traits is his self -awareness. Here, he has displayed a high degree of self confidence and a strong understanding of where he headed. One example is his "Just watch me" phrase that was made famous during the October crisis in October 1970 (Appendix B). "Trudeau, who had in previous years been a strong proponent of civil liberties, spoke of the need for drastic action to restore order in Quebec. When questioned by a reporter on how far he would go in the suspension of civil liberties to maintain order, Trudeau replied "Well, just watch me." Three days later he invoked the War Measures Act, which led to police action against many Quebec dissidents and ended the crisis." [ii]
2.2 Self Regulation: Trudeau had an ability to control his impulses and moods. For example, during his election campaign in 1968, while attending the Saint-Jean-Baptiste Day parade in Montreal, Quebec separatists were rioting and throwing rocks and bottles at where Trudeau was seated. Instead of taking cover, he remained in his seat and faced the rioters, showing no feeling of fear. "The image of a politician illustrating such courage impressed the Canadian people, and he handily won the election the next day." [iii]
Motivation:动机
Trudeau strived to transform our nation to one that was proud of its bilingual heritage. In his first acceptance speech as Prime Minister, Trudeau, with great feeling, expressed the following ambition for his country: "Canada must be unified; Canada must be one; Canada must be progressive; and Canada must be a just society."
特鲁多努力将我们的国家转变为一个以双语传统为荣的国家。特鲁多在就任总理后的首次获奖感言中,深情地表达了加拿大的雄心壮志:"加拿大必须统一;加拿大必须是其中之一;加拿大必须进步;加拿大必须是一个公正的社会。"
Social Skills:
In the 1968 leadership race for the Liberal Party, a nickname of "Trudeaumania" was coined to describe the excitement that surrounded Pierre Trudeau's candidacy. This nickname persisted throughout the federal election campaign and also, for the duration of Trudeau's early years as Prime Minister. At this time, plenty of young adults were predisposed to the 1970s counterculture and "identified with Trudeau, an energetic nonconformist who was relatively young. They were dazzled by his charm and good looks, and a large fan base was established throughout the country. He would often be stopped in the streets for his autograph or for a quick photograph." [iv]
Conclusion结论
Since the post – Trudeau era, has there been a political personality that has brought our nation together and inspired us tackle the many issues of the 21st century and develop a distinct "Canadian" approach to prevailing over them? From my own experience and observations, there has not been a leader since Trudeau's retirement that has exhibited "bold" leadership style. "Perhaps pollster Michael Adams said it best of Trudeau: He represented the high mark of Canadian idealism, the last real coherent articulator of a Canadian vision of the country. Love him or hate him, we are all Trudeau's children." [v]
自后特鲁多时代以来,是否有一位政治人物把我们的国家团结在一起,激励我们解决21世纪的许多问题,并发展出一种独特的"加拿大"方法来战胜它们?从我个人的经验和观察来看,自特鲁多退休以来,还没有一位领导人展现出"大胆"的领导风格。或许民调专家迈克尔·亚当斯(Michael Adams)对特鲁多的评价最好:他代表了加拿大理想主义的最高标志,是加拿大国家愿景的最后一个真正连贯的表述者。爱他也好,恨他也好,我们都是特鲁多的孩子。"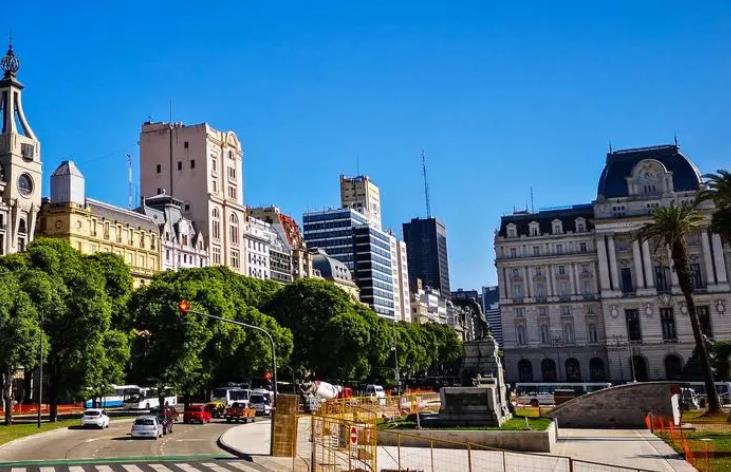 Appendices
The following documents have been used in the preparation of this document and are useful references to provide additional information about the comments in the assignment.
Appendix A: Profile of Pierre Trudeau附录A:皮埃尔·特鲁多简介
"Joseph Philippe Pierre Yves Elliott Trudeau,[1] (October 18, 1919 – September 28, 2000), usually known as Pierre Trudeau or Pierre Elliott Trudeau, was the 15th Prime Minister of Canada from 20 April 1968 to 4 June 1979, and again from 3 March 1980 to 30 June 1984.
"约瑟夫·菲利普·皮埃尔·伊夫·埃利奥特·特鲁多,[1](1919年10月18日- 2000年9月28日),通常被称为皮埃尔·特鲁多或皮埃尔·埃利奥特·特鲁多,1968年4月20日至1979年6月4日,1980年3月3日至1984年6月30日,再次担任加拿大第15任总理。
Trudeau began his political career campaigning for socialist ideals, but he eventually joined the Liberal Party when he entered federal politics in the 1960s. He was appointed as Lester Pearson's parliamentary secretary, and later became his Minister of Justice. From his base in Montreal, Trudeau took control of the Liberal Party and became a charismatic leader, inspiring "Trudeaumania". From the late 1960s until the mid-1980s, he dominated the Canadian political scene and aroused passionate reactions. "Reason before passion" was his personal motto.[2] He retired from politics in 1984, and John Turner succeeded him as prime minister.
Admirers praise the force of Trudeau's intellect[3] and they salute his political acumen in preserving national unity against Quebec separatists, suppressing a violent revolt, and establishing the Charter of Rights and Freedoms within Canada's constitution.[4] His detractors accuse him of arrogance, economic mismanagement, and unduly favouring the authority of the federal government in relation to the provinces, especially in trying to control the oil wealth of the Prairies.[5]
Trudeau remains well-regarded by many Canadians.[43] However, the passage of time has only slightly softened the strong antipathy he inspired among his opponents.[44][45] Trudeau's charisma and confidence as Prime Minister, and his championing of the Canadian identity are often cited as reasons for his popularity. His strong personality, contempt for his opponents and distaste for compromise on many issues have made him, as historian Michael Bliss puts it, "one of the most admired and most disliked of all Canadian prime ministers."[46] "He haunts us still," biographers Christina McCall and Stephen Clarkson wrote in 1990.[47] Trudeau's electoral successes were matched in the 20th century only by those of Mackenzie King. In all, Trudeau is undoubtedly one of the most dominant and transformative figures in Canadian political history.[48][49]
特鲁多仍然受到许多加拿大人的尊重然而,随着时间的推移,他在反对者中激起的强烈反感也只是略有缓和。特鲁多作为总理的魅力和自信,以及他对加拿大身份认同的拥护,经常被认为是他广受欢迎的原因。正如历史学家迈克尔·布利斯(Michael Bliss)所说,他个性鲜明、蔑视对手、在许多问题上不愿妥协,这让他成为"加拿大所有总理中最受尊敬和最不受欢迎的一位"。"他仍然困扰着我们,"传记作家克里斯蒂娜·麦考尔和斯蒂芬·克拉克森在1990年写道在20世纪,特鲁多的选举成功只有麦肯齐·金(Mackenzie King)能与之匹敌。总之,特鲁多无疑是加拿大政治史上最具影响力和变革性的人物之一
Trudeau's most enduring legacy may lie in his contribution to Canadian nationalism, and of pride in Canada in and for itself rather than as a derivative of the British Commonwealth. His role in this effort, and his related battles with Quebec on behalf of Canadian unity, cemented his political position when in office despite the controversies he faced-and remain the most remembered aspect of his tenure afterward. Some consider Trudeau's economic policies to have been a weak point. Inflation and unemployment marred much of his prime ministership. When Trudeau took office in 1968, Canada had a debt of $18 billion (24% of GDP); when he left office in 1984, that debt stood at $200 billion (46% of GDP), an increase of 83% in real terms.[50] Though his popularity had fallen in English Canada at the time of his retirement in 1984, public opinion later became more sympathetic to him, particularly in comparison to his successor, Brian Mulroney. Pierre Trudeau is today seen in very high regard on the Canadian political scene. Many politicians still use the term "taking a walk in the snow, " a throw-away line Trudeau used to describe his decision to leave office in 1984. Other popular Trudeauisms frequently used are "just watch me", the "Trudeau Salute", and "Fuddle Duddle"."
Appendix B: Overview of the October Crisis of 1970附录B: 1970年10月危机概览
"The October Crisis was a series of events triggered by two kidnappings of government officials by members of the Front de libération du Québec (FLQ) during October 1970 in the province of Quebec, mainly in the Montreal metropolitan area.
"10月危机是1970年10月期间,libération du Québec阵线(FLQ)成员在魁北克省,主要在蒙特利尔都会区绑架政府官员所引发的一系列事件。
These circumstances ultimately culminated in the only peacetime usage of the War Measures Act in Canada's history, done by Governor General of Canada Roland Michener at the direction of Prime Minister Pierre Trudeau, having been requested by the Premier of Quebec, Robert Bourassa, and the Mayor of Montreal, Jean Drapeau.
The invocation of the act resulted in widespread deployment of Canadian Forces troops throughout Quebec, and in Ottawa gave the appearance that martial law had been imposed, although the military remained in a support role to the civil authorities of Quebec. The police were also enabled with far-reaching powers, and they arrested and detained, without bail, 497 individuals, all but 62 of whom were later released without charges.
该法的实施导致加拿大部队在魁北克各地广泛部署,在渥太华,虽然军方仍在支持魁北克的民事当局,但似乎已经实施了戒严令。警察也被赋予了广泛的权力,他们逮捕和拘留了497人,不得保释,其中62人后来在没有受到指控的情况下获释。
At the time, opinion polls throughout Canada, including in Quebec, showed widespread support for the use of the War Measures Act.[1] The response, however, was criticized at the time and subsequently by a number of prominent leaders, including René Lévesque, Robert Stanfield,[2] and Tommy Douglas,[3] who believed the actions to be excessive and the precedent to suspend civil liberties dangerous. The criticism was reinforced by evidence that police officials had abused their powers and detained, without cause, prominent artists and intellectuals associated with the sovereignty movement.[4]
The events of October 1970 galvanized support against violence in efforts for Quebec sovereignty and highlighted the movement towards political means of attaining greater autonomy and independence,[5] including support for the sovereigntist Parti Québécois, which went on to form the provincial government in 1976."
1970年10月的事件激发了人们对争取魁北克主权的暴力活动的支持,并突出了争取更大自治和独立的政治手段的运动,包括对主权主义政党Québécois的支持,该政党在1976年成立了省政府。"
留学生论文相关专业范文素材资料,尽在本网,可以随时查阅参考。本站也提供多国留学生课程作业写作指导服务,如有需要可咨询本平台。