本文是一篇英语毕业论文,本论文运用弗洛伊德的人格理论研究了小说主人公基姆的三种人格结构,即本我,自我和超我。
Chapter OneINTRODUCTION
1.1 Introduction to the Author and His Works
Rudyard Kipling(1865-1936)was one of the most controversial writers inEnglish literature history.He is also the youngest winner of the Nobel Prize inLiterature in British history.With his unique vigorous,rugged masculinity,richimagination,mysterious and romantic oriental sentiment,Kipling's works breathedfresh air into the sluggish British literary world at the end of the century.His poemsand novels energised readers who had grown tired of Victorian-era works.Kiplingrose to prominence in the British literary world almost overnight,receivingenthusiastic praise from a variety of literary publications.Some refer to him as"Dickens'heir,"while others refer to him as"Balzac of Britain."The SwedishAcademy awarded him the Nobel Prize in Literature in 1907 for his"keen observation,novel imagination,vigorous thought,and outstanding narrative ability,"making himthe first British writer to receive the honor.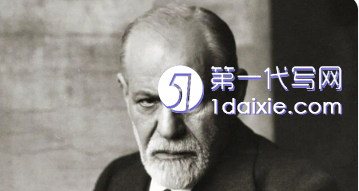 Mentioning Kipling,people usually think of him as an imperialist writer.IsKipling a supporter of imperialism?Of course,he is best known for novels such asThe Jungle Books and The Ballad of the East and West,as well as poetry like TheRecessional,The White Man's Burden,and others that are rife with imperialist andcolonialism consciousness.Imperialism became a widely accepted ideology in thesecountries at the end of the nineteenth century,when social Darwinism prevailed andimperialist powers such as Britain,France,Germany,and Russia ravaged the world.
1.2 Structure of this Thesis
The thesis is divided into six sections.The first chapter is a brief introduction toRudyard Kipling's life and works,as well as an illustration of Kim's main contentsand writing process.At the same time,I ordered the thesis structure.
The second chapter summarizes Kim's research both at home and abroad.Inaddition,Freud and his tripartite model were introduced.The third chapter describesKim's ego as"friend of all the world."During this time,Kim is as pure as paper,apure and innocent boy who is free of anxiety.He is unaware of his complex identityand is only interested in the principle of pleasure.Kim appears to be everyone's friendand embarks on his quest after meeting the lama.Chapter four predicts Kim's id as"friend of the stars."Kim went on a journey with Lama to find the green and red bullhis father had mentioned,and he did.Since then,he has been involved in a militaryaffair and is required to serve in the British army due to his white blood.But what thewhite man advises him to do is not compatible with Kim's own desires,and he beginsto struggle between two cultures.Chapter five analyzes Kim's superego-The son of secular.Kim suffered from a terrible illness as a result of cracks in two differentcultures and confusion about her own identity.He endured not only physical but alsomental anguish.Kim,with the assistance of his superego,efficiently found a solutionto his problem and accepted who he is.Kim lives in the in-between and experienceshis initiation epiphany.
Chapter TwoLITERATU REVIEW
2.1 Studies Abroad on Kim
Overall,western critics conducts extensive research on Kipling and Kim,covering a wide range of topics such as education and ethnography,post-colonialism,comparative study,autobiographical study,adolescent study,Buddhism,and so on.
Firstly,some critics study Kim from education and ethnography perspective.Juniper Ellis view Kim as a crucial example of literature and ethnology's complicityin the colonial ordering of knowledge in order to maintain power,which reveals whitepeople's interest in the empire's poetic and political production.Based onethnocentrism theory,Xin Yuan discovers Kim's ethnocentrism and concludes that itis the result of colonial rule.
In all kinds of theoretical analysis,postcolonial theory is the most.Nick Scotanalyses the representation of the Orient in Rudyard Kipling's Kim.It argues thatdespite the praise the novel has received for its realism,it in fact contains a largenumber of negative stereotypes about the Orient.Prof.Ahmad M.S.Abu Baker holdthat by using hybridity,Kipling blurs the lines between races only to reassert andemphasis them more than before and promotes the colony-born British as the best torule India.
2.2 Studies at Home on Kim
Kipling is an exception who did not get the attention and recognition of Chineseliterary criticism as quickly as the foreign writers who won the Nobel Prize forLiterature.On the contrary,it took him a long and tortuous process to gradually gainthe attention of Chinese scholars.
Kipling's works were initially regarded as restricted areas for research due toideological factors and domestic academic circles had only a cursory but criticalintroduction to him.During this time,only a few of Kipling's children's stories weretranslated and introduced,and the majority of them were unfamiliar to Chinese readers.At the time,very few Chinese scholars recognized Kipling's significance.Jinpraises Kipling's feeling is very keenly,and the short stories are the most famous inthe Compendium of European Literary History.Kipling is mentioned in the novels inZheng Zhenduo's An Outline of Literature,Chapter 30"English Poetry in the Century"and Chapter 31"England in the Century."
Since the reform and opening up,Kipling has gradually gained the attention ofdomestic academic circles.The current domestic research on Kipling mainly focuseson his Indian-themed novels and the imperialist ideas and cultural identity embodiedin them.Under the cultural boom in the 1890s,Kipling regained the attention ofChinese scholars.Zhu Hong,a researcher at the Chinese Academy of Social Sciences,writes a preface A Brief Talk on the Development of British Short Stories in 1981 andmentions Kipling in the passage.At that time,the most complete history of Englishliterature in China,the four-volume A History of English Literature written in Englishby Professor Chen Jia of Nanjing University,also has a separate section discussingKipling.Chen Jia analyzes Kipling's worldview and his contribution to Britishliterature,and do research and analysis on many of his works such as Kim and TheBook of the Jungle.It should be said that Chen Jia's research is the mostcomprehensive and detailed research on Kipling by the domestic and foreign literaryresearch circles in the epoch.This is the first time Kim has been studied in China.
Chapter Three KIM'S ID—FRIEND OF ALL THE WORLD.............................13
3.1 Childhood of Kim..................................13
3.1.1 No family care...........................13
3.1.2 No identity confusion.............................17
Chapter Four KIM'S EGO—FRIENDS OF THE STARS..................................25
4.1 Acceptance of the Western Education....................................25
4.1.1 Education in white schools...........................26
4.1.2 Education from Lurgan....................................30
Chapter Five KIM'S SUPEREGO——THE SON OF SECULAR.....................39
5.1 The cure of love............................39
5.1.1 Lama's paternal love................................39
5.1.2 Kulu's lady's maternal love......................43
Chapter FiveKIM'S SUPEREGO——THE SON OF SECULAR
5.1The Cure of Love
The love and care of the East people free Kim from the identity confusion andhelp him with the realization to the superego.The superego is the last developed partof the mental structure.The superego evolved from repressive instinct.In Freud'stheory of personality structure,the superego refers to the moral conscience andself-ideal part of the personality structure.
5.1.1 Lama's paternal love
Lama's appear in the last stage of Kim's personality development,thereproductive period,generally between the ages of 12-20.Lama caught Kim'scuriosity when he first came into his life,maybe it is the so called fate.Due to the lackof correct guidance in Kim's personality development stage,Kim does not have anyaffection for the opposite sex,but only has a soft spot for lama.He relies on the lama,takes care of the lama,and accompanies the lama.For Kim,Lama is his mentor,friend,father,and even soulmate.Therefore,the love of the lama allows Kim toperfect his personality development and reach the superego state.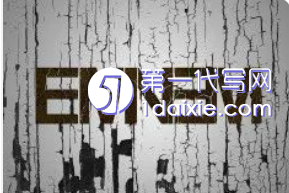 Lama Tesso,the holy one from Tibet,is nearly six feet tall.He wears a dirty suitmade of horsefelt material with so many folds that none of the folds could tell Kimwhat his profession is.From his girdle hangs a long casket with a network of narrowholes made of cast iron,a string of ascetic rosary beads,and a large flat cap.His faceis sallow and wrinkled,like that of Fu Xing,the Chinese shoemaker in the streetmarket.The corners of his eyes turned upward and narrow like those of a mountaincat.Even though Kim is particularly familiar with Lahore city and hangs around with people from all kinds of places,he has never seen anyone like the lama before.(Sun23)Out of curiosity,Kim approaches the Lama first and helps him enter the LahoreMuseum.The Lama is so sincere that Kim,who is well-versed with the locals'cunning and incredibility,is amazed by his honesty.Lama's humility and eruditionearns him the respect and friendship of the British curator of the Lahore Museum.Kim's curiosity is successfully hooked when he learns that the Lama has travelthousands of miles to come here in pursuit of a river of arrows that would cleanse hissins.
Chapter Six Conclusion
In Kim,Kim is a child with an uncertain sense of self.He is of Irish descent butis absorbed in Indian culture.Kim,who is simple and ignorant without a sense ofbelonging,has gone through a long journey from self-doubt,to self-choice,toself-determination,and finally to maturity.Through analysis the personalitydevelopment process of the protagonist Kim from the perspective of Freud'spersonality structure theory,this thesis explains in detail how Kim balances the threepersonality structures and improves himself.
Kim,to some extent,is Kipling's pursuit of an ideal human state-the worldwithout prejudice and there do exist people who love adventurous.It is Kipling'swishes and sustenance for a harmonious world that Kipling uses Kim to show readers.Therefore,analyzing the personality development of the protagonist and analyzing thecourse of the protagonist's self-construction and self-improvement can well interpretKipling's own attitude change towards the East and the West,instead of blindlyputting Kipling under the label of a chauvinist.
reference(omitted)